Against The White Canon At The Gardner, Helga Davis Reclaims Narratives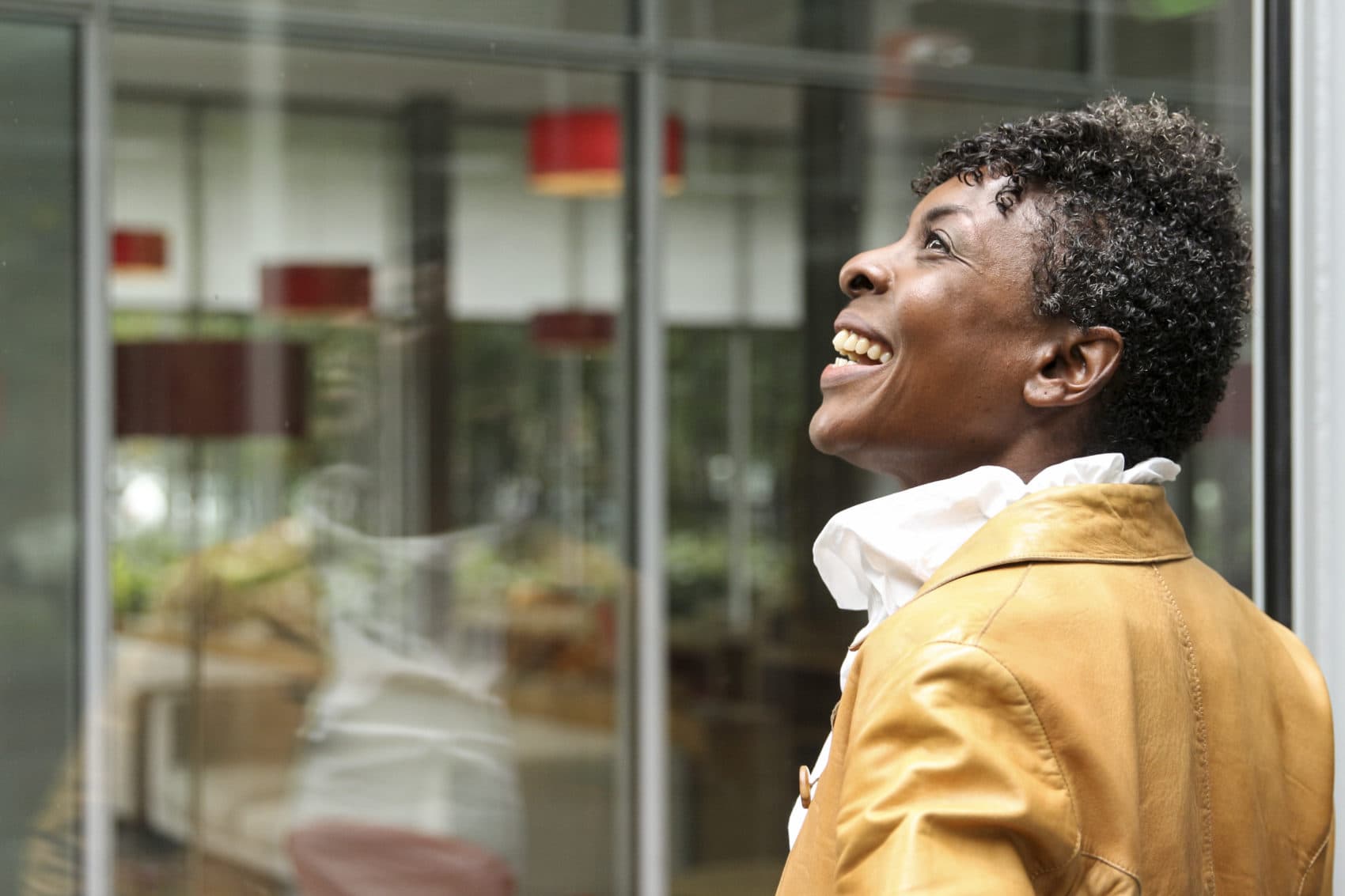 This article is more than 3 years old.
At the turn of the 20th century, Isabella Stewart Gardner hit her stride.
Residing in the top floor of her then recently finished museum, she welcomed intellectuals, artists and musicians into her home. The ultimate host, she was known for her salons — glamorous parties filled with guests like Australian opera soprano Nellie Melba as well as Gardner's friend and celebrated artist John Singer Sargent, who painted regularly in her Gothic Room.
As the second visiting curator for performing arts at the Gardner Museum, Helga Davis intends to reimagine these salons.
The Gardner, like most cultural institutions across the country is on the urgent and ubiquitous mission of attracting younger, more diverse audiences. Davis is eager to take on the task. Over the next year, the award-winning New York City-based artist hopes to extend the Gardner's welcome to artists and audiences of color.
At the Gardner, Davis envisions programming that conveys a simple message, "Everything, all music, all art belongs to everyone."
"Everything, all music, all art belongs to everyone."

Helga Davis
For Davis, taking on a leading role within this cultural shift is crucial. Against the backdrop of the museum's new exhibition, "Botticelli: Heroines + Heroes" and the white art history canon in general, she aims to use her power as curator and performer to reclaim narratives.
"I'm hosting, I'm introducing, I'm singing, I'm speaking," Davis says. "And I think that when you are the protagonist, then you get to write the story. It gets to be your narrative."
But if there was one thing I learned from speaking to Davis, it was that her stories include many voices in addition to her own. "City of Women" — which took place on Feb. 17 — was one of the first events she hosted during her term. Co-curating alongside Gardner's Abrams Curator of Music George Steel, Davis responded to "Botticelli: Heroines + Heroes" while mirroring a salon gathering.
The evening featured a wide range of performances, including a poetry reading by Boston's critically-acclaimed Oompa, choral pieces from Handel & Haydn Young Women's Chamber Choir, readings and performances by Davis, and more.
The heroines in Botticelli's paintings inspired "City of Women," but their stories were retold through the lens of contemporary narratives of resistance. Lucretia, whose tragic rape and suicide sparked a rebellion that would yield the first Roman republic, was placed in conversation with contemporary figures, like Sandra Bland, whose death sparked hundreds of protests about police brutality, surveillance and racism across the country.
One of the centerpieces of the program was "Yet Unheard," an orchestral piece by Courtney Bryan in collaboration with poet Sharan Strange. Davis — who Bryan imagined in the role from the work's inception — was cast as Sandra Bland meditating on her own death.
Bland, Davis explains, is one of the most recurrent names in cultural conversations about police brutality. By telling her story, Davis hopes that "we can get everybody to go back and do their homework remembering that there are also other women in this conversation and we need to know who they are."
Davis' opening line — "What did he see that prompted such rage?" — immediately brings the audience into core of these knotted cultural issues of violence, racism and perception.
"It doesn't change what happened," Davis explains, "but it asks the questions that then serve as an invitation for all of us to be in the conversation."
The artists featured in "City of Women" worked with Davis to develop this dialogue with nuance and depth. Davis commissioned each artist and performer, inviting them to the Gardner to look at the works, respond to the space and ultimately share their reflections. Unlike gigs, where performers are viewed primarily as entertainers, Davis treats her collaborators as resident artists.
Oompa's "On Lucretia" is a spoken word poem that draws a comparison between Lucretia — both victim and hero — and herself. The work recreates a moment from Oompa's youth in which she — a queer, black and masculine-presenting woman — felt pressure to protect a group of male friends from imminent danger by "femming up." The moment was filled with agency and terror that she felt linked her world to Lucretia's.
"When we are talking about people who are victims, there is always nuance," Oompa reflects, "but the flip side of the Lucretia story is that yeah, you damn right she's a hero, but then there is also the question of what was her choice?"

Against the Gardner's canonical art and architecture, Davis' "City of Women" asserts her vision of a heterogeneous lineage of women who experience this kind of duality — political power and vulnerability.
Her curated programming will allow audiences to "listen, touch, connect and amplify the human experience," she says. After a characteristic thoughtful pause, she adds, "And to help us be in dialogue in honest and truthful ways."