Amanda Seales Smashes Tropes And Champions Black Women
This article is more than 4 years old.
Halfway through "I Be Knowin'," the stand-up debut from Amanda Seales, the comedian laments about how "Lift Every Voice and Sing" — a song commonly referred to as the Black National Anthem — was something that she never learned about in school until the 10th grade.
"I just had to figure some s--- out just by being around other Black folks. But what I did learn is that no matter what type of Black person you are, every Black experience is a Black experience unless it is anti-Black."
There is a brief pause before she musters her next statement. "Regardless, we all sing 'Lift Every Voice and Sing,' the Negro National Anthem — the same way." She then leads the crowd — filled with mostly Black women — in a galvanizing sing-along. This moment, one of the most memorable from "I Be Knowin'," serves as a testament to how Seales is breaking new ground in a still largely homogeneous industry.
Seales will be performing at the Wilbur on Saturday, Feb. 23.
Not only is she the second Black woman to have her own comedy special on the network (the first being Wanda Sykes), her act deliberately centers the experiences of Black women. From the casual colloquialisms we use to daily microaggressions and frequent catcalling we are subjected to, Seales' routine is steeped in equal parts honesty and nuance.
Despite the legendary Moms Mabley paving the way for some of the most influential Black comedians like Richard Pryor, Redd Foxx and Eddie Murphy — who employed a bluntness and provocative brand of joke telling — Black women are still not afforded the same privilege.
We are seen as not fully human — typically depicted as caricatures of ourselves.
When we aren't being portrayed by Black men in drag (a la Tyler Perry, Kenan Thompson, Martin Lawrence, Jamie Foxx), we are typecast as unfit mothers (Mo'Nique in "Precious"), domestic appendages for white people (Octavia Spencer and Viola Davis in "The Help"), and uneducated, streetwise characters (Leslie Jones in "Ghostbusters").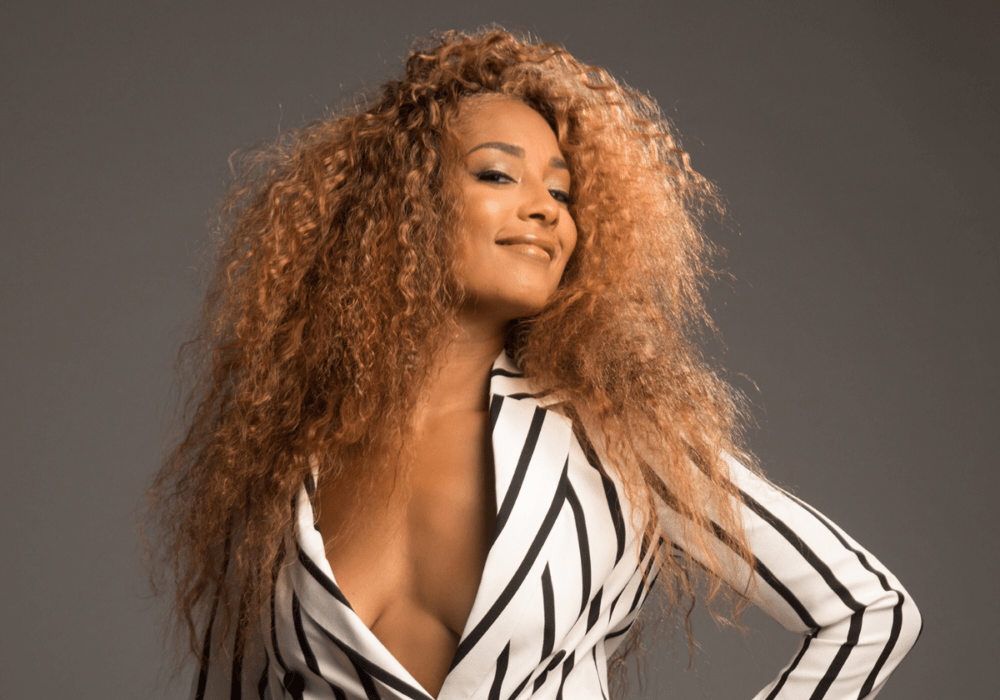 And yet, Black women in the world of stand-up are constantly working to eradicate barriers. Whoopi Goldberg is the only Black woman to have ever hosted the Oscars. In 2014, "Late Night with Seth Meyers" writer Amber Ruffin became the first Black woman to write for a late night network talk show. In 2017, Tiffany Haddish made history by being the first Black female stand-up comic to host NBC's "Saturday Night Live" in its 44 year history.
That same year, Tracee Ellis Ross was the first Black woman to win a Golden Globe for Best Actress in a Comedy or Musical TV Series (for "Black-ish") since 1983 (she was also the first Black woman to be nominated in the category since 1984). And just last year, Mo'Nique's bitter battle with Netflix over equal pay for an exclusive comedy special — one in which she was offered $500,000 when her industry peers were offered millions more — emphasized something that Black women already knew: Regardless of how impressive your résumé is, you won't be valued nearly as much as your white and/or male counterparts.
Whether it was holding down MTV hosting duties, reciting spoken word on "Def Poetry Jam," touring with R&B duo Floetry or playing Tiffany DuBois on "Insecure," Seales' versatility — and visibility — showed that Black women can flourish in spaces that we usually have to fight our way into.
It also proved that we are, in fact, not a monolith. We can and do possess an array of talent. Seales' success in the comedy world has weightier implications than her other endeavors since it directly challenges the roles Black women are usually resigned to.
"I don't think we have gotten enough opportunities to see Black women doing intellectually-based comedy," Seales told Broadly in an interview last month. A perfect example of this is her own Instagram account, in which she openly addresses everything from Cyntoia Brown's overdue clemency to why it was wrong for Jennifer Lopez to perform a Motown tribute at this years Grammys.
She is not only a comic, but a poignant cultural critic. With a career in entertainment spanning nearly three decades, Seales' talent is as vast as her résumé.
Seales recognizes this disparity, but uses her platform to work against it. Not only is her creative trajectory — one that includes her stand-up performances, "Small Doses" weekly podcast, comedy game show "Smart Funny and Black" and upcoming three night residency at the Kennedy Center — ambitious and groundbreaking, it is also necessary to deconstructing the narrative of Black women being one-dimensional in comedy.
Her insightful observations about the discrimination we face are woven into her projects with candor and vigilance, pushing the conversation forward. Seales' achievements don't serve as a remedy to the current state of Black women comedians, but they are certainly a demonstrable start.