Job Fair For Wynn Casino In Everett Draws Thousands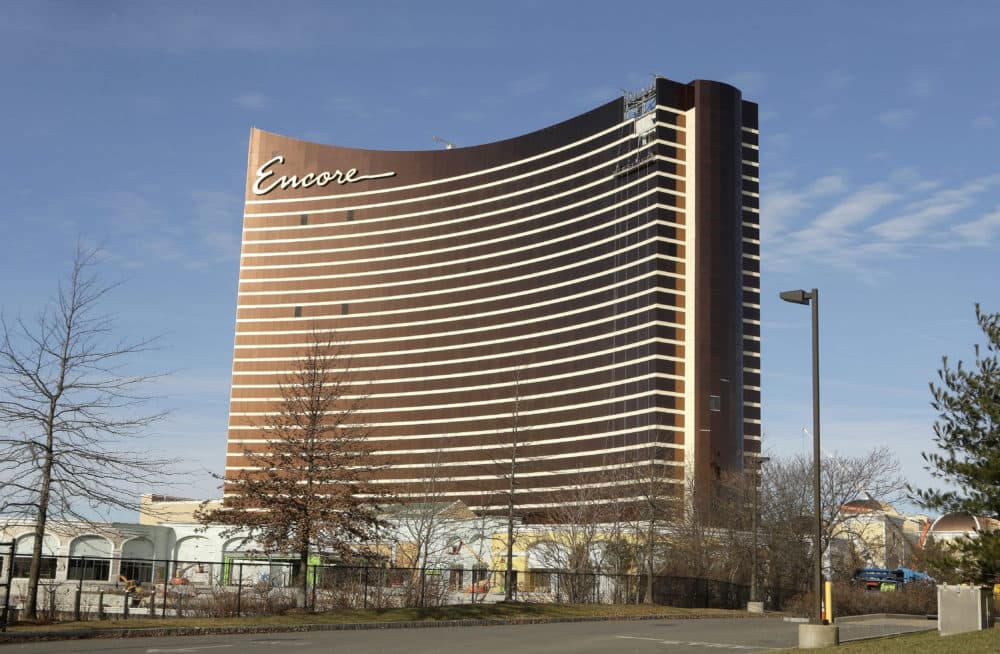 This article is more than 3 years old.
It's like a casino-sized "Help Wanted" sign.
Wynn Resorts on Monday completed a two-day job fair at Hynes Convention Center in Boston in hopes of finding candidates for more than 5,000 open positions.
The available jobs, such as baristas and poker dealers, are for the luxury brand's new Everett casino, Encore Boston Harbor, that is slated to open in June.
Applicants said the interview process reminded them of a casino experience. Upon finishing preliminary interviews, job fair participants waited in a room where a DJ played top 40 hits, while company employees coaxed others into games of cornhole and Jenga.
"The wait wasn't long. And games and music made a big difference," said Angela Span, who was seen dancing her way out of the event. "So it's different than just sitting around a bunch of people staring. And everybody is looking for a job. This was very free. It was very relaxing."
However, some attendees only had one thing on their minds: a job.
Upendra Chawla came to the fair to get a full-time position after driving for Uber for more than a year. He was uncertain of his job prospects after he was asked to interview with only one recruiter, he said, especially when one of his friends also attended the event and got three interviews.
"I thought it was going to be more than that. I thought I'd get a second interview," said Chawla. "I wanna change into something new but I'm not sure how my skills apply here."
More than 2,000 people submitted their resumes on Sunday, when the event began, a company spokeswoman said. She said they were already considering another job fair next month.
The future of the casino, however, is uncertain. State gaming regulators plan to review whether the casino will keep its license to operate following sexual assault allegations against its former CEO, Steve Wynn. Wynn has denied the allegations.