After Tumultuous Year, WBUR Journalists Approve Union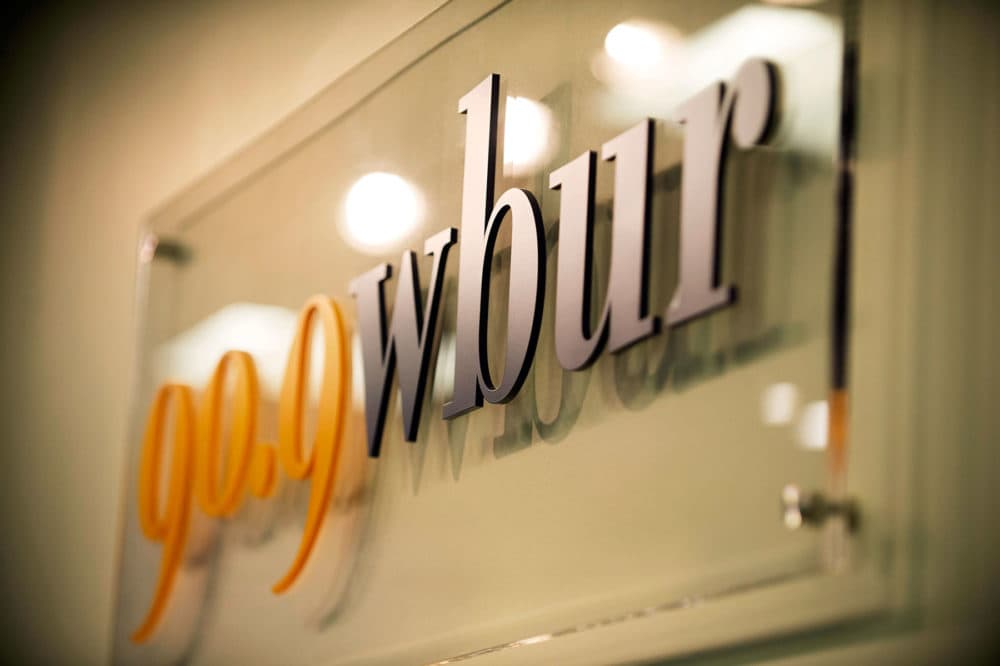 This article is more than 3 years old.
Journalists at WBUR voted overwhelmingly Wednesday in favor of unionizing. The vote was 73 to 3.
Producers, editors, hosts, reporters and writers at the NPR affiliate in Boston will be represented by the Screen Actors Guild-American Federation of Television and Radio Artists (SAG-AFTRA).
"We are thrilled with the results," said WBUR digital producer Ally Jarmanning. "We have gotten to the point where we want to have a real, active, meaningful role in some of the decisions that are made about our workplace. We want to make WBUR an even better place to work. Part of that is organizing. This vote gets us there."
Boston University, which owns WBUR, has seven days to file any objections to the election. Union leaders say they could begin contract talks within the next month or two, but that negotiations often take a year for a first contract.
The exact number of employees who will be included in the bargaining unit is still in dispute. BU disputed ballots filed by 11 employees. If the vote had been close, the National Labor Relations Board would have determined which disputed ballots to count. BU continues to challenge whether five or six employees will be allowed to belong to the union, an issue that will be decided by the NLRB.
"We fully respect the rights of our employees to make informed choices about their employment," WBUR General Manager Charlie Kravetz and BU Senior Vice President Gary Nicksa said in a joint statement. "We look forward to continuing to work collaboratively to ensure that WBUR is a place where all employees can thrive and do their best work at Boston's premier public radio station."
The union election comes one year after the high-profile firing of one of the station's star employees, former On Point host Tom Ashbrook. Investigators hired by BU found he had created an abusive work environment. The Ashbrook revelations led to a broader investigation of complaints at the station and a report that called for substantive action to address concerns with management and WBUR morale.
Jarmanning says a small group of employees began talking in August 2018 about forming a union. Organizers delivered a petition to WBUR and BU management in late January. It was signed by 80 percent of employees who expected to be part of a new bargaining unit. The petition was not accepted, which triggered the election.
SAG-AFTRA already represents NPR and a number of other major market public radio stations, including WNYC in New York, WBEZ in Chicago, KUOW in Seattle and KPCC in Pasadena.
Editor's note: WBUR's Martha Bebinger reported this story, and WBUR's Benjamin Swasey and Dan Mauzy are the story editors. Under standard practices for reporting on WBUR, no other BU or WBUR staff were allowed to review the story before publication.