Sen. Warren Joins Calls For U.S. To Ground Boeing 737 MAX 8 Planes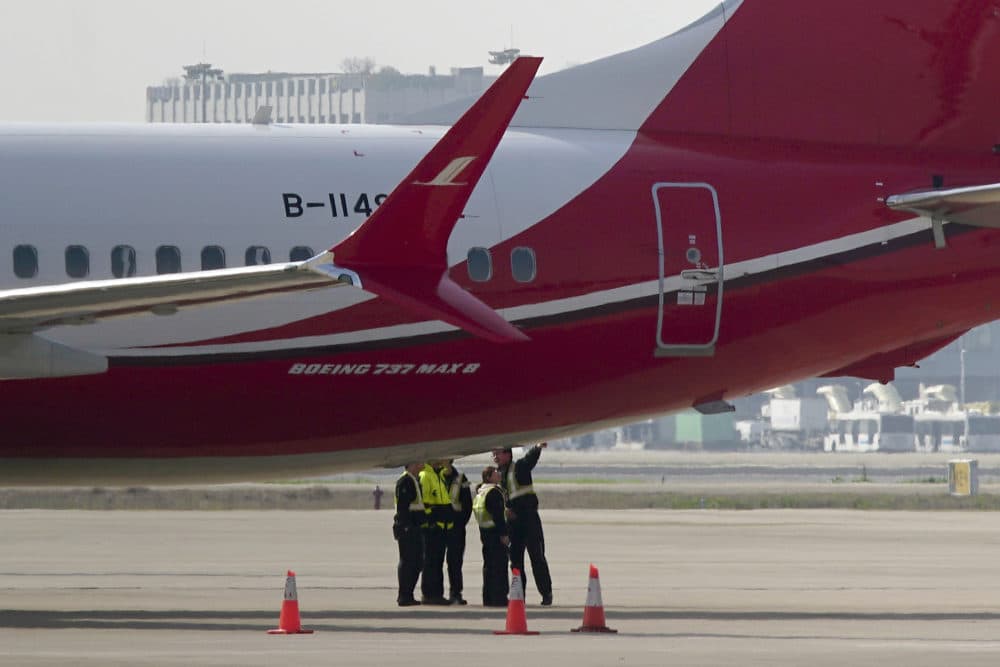 This article is more than 3 years old.
Update 3:19 p.m. Wednesday — Sen. Elizabeth Warren released a statement on Twitter in response to President Trump's decision Wednesday promising to issue an emergency order to ground all U.S. flights using Boeing 737 Max 8 and Max 9 aircraft.
Here is her statement, one day after the Democrat joined calls from other political heavyweights to ground the aircraft, which was involved in two deadly crashes in other nations in the last five months:
Our earlier post -- 
After the second deadly crash in five months involving the Boeing 737 MAX 8 airplane, Massachusetts U.S. Sen. Elizabeth Warren has called upon the Federal Aviation Administration (FAA) to ground all flights involving that aircraft.
The Democratic senator's call Tuesday "to get these planes out of the sky" follows moves from several nations, including the United Kingdom, France, China, Australia, South Korea, Germany, Indonesia and Malaysia, to suspend all Boeing 737 MAX 8 flights. Icelandic airline Icelandair also said it is suspending the aircraft. The European Aviation Safety Agency issued a directive grounding all Boeing 737 Max 8 and 9 models in all European Union airspace on Tuesday.
On Sunday, Ethiopian Airlines Flight 302 crashed shortly after takeoff in Ethiopia, killing all 157 people on board. In October, the same plane model flown by Lion Air crashed off the coast of Indonesia, killing 189 people.
Warren said in a statement that while the causes of the crashes remain unknown, "serious questions have been raised about whether these planes were pressed into service without additional pilot training to save money. The FAA itself has indicated that software updates are likely coming.
"Any necessary changes must be made before, not after, more flights occur and more lives are potentially endangered," she added.
Other elected officials, including Utah U.S. Sen. Mitt Romney, have also called for the planes to be grounded.
According to CNN, the president of the Association of Flight Attendants sent a letter to the FAA to say crew members and passengers are also "expressing concerns" about the aircraft.
As NPR reported Monday, the 737 Max — the fourth-generation of the company's 737 — is Boeing's fastest-selling plane ever. NPR added:
Three U.S. airlines fly the 737 Max, and all of them said they have no plans to ground the plane. Southwest has 34 of them in its fleet, American has 24 and United has 14.
The Associated Press reported aviation experts say it could take months to identify a cause behind Sunday's crash.
This article was originally published on March 12, 2019.