Today's Weather: Cold Front Brings Chilly Start To The Week
This article is more than 4 years old.
Though we enjoyed a somewhat warm weekend, a cold front passed over Boston on Sunday, bring chilly temperatures along with it for Monday.
This cool air will continue into the first couple of days this week before a moderating trend takes place. The biggest changes day-to-day this week will be in temperature, not sky cover.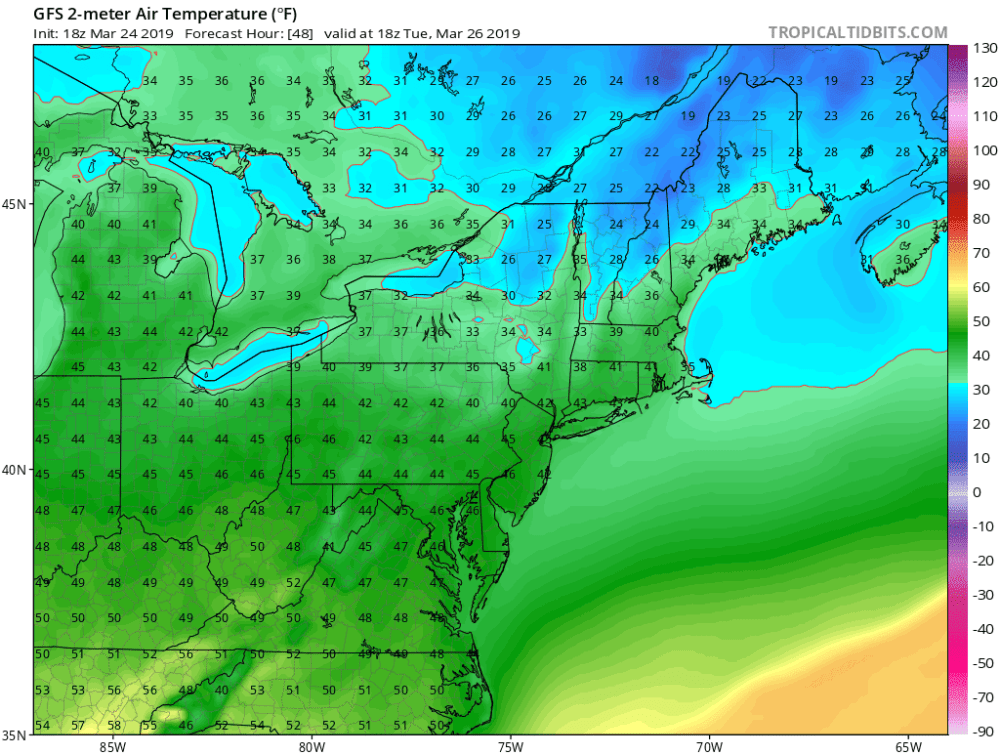 High pressure remains in control all week long, and that means the chance of rain is virtually zero. This will give the landscape a chance to dry out — and since we did have a relatively wet fall and winter, the dry weather is welcome, as it limits any flooding chances.
The final week of March often brings mild temperatures. As long as the sea breezes remain at bay, we could see readings well into the 60s Friday and Saturday. A cold front will approach on Sunday, ushering in chilly air for the start of April.
It could be this weekend's light snow was the final time we will see snow for the season. Let's hope.
---
Monday: Sunshine and cooler. Highs 45-50.
Monday Night: Clear and cold. Lows 18-27.
Tuesday: Mostly sunny and cold. Highs around 40.
Wednesday: Sunshine. Highs in the mid 40s.
Thursday. Mostly sunny. Highs in the upper 40s to mid 50s.
Friday: Sunny. Highs around 60.
You can follow my updates here and on Twitter @growingwisdom.