Today's Weather: Colder Temperatures To Start The Week
This article is more than 4 years old.
Boston reached 70 degrees yesterday, the first time since early November last fall.
This milestone culminated a nice weekend, and many of you most likely did some yard work. This is a great time of the year to start the garden. Just remember, the sun is very strong, similar to around Labor Day.
This morning is chilly; most areas will have temperatures in the 30s. Readings this afternoon will reach the 40s, but with a brisk, northwesterly wind, it will feel cooler.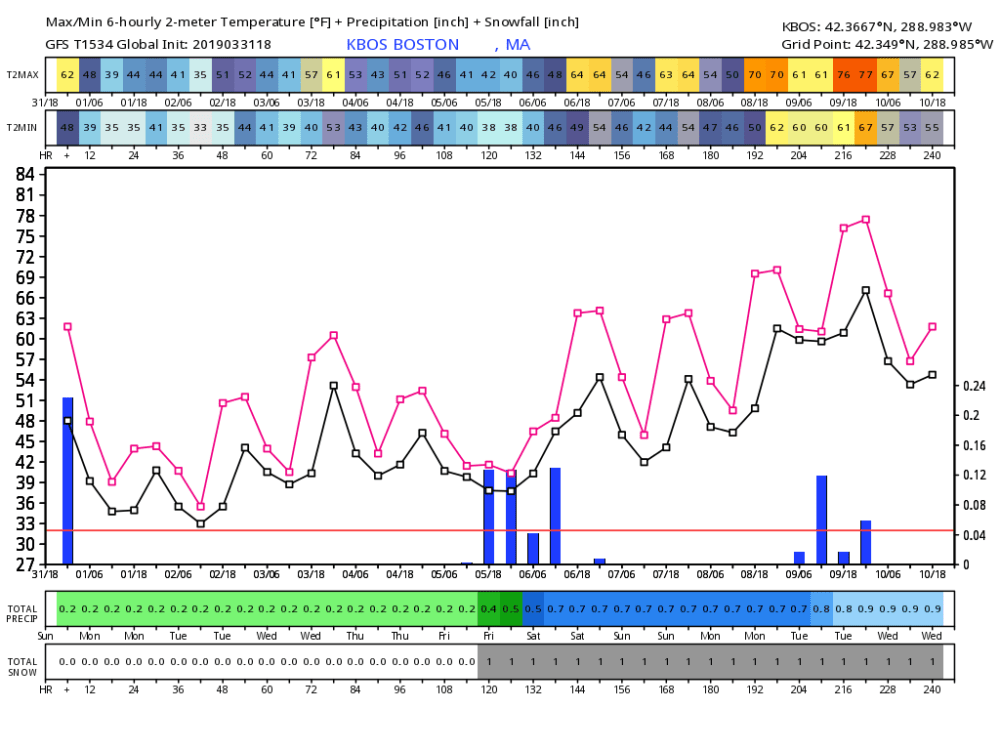 Tonight, temperatures will fall down below freezing in most areas. Even Boston could see a frost. This would not be unusual for this time of the year. Although we'll be below freezing tomorrow morning, early spring bulbs are built for this kind of cold, so they will not have any issues.
After a mainly sunny and chilly day on Tuesday, a storm system will pass to our east on Wednesday. Presently, it looks as though the cloud shield will cross the region, but I expect most of the precipitation — if not all of it — to stay offshore. If there was a slight westward jog to the system, we could see some gusty winds and shower activity early on Wednesday before it clears out.
There may be a little more precipitation on Friday, but right now the weekend is looking seasonable on Saturday and milder than average for Sunday.
A peak at next week indicates the potential for very mild air with another chance of the thermometers hitting 70 degrees.
You can follow my updates here and on Twitter @growingwisdom.
---
Monday: Mainly sunny and chilly. Highs 42-47
Monday Night: Clear and cold. Lows 23-31.
Tuesday: Mainly sunny and cold. Highs around 40.
Tuesday Night: Clear and cold. Lows 18-27.
Wednesday: Sunshine. Highs in the mid-40s.
Thursday: Mainly sunny. Highs in the mid-50s.
Friday: Clouds, may shower. Highs 51-57.
Saturday: Sun and clouds, unseasonably mild. Highs 55-65 coast, 65-72 inland.