For 'Slow Art Day,' No More Speeding Through Museum Galleries
This article is more than 4 years old.
Most people spend between 10 to 28 seconds looking at one piece of art.
That might seem shocking to some of us, but not to Emily Garner, campus programs manager at the MIT List Visual Arts Center.
"I've also seen like 5-10 seconds," she told me when asked about the sobering stats.
More than 100 museums around the world including the List want to change that on Saturday, April 6th. They'll be banding together to urge visitors to stop and spend 10 minutes with designated artworks in their galleries to honor, "Slow Art Day."
"We currently live in a very digitized tech age," Garner said, "however we see the value in fostering slowness. It really forces you to notice what you have never seen. This day also gives us a chance to celebrate what we always want — for visitors to see our space as a contemplative environment to foster discussions."
Each participating museum chooses the number of works they'd like people to consider thoughtfully. The List also has a public talk scheduled for 2 p.m. about the three sculptures they've selected to savor.
Garner acknowledged asking visitors to go from just a few seconds to 10 minutes is a big jump, especially at bigger institutions.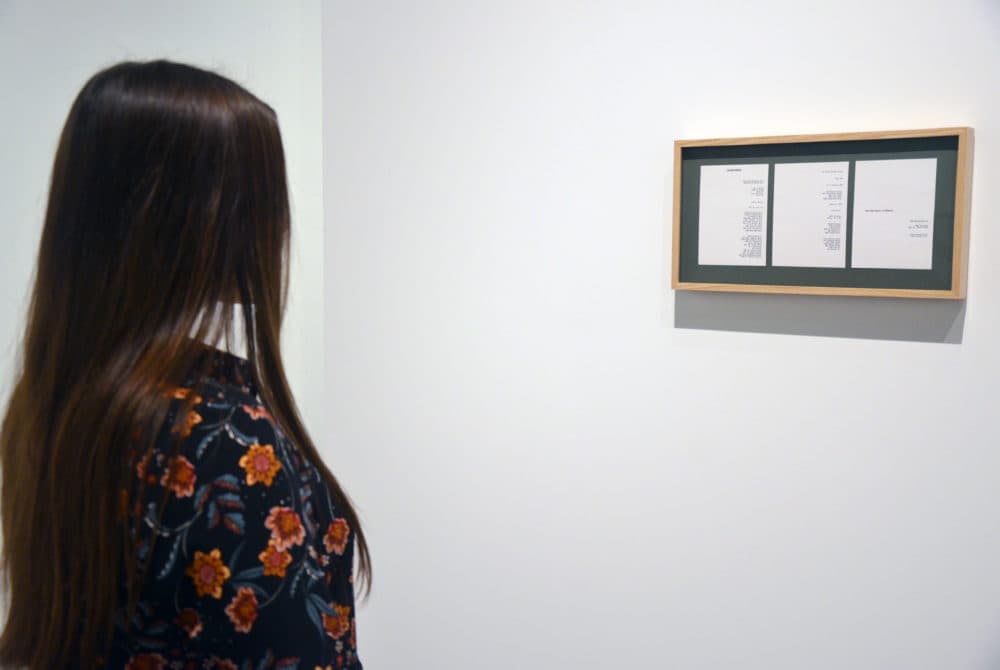 "Things get so crowded, and people want to see these blockbuster exhibitions, so they ultimately whiz through," she said, "I think of it as kind of speed-reading through the gallery — people want to see the entire space and what's there — but yet they're not really taking in what they see."
The List is providing a self-guided prompt sheet that encourages people to move around the pieces. It tells them where they might want to focus their eyes. And it offers ways to compare and contrast the three highlighted sculptures by artist Kathleen Ryan and Kapwani Kiwanga.
Garner hopes Slow Art Day will provide a gentle framework for visitors to engage more deeply with the abstracted forms and hopefully take away some memorable art experiences. But she added it's also fine if people use the opportunity to take a break from the craziness of their lives in a space filled with art.
"Even if it's just a moment for them to get away from the day-to-day," she said, "and to just be."
Other Massachusetts museums taking part include the Institute of Contemporary Art, the Harvard Art Museums, the Cape Anne Museum, MASS MoCA and the Norman Rockwell Museum.