MBTA Weighing More Bus Shelters, Digital Tracking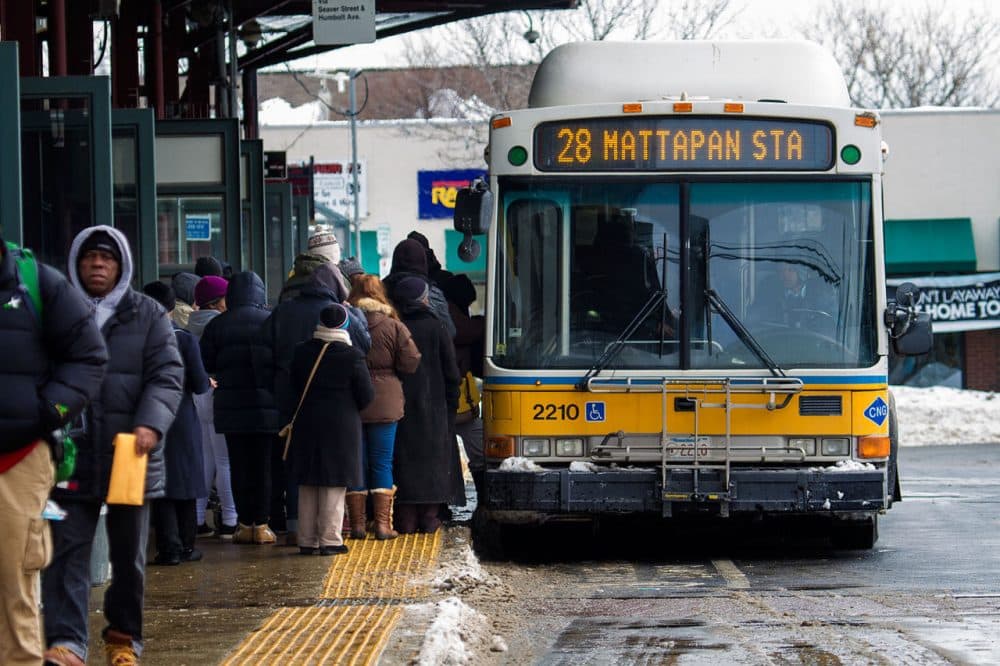 This article is more than 1 year old.
Over the next three years, MBTA officials hope to double the number of bus shelters and ensure that almost every stop has a digital service tracking panel as part of a broader effort to update the system.
The MBTA's current bus shelter contract with JCDecaux expires in December, and officials are considering using that opportunity — the first time in 15 years the authority may procure a new shelter contract — to rethink how they fund and maintain the services, according to a presentation at Monday's Fiscal and Management Control Board meeting.
Less than 10 percent of the 7,810 bus stops have shelters and benches in place, MBTA Director of Revenue Evan Rowe said during the presentation. Under an updated procurement contract, though, Rowe said the authority should aim to double that figure, install real-time arrival panels at 90 percent of stops, and improve regional collaboration.
"The amenities often don't meet our customer needs," Rowe said.
Officials are considering changing the business model under the new contract, too. Currently, the MBTA pays construction and operating costs at the shelters it owns outright, while JCDecaux pays at shelters where it is contracted. Rowe suggested a new system where the MBTA offers the capital funding and a third-party entity handles operations.
Municipalities would need to support higher operating costs under this potential future model, though, up to $7,000 per shelter per year for maintenance even if the MBTA pays all installation costs.