7 Feature Films To See At The Independent Film Festival Of Boston This Year
This article is more than 2 years old.
As what a lot of people consider to be the movie experience is morphing more and more into individualized streaming content you watch alone, I've come to cherish curated, communal events like the Independent Film Festival Boston. Now in its 17th year, the annual eight-day haven for area cinephiles starts Wednesday, April 24, at the Somerville, Brattle and Coolidge Corner theaters. Programmer Nancy Campbell and executive director Brian Tamm have traveled far and wide to fests both here and abroad to bring back the best and brightest titles they could find.
This year's roster of 50 features and 36 shorts is a characteristically eclectic mix, offering something for everyone to experience in a dark room with strangers who are just friends you haven't met yet. More than any other festival I've attended, the all-volunteer IFFBoston thrives on this sense of community and camaraderie. I can't begin to tell you how many memories I've made and friendships that have been forged over the years at these screenings, panels and parties, or even just chatting in line. We're awfully lucky to have such an event where people can still come together, put away their electronic devices and experience art with one another.
Last April's lineup gave Boston audiences our first look at hits like "Eighth Grade," "First Reformed," "Leave No Trace" and "Won't You Be My Neighbor."
Here's a look at a few of this year's narrative features (or head over to Erin Trahan's guide of documentaries to see):
'Luce'
Somerville Theatre
Wednesday, April 24
The festival kicks off with this prickly conversation-starter about an African orphan and former child soldier adopted by a well-to-do liberal couple played by Naomi Watts and Tim Roth. Based on a play by J.C. Lee and adapted for the screen by Lee and director Julius Onah, the film stars Kelvin Harrison Jr. as the boy, now grown into a model student, athlete and debate club superstar at a swanky private high school. Young Luce is the kind of American assimilation success story everybody can be proud of, except for a stern history teacher (Octavia Spencer) who isn't buying it.
Sort of like David Mamet's "Oleanna" as reconfigured for a post-Obama era, the movie tackles tons of — perhaps too many — contemporary concerns from tokenism to privacy rights to campus sexual assault, complicating our responses to the characters with knotty and productive provocations. Some of the plot points strain credulity but do so in the service of difficult discussions. Director Onah will be at the opening night screening, and there's going to be an awful lot to talk about afterward.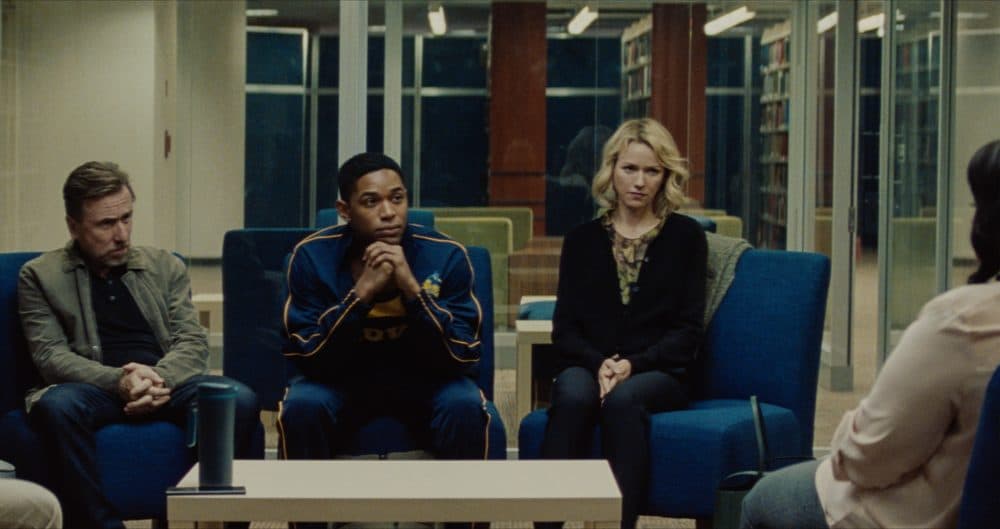 ---
Thursday, April 25
Daniel Scheinert co-directed 2016's intriguingly bizarre "Swiss Army Man," which you might remember starred Harry Potter himself, Daniel Radcliffe as a flatulent corpse keeping Paul Dano company on a desert island. Another dead guy figures prominently in this follow-up, a dark comedy about two Alabama yokels trying to keep the eponymous incident quiet in a small town where rumors spread quickly. (I've been informed that fireworks and "rectal hemorrhaging" figure into things.) According to the press notes, Scheinert played the title role on a dare from screenwriter Billy Chew. Since both are slated to be in attendance at the screening you can bet some wiseguy in the audience is gonna ask why they didn't name him Dick Short.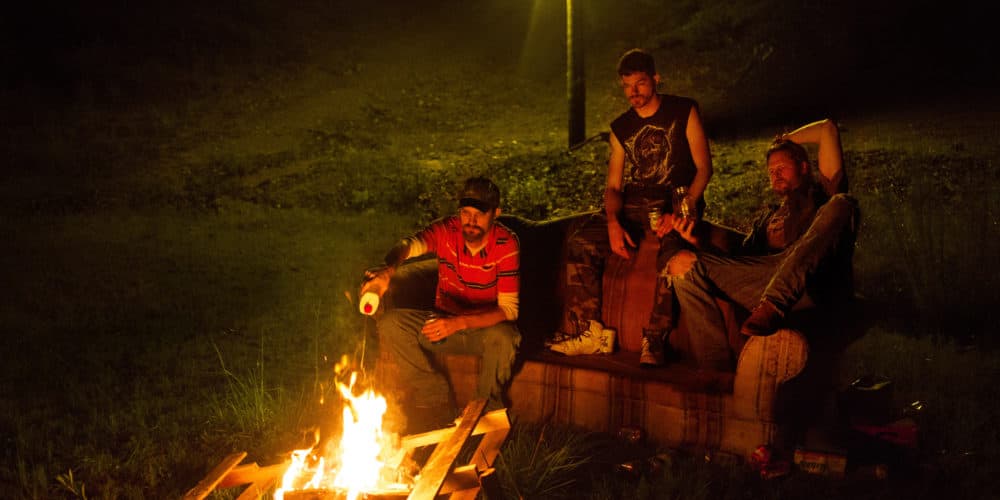 ---
Friday, April 26
Australian writer-director Jennifer Kent's 2014 feature debut "The Babadook" was one of the most genuinely terrifying debut films of recent years, and her hotly anticipated sophomore effort has been rattling audiences all over the festival circuit. Set in 1825, the film follows a female Irish convict (Aisling Franciosi) seeking revenge for vicious abuses suffered in the brutal Tasmanian prison colony known as Van Diemen's Land. (Yep, the place from that song U2 let The Edge sing on "Rattle and Hum.") She sidles up to an Aboriginal guide (Baykali Ganambarr) for a crash course in genocidal atrocities waged by colonists in the Outback. Like Kent's previous picture, this one's not for the faint of heart.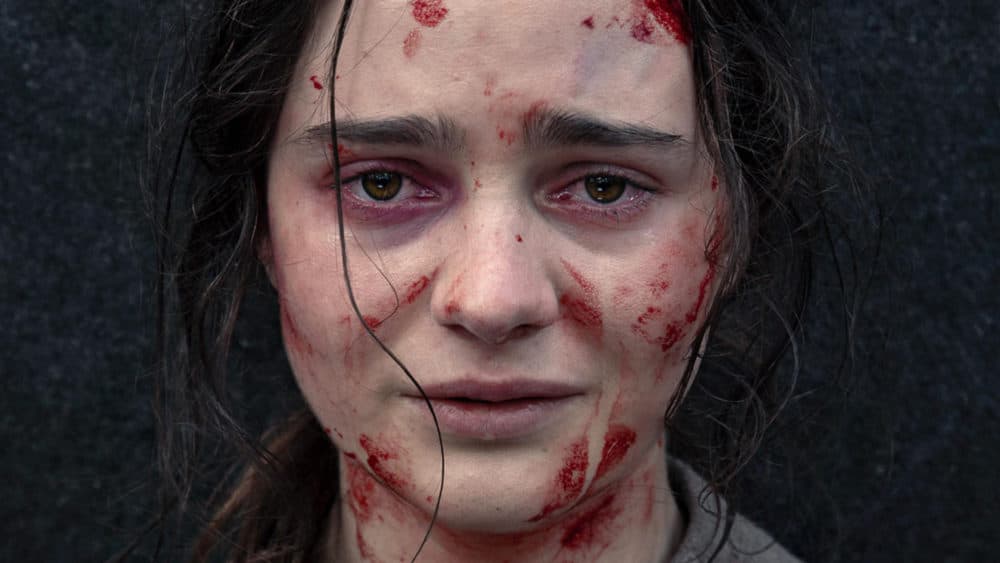 ---
Saturday, April 27
My prediction for what'll probably be the most divisive movie at the festival boasts a barn-burning performance from "Mad Men" and "Handmaid's Tale" star Elisabeth Moss as a manic, drug-addled rock star exploding into a supernova of narcissistic self-destruction during the 1990s grunge era. (Any similarities to Courtney Love are presumably entirely intentional.) As was the case with writer-director Alex Ross Perry's cringy 2011 incest comedy "The Color Wheel" and his amazingly abrasive 2014 "Listen Up Philip," there are few filmmakers more gifted at grinding on your last nerve. But "Her Smell" takes some unexpected turns in its second hour, deepening into a survivor's story of surprising perspective and grace. This is one of the year's best films.
---
'Loro'
Somerville Theatre
Sunday, April 28
In a matchup of talent and subject that sounds almost too good to be true, Italy's premier chronicler of Bacchanalian excess Paolo Sorrentino re-teams with his "Great Beauty" leading man Toni Servillo for an epic, 150-minute portrait of debauched and disgraced four-time prime minister Silvio Berlusconi. I can't possibly imagine why a movie about a cloddish conman turned world leader whose reign was rife with petty corruption, overt tax fraud and sleazy sex scandals might feel so timely at the moment, but with Sorrentino behind the camera you can bet that the crazy cocaine orgies are going to be a lot more visually rapturous than anything going on at Mar-a-Lago.
---
Sunday, April 28
There's a certain sort of scrappy U.K. comedy that goes over like gangbusters at film festivals, and this crowd-pleaser from director Tom Harper fits the formula to a T. Irish singer Jessie Buckley stars as a hard-drinking, hell-raising single mother in Glasgow who works all day cleaning houses and at night chases her dream of becoming a country music star, much to the chagrin of her long-suffering, prim and proper mum (played with a stiff upper lip by British national treasure Julie Walters.) Nicole Taylor's screenplay doesn't offer much in the way of unpredictability, yet the movie still soars on Buckley's gregarious charms and some marvelous musical numbers. Bring your moms.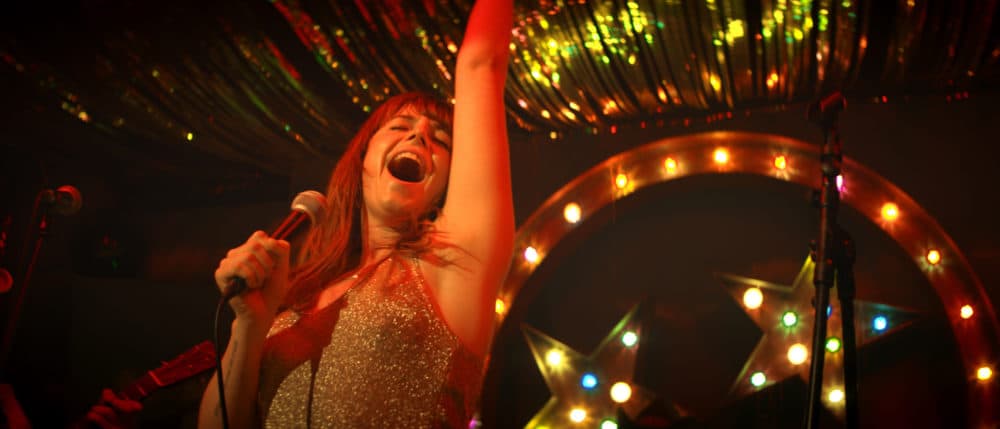 ---
'The Farewell'
Coolidge Corner Theatre
Wednesday, May 1
The festival closes with my favorite film I saw at Sundance this year. Writer-director Lulu Wang's gently hilarious family drama stars Awkwafina as a brassy New Yorker returning to China for a cousin's wedding that's secretly a ruse. It turns out that her beloved grandmother has only a few months to live, but instead of breaking the bad news and upsetting the poor old woman everyone's decided instead to throw a lavish celebration so they can fly in from all over the world and surreptitiously say goodbye.
"The Farewell" is one of those movies where you frequently find yourself laughing through tears. Deftly anchored by Awkwafina — the YouTube star who last summer ran away with "Crazy Rich Asians" and stole "Ocean's Eight" out from under an all-star cast — the film tackles big questions in a modest manner, with Wang's precise blocking of her bustling ensemble calling to mind the work of directors like Hirokazu Kore-eda and Edward Yang. The filmmaker will be in attendance at the Closing Night screening, so make sure to press her for details about this picture's claim to be "based on an actual lie."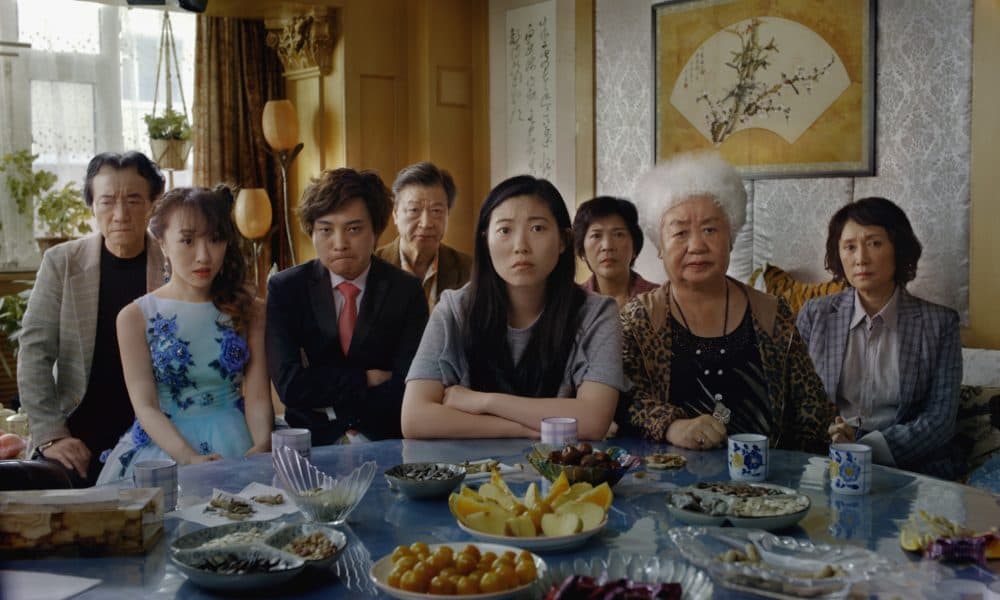 ---
The Independent Film Festival Boston runs from Wednesday, April 24 through Wednesday, May 1 at the Somerville, Brattle and Coolidge Corner theaters. For more info, click here.