Today's Weather: Sunny Monday Kicks Off Chillier Week Ahead
Skies cleared last night, and now we are looking at a beautiful Monday.
It's cold this morning with a lot of folks seeing readings in the 30s. Remember, frost is still a possibility for the next couple of weeks away from the coastline. I would not put out tender vegetation, unless you are prepared to cover it or bring it inside.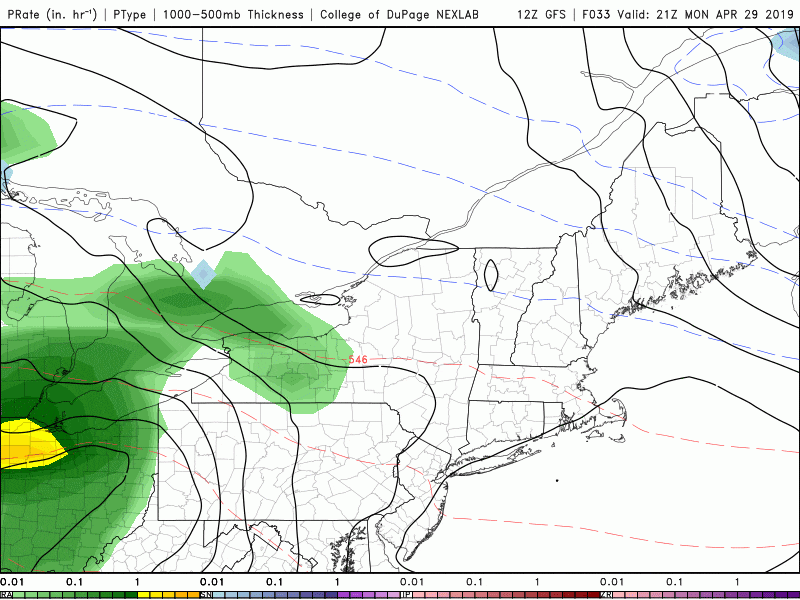 Today may end up being the sunniest and brightest of the work week days, as the active pattern continues. It's very typical that we get a week or two of what many consider lousy weather this time of year — without a lot of sunshine and with frequent showers and relatively cool temperatures. The reality is that April and even the first part of May (and sometimes into June), can be damp and cool here in New England.
As we close out the month of April, this will go down as a wetter and warmer than average month. Temperatures historically average in the 50s for much of April, and this month we had many days above that.
As long as the jet stream remains active — either cutting through or south of our area — storm systems will continue to plague us with showers and temperatures on the cooler side of average.
This week, there's more rain likely tonight and Wednesday night into Thursday. That system could be perhaps lasting into Friday. One thing that's for sure, if your lawn is not looking green this year, it's probably not going to look good in any year.
You can follow my updates here and on Twitter @growingwisdom.
---
Monday: Sunshine followed by increasing clouds. Highs approaching 60.
Monday Night: Showers develop late at night. Lows 40-45.
Tuesday: Highs in the lower to mid-50s with a few morning showers and a lot of clouds.
Tuesday Night: Cloudy and chilly. Lows within a few degrees of 40.
Wednesday: Clouds and some sun early. Then clouds and maybe some afternoon showers. Highs in the 50s.
Thursday: Lots of clouds, raw and chilly. A few showers. Highs in the lower 50s.
Friday: Some showers are possible. Highs in the mid-50s
Saturday: Partial sunshine and mild. Highs 55-60.