April 2019 Saw The Most Days With Rain In Boston Since 1872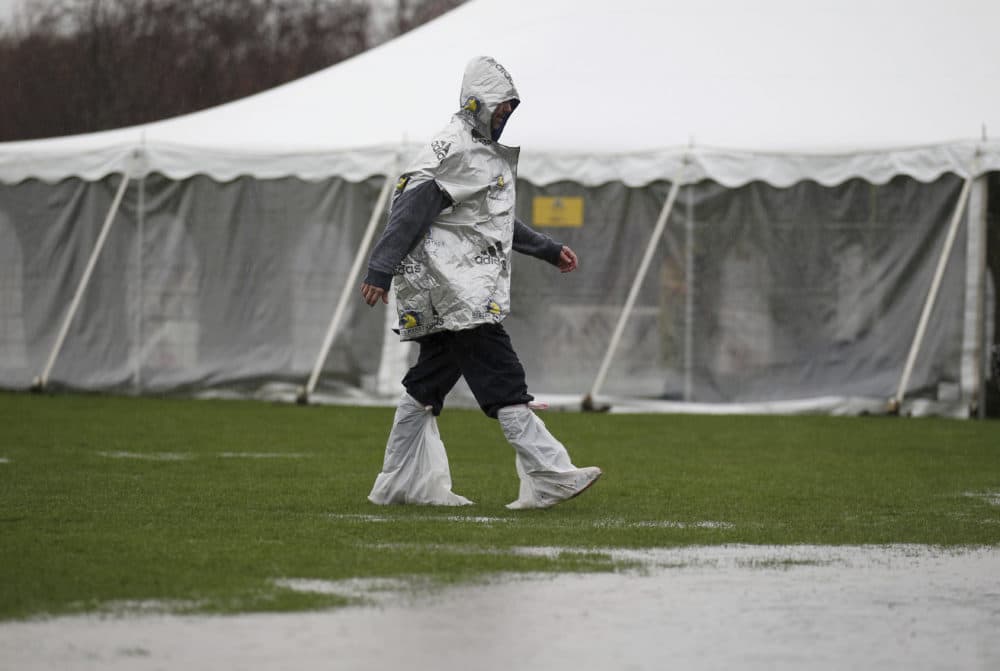 This article is more than 3 years old.
If you thought it rained a lot this April, you're correct.
This year, Boston had the most days of rain in any month since record-keeping began in 1872.
April 2019 had 21 days of measurable precipitation. Next was April 1912 and December 2007, which both had 19 days of measurable rain.
Hartford, Providence and Worcester also broke records, says the National Weather Service.
However, April 2019 did not have the most inches of rain — that title is owned by 2004, when 9.57 inches fell. Just 6.52 inches fell in April 2019, putting it at No. 13 for the month of April.