Too Many Kids, Too Few Judges Mean Delays In Child Welfare Cases In Worcester County
Resume
Guy O'Donnell is sitting in the Worcester courthouse, waiting for a decision that's been put off several times before.
O'Donnell is waiting to learn if the court will set a hearing date for him and his spouse to begin formal adoption proceedings for the two children who've been living with them for the past two years.
The court has put off setting a hearing date, largely because there are so many cases involving children in state custody, and because there are too few judges.
On this day, the hallway in front of the juvenile and family courts is chaotic, full of people and children waiting. O'Donnell can't go into the courtroom because the proceedings are confidential, so he scans the crowd looking for a social worker or lawyer who might have information. He sees the social worker from the state Department of Children and Families who's been working on his case.
"Fingers crossed there's a judge today," she tells him. A lawyer walks by and says a special judge is hearing cases, so there might be some action.
It's the first time O'Donnell has heard that since January 2017. At that time, he thought his adoption case was clear-cut because of neglect allegations involving the two boys, who are now 5 and 6 years old, and their seven siblings. (All the children are in state custody but the seven siblings are with other families.)
"I guess they were living in a van at the time ... about nine of them living in this van. I heard they were eating out of dumpsters," O'Donnell says.
"[The kids in foster care have] been abused, they've been neglected. Now they're in this system that's doing it all over again to them."

Guy O'Donnell
Parenting is proving to be more difficult than he'd thought. He's quit his job to care for the kids, especially the oldest, who needs extensive therapy for behavioral issues that O'Donnell says are caused by the trauma he suffered as a baby.
"The behaviors have been pretty extreme," O'Donnell says. "He has a lot of rages. He can be physically aggressive and angry, he has a hard time regulating at home and school. They've talked about suspending him — in kindergarten. But they haven't. It's been a struggle but we're seeing progress."
One thing O'Donnell hopes will help is being able to tell the boys that his Holyoke house is now their "forever home," as he calls it. That will depend on a hearing — that may or not be scheduled soon — to terminate the rights of the boys' parents, so adoption proceedings can begin.
Some Court Proceedings Are Delayed Years
Worcester has more DCF-involved cases than any other Massachusetts county, affecting more than 2,000 children. Statewide, the DCF says cases have gone up nearly 40% since 2012 — largely because of the opioid epidemic and some high-profile tragedies involving children in state care.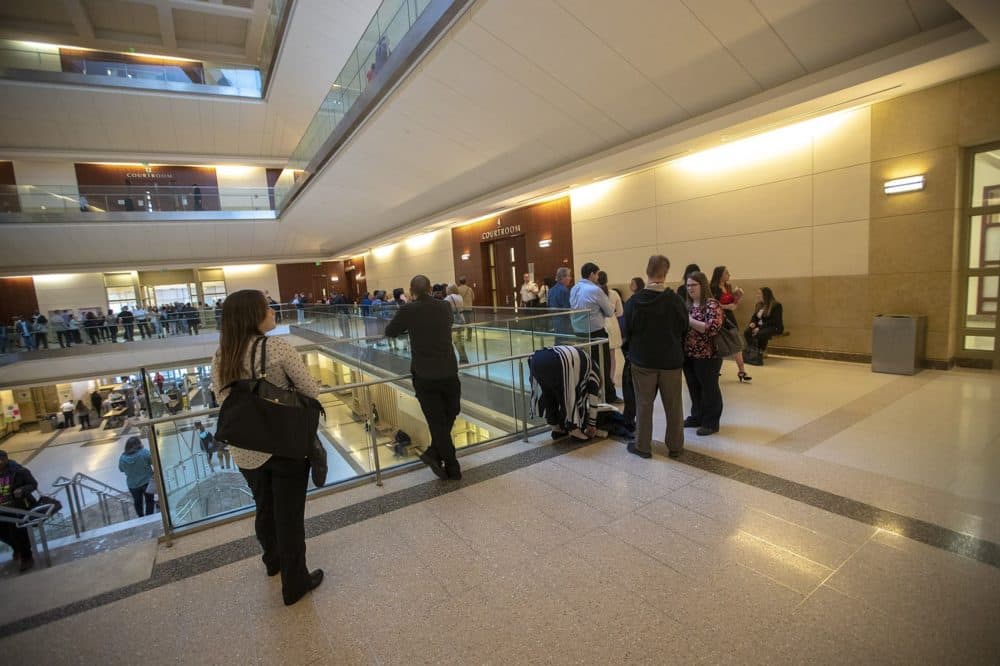 Worcester Juvenile Court is also operating with only four judges because of a retirement and an open, newly approved judgeship. That often results in court proceedings like O'Donnell's being delayed for months. Some are put off for years.
"The whole system is really heartbreaking because now we're dealing with kids in foster care," O'Donnell says. "They've been abused, they've been neglected. Now they're in this system that's doing it all over again to them."
Robb Zarges, executive director of the nonprofit The CASA Project, trains volunteers to advocate for children in foster care. Last year CASA served about 900 of the 1,700 new children in Worcester County who came into state custody last year.
Zarges blames the delays on more kids coming into foster care, a dramatic reduction in the number of foster parents and too few judges. He says he's heard that some court proceedings have been put off for another year and a half.
"That's the perfect storm to really back things up there," he says. "It's really a bottleneck at this point and there's no easy fix to it. But we know that it's having an impact on kids."
"It's really a bottleneck at this point and there's no easy fix to it. But we know that it's having an impact on kids."

Robb Zarges, of The CASA Project
Some foster parents have gone directly to state officials.
Amy Racicot, of Palmer, has written to the juvenile court chief justice about the postponements in her adoption case, calling the delays "heartless." She never got a response. Racicot is trying to adopt three siblings who are 2, 4 and 6 years old.
The oldest has been in state custody almost her entire life and Racicot says she always asks about whether she'll be able to stay in Palmer.
"She's little and moving is all she's known," Racicot says. "She does ask me things like, 'Do I get to stay? Will I be here for a family wedding coming up?' She has to worry about it."
Racicot tells the girl she's doing everything she can to adopt her — although that's not certain. Once a hearing is scheduled, a judge will determine whether the children's parents' rights will be terminated. Then a biological parent can appeal. After that Racicot can file for adoption. So a legal decision could still be years away.
If she were to give advice to other pre-adoptive foster parents, Racicot would tell them to have patience.
"These children are the loves of my life," Racicot says. "I can't picture what my family would be like if they weren't here. I love them but it would have been nice to know that this could take years. We were thinking it would take six months."
Worcester state Sen. Michael Moore says he's trying to help. He'd asked Gov. Charlie Baker to expedite the appointment of new judges. Just on Wednesday, Baker nominated two judges, whose nominations now go to the Governor's Council.
Moore is also co-sponsor of a so-called "bill of rights" for foster parents, which may help ease some of the hurdles faced by foster parents — to a point.
"It would provide a timeline or process to have these cases heard or resolved, but if we don't have the appropriate number of justices, the courts will not be able to abide by the timelines," Moore says.
Problems with the Department of Children and Families made headlines in 2013 after a child under DCF supervision went missing and was found dead. Baker promised reforms and has increased the department's funding by $180 million over four years and added 600 new staff members.
A spokesperson for the trial court says it's assigning special judges to Worcester when it can. The trial court also launched an initiative last month to speed up proceedings in child dependency cases.
As for Racicot, the Palmer woman, she has a hearing scheduled for next month but attorneys have warned her that it might be postponed again.
And for Holyoke's O'Donnell — after waiting more than four hours in the Worcester courthouse — he did get a trial date in July.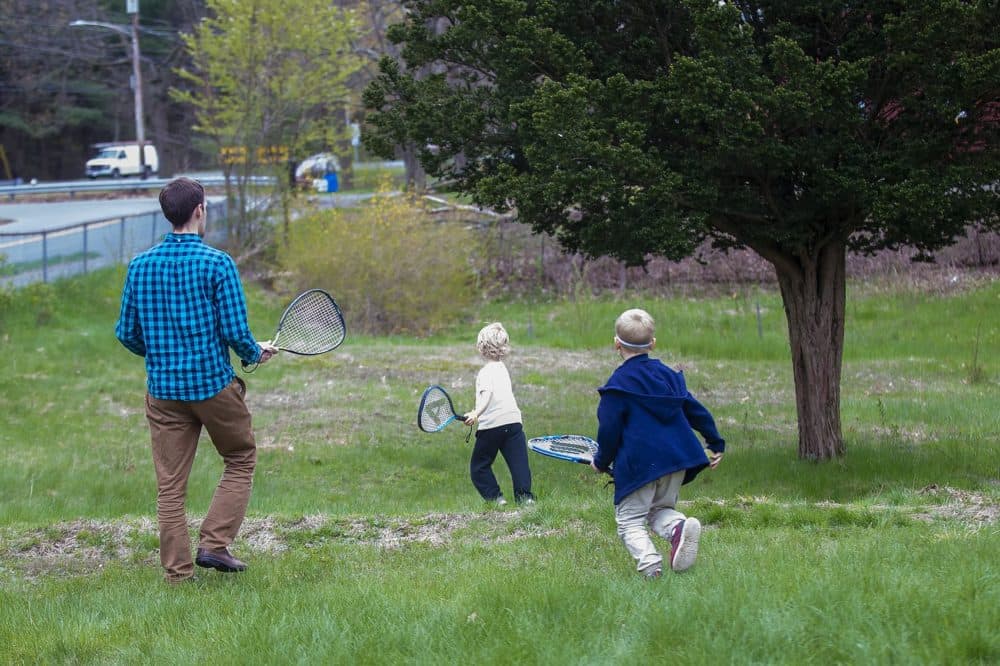 This segment aired on May 2, 2019.