Columbia Gas Reaches $80 Million Settlement With Communities Affected By Gas Explosions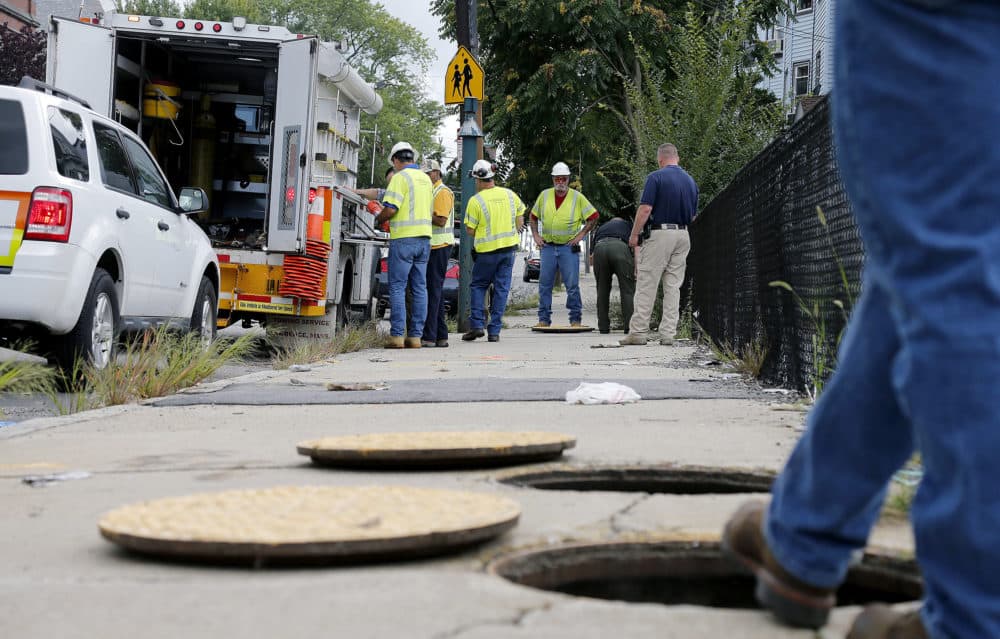 This article is more than 3 years old.
The three communities affected by last year's gas explosion have reached an $80 million settlement with Columbia Gas.
Of that amount, 50% will go to Lawrence, 30% to Andover and 20% to North Andover. The utility has already paid $67.1 million of the total settlement amount to the three towns.
The money will be used to restore roads and sidewalks, as well as associated overtime, supply and other costs. The allocation of funds was determined by miles of impacted roads and costs incurred.
"We all wish the number was higher," Lawrence Mayor Dan Rivera said at a press conference about the settlement. "But if you take into account the time, value and money, and the cost of lengthy litigation ... this is a good deal."
Columbia Gas of Massachusetts' new president Mark Kempic said he wanted to offer "a big thank you" to residents affected by the gas explosions and the subsequent 8-month recovery.
He called the settlement "reasonable" and said "it represents the best possible outcome."
This article was originally published on May 07, 2019.