Mass. Medical Society Calls For An End To Religious Vaccine Exemptions For Schoolkids
The Massachusetts Medical Society wants to do away with religious vaccine exemptions for students entering school.
The association, which has more than 25,000 members, says it will start advocating for state legislation and regulation that would end the practice.
Dr. Maryanne Bombaugh, who was just elected the society's new president, says she understands that parents want control over their children's health, but the risk of not vaccinating kids is too great.
"As a parent myself I respect that autonomy," she told WBUR, "but there are places where that could threaten one's child or one's community."
The resolution, which was approved at the society's annual meeting earlier this month, comes as America faces its largest measles outbreak since the 1990s.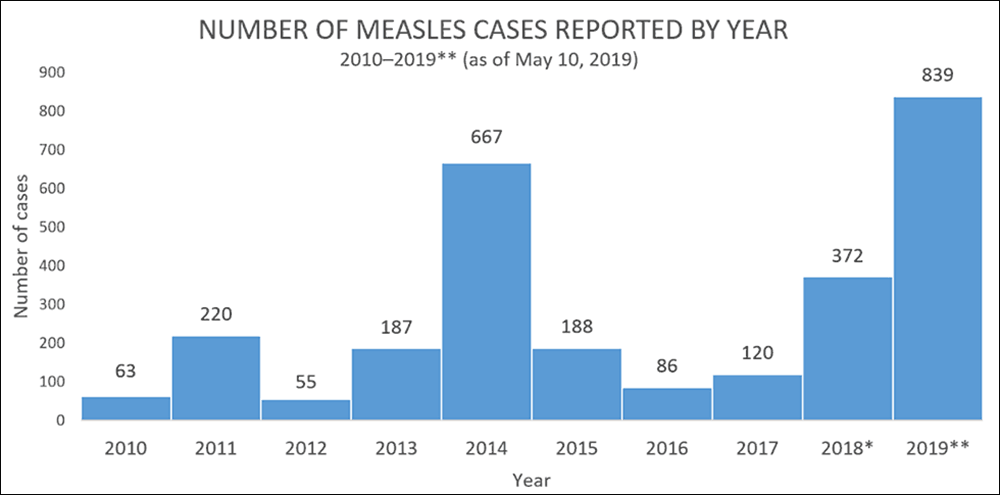 The Centers for Disease Control and Prevention announced Monday that 75 more measles cases were confirmed last week in 23 states, bringing the total to 839 so far this year. Most of the cases in 2019 are in New York City.
One case of measles was reported in Massachusetts in early April.
In an interview with the Daily News of Newburyport, Andrew Beckwith, president of the Massachusetts Family Institute, called the medical society's new policy a "sweeping attack on religious conscience and the rights of parents."
According to the Daily News, three states — California, Mississippi and West Virginia — currently ban non-medical vaccine exemptions for children attending school.
Last school year, there were 687 religious or philosophical immunization exemptions for Massachusetts kindergartners, according to data from the state Department of Public Health. That's just over 1% of kindergarteners.
With reporting by WBUR's Benjamin Swasey