Potential Sale Of Everett Casino Points Regulators Into Uncharted Territory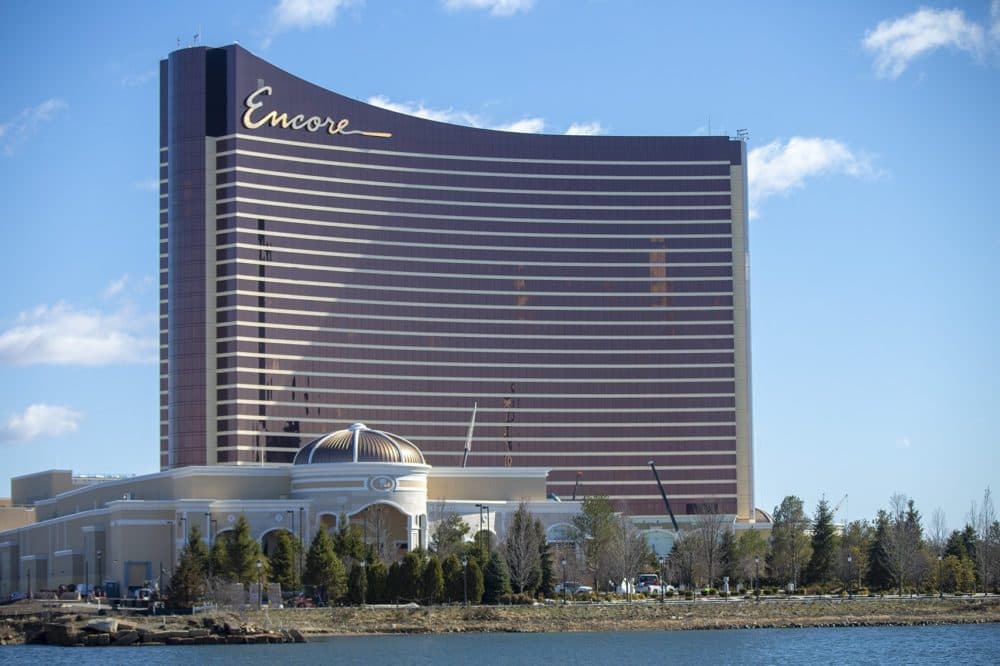 This article is more than 2 years old.
Talks between casino giants Wynn Resorts and MGM Resorts over a possible sale of Wynn's almost-finished Encore Boston are said by the companies to be only preliminary, but they could present more headaches for regulators as they wade into uncharted territory.
Unlike the sale of most other types of businesses, any transfer of ownership of a casino in Massachusetts requires the cumbersome blessing of the Massachusetts Gaming Commission, as well as local officials. To date, neither has had to deal with such a transaction. The commission is so far holding off on speculation about how such a deal would unfold, saying commissioners have to make decisions based on the facts before them.
The potential transfer comes less than a month after the gaming commission slapped Wynn Resorts with a $35 million fine for failing to disclose the settlement of sexual assault allegations against company founder Steve Wynn. The commission also ordered Wynn's protégé, and current company CEO, Matt Maddox to pay a $500,000 fine and receive leadership coaching for his failure to address concerns the company's employees reported about Wynn.
What is certain is that if Wynn hopes to sell its Everett property to MGM, MGM will have to unload its nine-month-old Springfield casino. The gaming statute states, "No person or affiliate shall be awarded, purchase or otherwise hold or have a financial interest in more than 1 gaming license issued by the commission."
"This prohibition was included to preclude the possibility of any one person or company acquiring a gaming monopoly in the Commonwealth," House Speaker Robert DeLeo said Monday in a statement. "I plan to closely monitor these negotiations between Wynn Resorts and MGM Resorts and will work to ensure that the interests of the Commonwealth, including the host communities of Everett and Springfield, remain the focus."
Just how a transfer of ownership would occur remains unclear, but it's conceivable that some sort of double swap would have to happen. Under that scenario, MGM would have to find a new owner for the Springfield property, and the gaming commission would then simultaneously approve MGM to take over Encore Boston. The commission would also have to vet and approve the new owner for the casino in Springfield.
And just because the commission found MGM suitable for the Springfield license in 2014 doesn't mean it would automatically transfer that seal of approval to Everett. Commission investigators would still need to assess the scope of the transfer and determine what, if any, changes may have occurred since MGM was deemed suitable five years ago. The commission reserves the right to review the suitability of any individual or entity that holds a casino license in Massachusetts.
Elected officials in western Massachusetts are apprehensive of the possibility that MGM would flee the smaller market of Springfield for greener pastures in the Boston area.
"Obviously in Springfield, we've been very pleased with MGM," said state Sen. James Welch, whose district includes the casino. "Collectively, as a community, we obviously would hate to see that go."
Welch said from a business standpoint he understands the desire to pursue a larger market, but he fears Springfield may be left with a lesser operator.
"The reason they were selected was because their brand is very well known. They have the ability to bring in top-level entertainment and top-level acts to come in," said Welch. "It's hard to be above MGM. It's even hard to be on the same level as MGM in terms of a brand."
There's also concern in Everett that the high expectations of a Wynn-style gaming experience may not come to pass, should MGM take over $2.6 billion resort, which is expected to open June 23.
"They came in with a certain set of standards and certain expectations were met and actually exceeded," said state Sen. Sal DiDomenico, whose district includes the Everett casino. "With all the news that's coming down and all the things that are happening, I know that the city of Everett in particular was waiting for opening day and anticipating it, and excited about it, and now there's a lot of doubt there so we'll just have to see what happens going forward."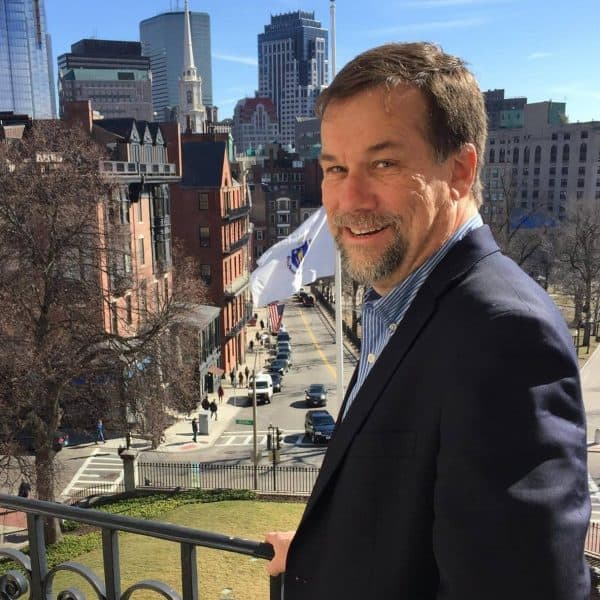 Steve Brown Senior Reporter/Anchor
Steve Brown is a veteran broadcast journalist who serves as WBUR's senior State House reporter.