Photos: 37,000 Flags On Boston Common Honor Fallen Mass. Veterans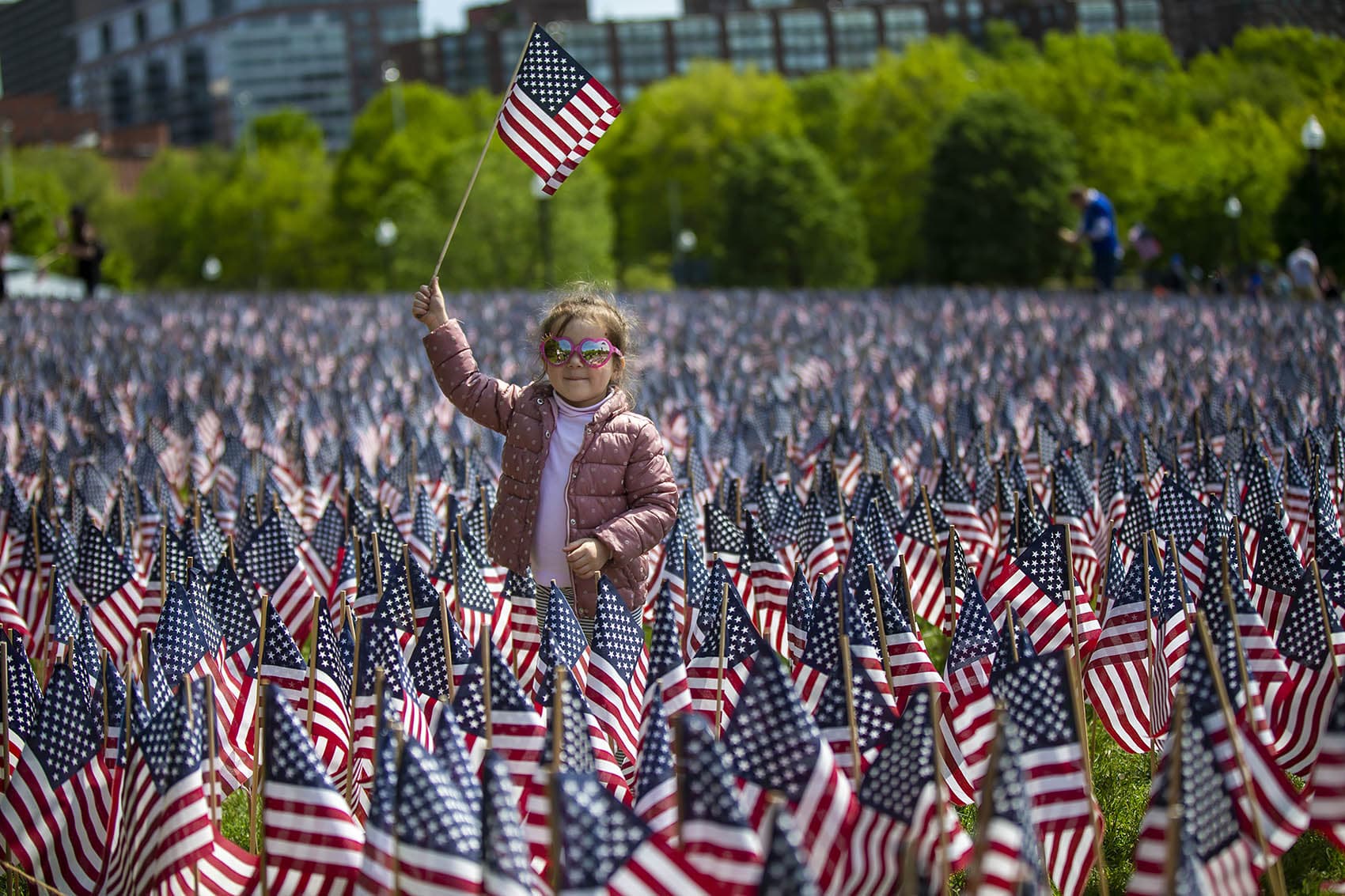 This article is more than 3 years old.
More than 37,000 American flags are now on the Boston Common — an annual tribute to fallen military service members.
Each flag represents a Massachusetts resident who has died in military service since the Revolutionary War.
This is the 10th year that volunteers have planted the flag garden that goes up before every Memorial Day weekend.