5 Things To Do This Weekend, From A Big Pop Fest To Its Grassroots Alternatives
There's lots to consider in this weekend's arts picks, including (but not limited to) imperialism, racism and climate change. Fun! Plus: mainstream pop music and its local, grassroots alternatives.
Sunday, May 26 - Sep. 2
At the ICA's Watershed — a vast industrial space in East Boston that opened last summer -- the looming climate crisis takes center stage in immersive, forward-thinking exhibitions. John Akomfrah's sweeping video installation "Purple" is an expansive, affecting exploration of the humanity's disastrous impact on our environment. (The ARTery's Pamela Reynolds got a sneak peak — read her take on the installation here.)
---
Wednesday, May 22 - Saturday, May 25
The singer, banjo player and MacArthur "genius" Rhiannon Giddens has made it her mission to disrupt popular narratives about American music, and her residency with the Boston Pops is no different. Following two evenings featuring Giddens' own repertoire, the Pops will play a pair of concerts, curated by Giddens, comprised of work by black composers. (Listen to my feature on Giddens' project with the Pops.)
---
Harvard Athletic Complex, Allston; Strand Theatre, Dorchester; Club Passim, Cambridge
Friday, May 24 - Monday, May 27
Boston Calling is our city's mini-Coachella that goes down at the Harvard Athletic Complex, and this year it's headlined by pop polymaths Twenty One Pilots, ubiquitous psych-rocker Tame Impala and trippy trap rapper Travis Scott. (Here's the full lineup.) If crowded mainstream fests aren't your style, there is Boston Answering — an evening of local hip-hop and indie-pop that posits itself as an alternative to the big tent festival — and Club Passim's annual Memorial Day Weekend campfire. festival, which is focused on folk-adjacent, Boston-area musicians.
---
Through June 16
Sondheim's critique/exploration of America's imperialist incursions in Japan receives a warm, tasteful treatment by the Lyric Stage Company. The revival extracts new resonance from one of the composer's less-celebrated works.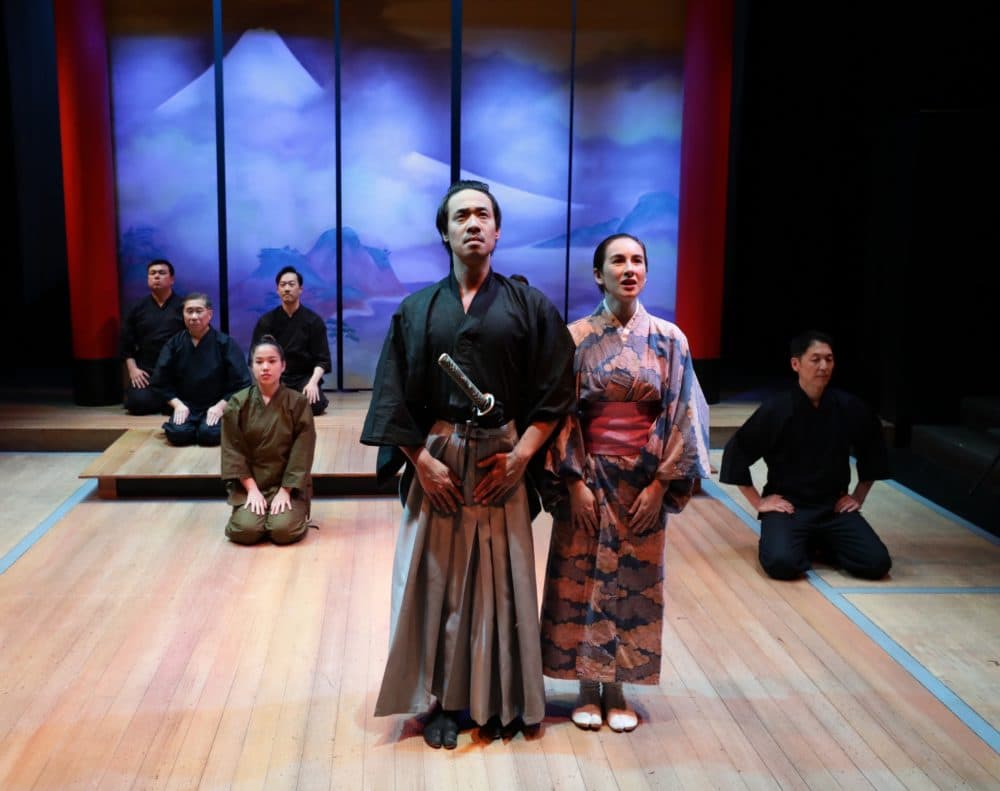 ---
Saturday, May 25 - July 1
Inner City Circle pairs the work of established fine artists from Roxbury and Dorchester with that of promising up-and-comers, explicitly lifting up one of Boston's more marginalized artistic legacies. Familiar names include street artist Rob "Problack" Gibbs and collagist Ekua Holmes — though there are plenty of fresh new voices to discover. (Full disclosure: The ARTery's arts engagement producer Arielle Gray is showing work in this exhibition.)