Healey Sues E-Cigarette Company, Alleging It Marketed To Minors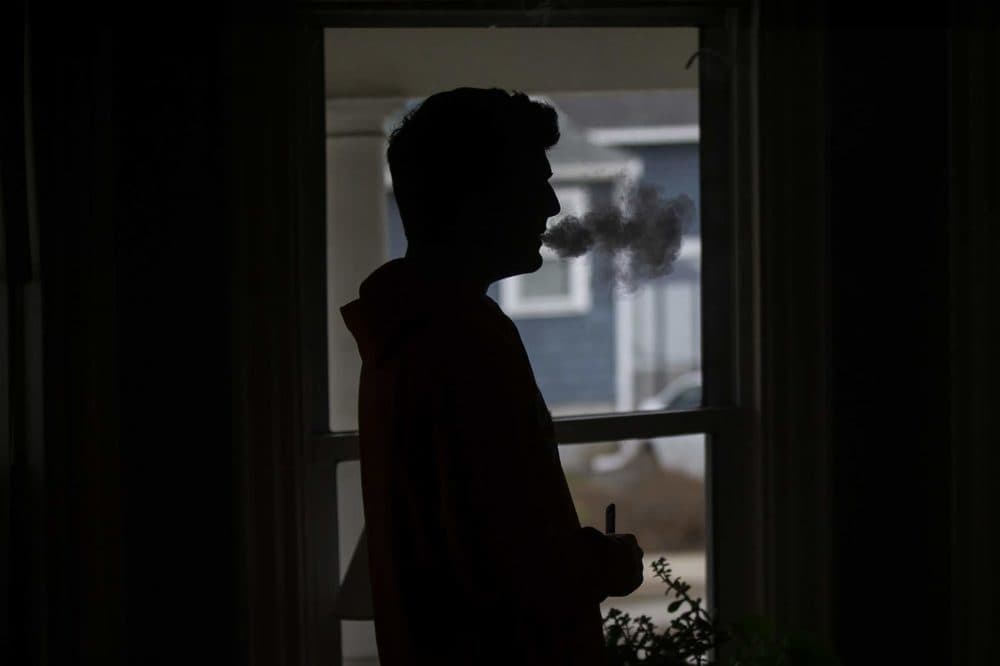 This article is more than 3 years old.
Massachusetts Attorney General Maura Healey is suing an e-cigarette company, alleging it marketed and sold its nicotine vaping products to minors.
The lawsuit against New Jersey-based Eonsmoke is her office's first since announcing an investigation into the e-cigarette industry in 2018.
The complaint alleges that the company violated the Massachusetts Consumer Protection Act by targeting young people for sales of its vaping products.
"Eonsmoke took a page out of the Big Tobacco playbook by peddling nicotine to young people on social media," Healey said in a statement.
According to a news release from her office, "Eonsmoke's products contain some of the highest nicotine concentrations on the commercial market and come in a variety of sweet and fruit flavors, such as 'gummy bear' and 'cereal loops.' "
Michael Tolmach, the company's co-founder and CEO, said it's been cooperating with Healey's office and shares its concerns about youth vaping.
Nationally, the CDC says teen e-cigarette use went up 77% between 2017 and 2018.
The state Department of Public Health commissioner told WBUR in December that more than 40% of high school students and nearly 10% of middle school students in the state have tried vaping.
A year ago, Gov. Charlie Baker signed a law raising the minimum age for purchasing tobacco and vaping products from 18 to 21.
This article was originally published on May 30, 2019.