One Man Dead, One In Custody In Shooting Near Prudential Center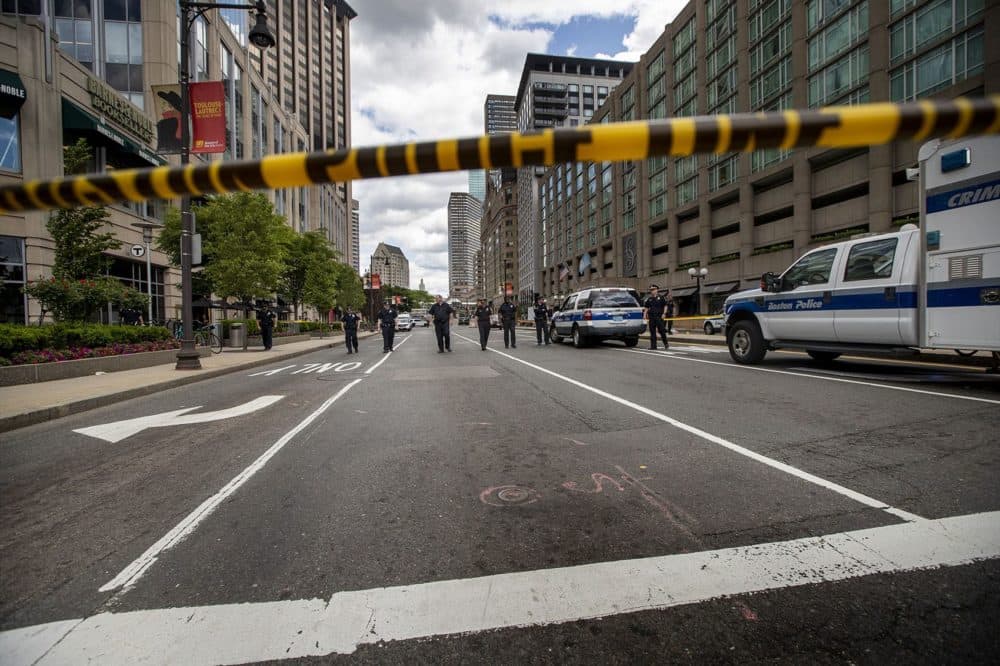 This article is more than 1 year old.
A midday shooting near the Prudential Center in downtown Boston on Tuesday left one man dead and another in custody.
Boston police officers responded to an emergency call just before 11 a.m. in the area of West Newton Street and Huntington Avenue, where they found the victim.
Police Commissioner William Gross told reporters at a press conference just after noon that the victim suffered several gunshot wounds and was pronounced dead at a nearby hospital. The victim appeared to be between the ages of 30 to 40 years old, Gross said.
Boston police identified Phillip Foy, 34, of Pawtucket, Rhode Island, as the suspect in a statement released at around 4 p.m. Foy is expected to be arraigned later in Boston Municipal Court on murder, armed carjacking and firearms possession charges, the statement said.
Gross, speaking with Mayor Marty Walsh and Suffolk County District Attorney Rachael Rollins, announced Foy's arrest earlier, but did not name him. During the press conference, Gross added that investigators recovered a firearm at the scene.
There is no ongoing threat to the public, Boston police officials said. However, the area near the crime scene was blocked off.
"This is something we don't see in Boston every day — a daylight shooting — and something that I want to commend the police department, the district attorney, the witnesses and all the people that reacted quickly to be able to get an arrest in this," Walsh said at the press conference.
Mass Pike off-ramps heading to Prudential and Copley Square were closed from about noon until about 1:30 p.m.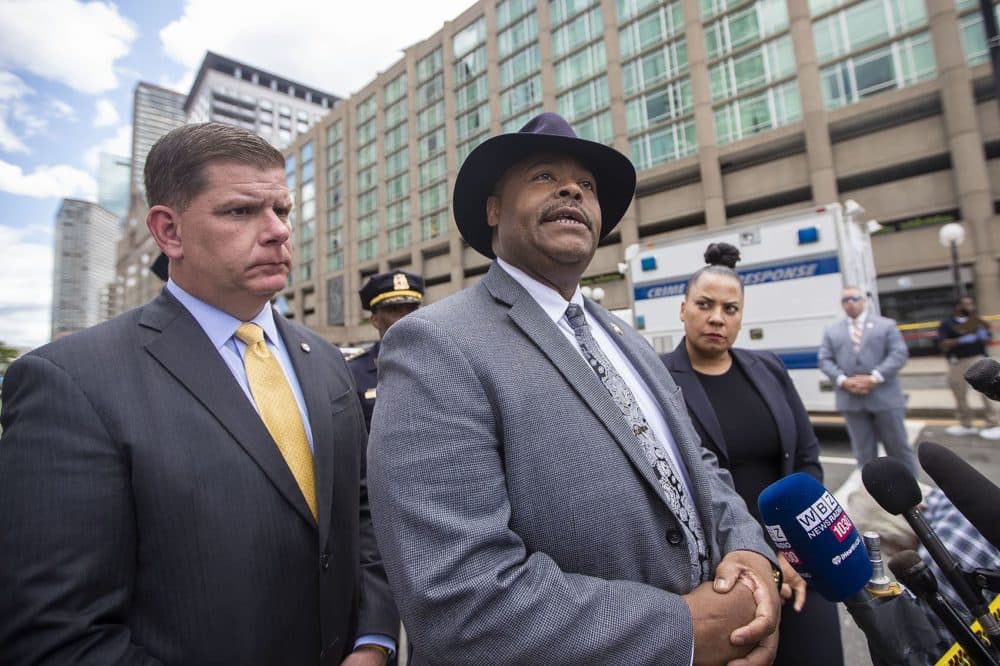 This article was originally published on June 04, 2019.