State Sen. Brady Gets License Suspended, Avoids Drunken Driving Trial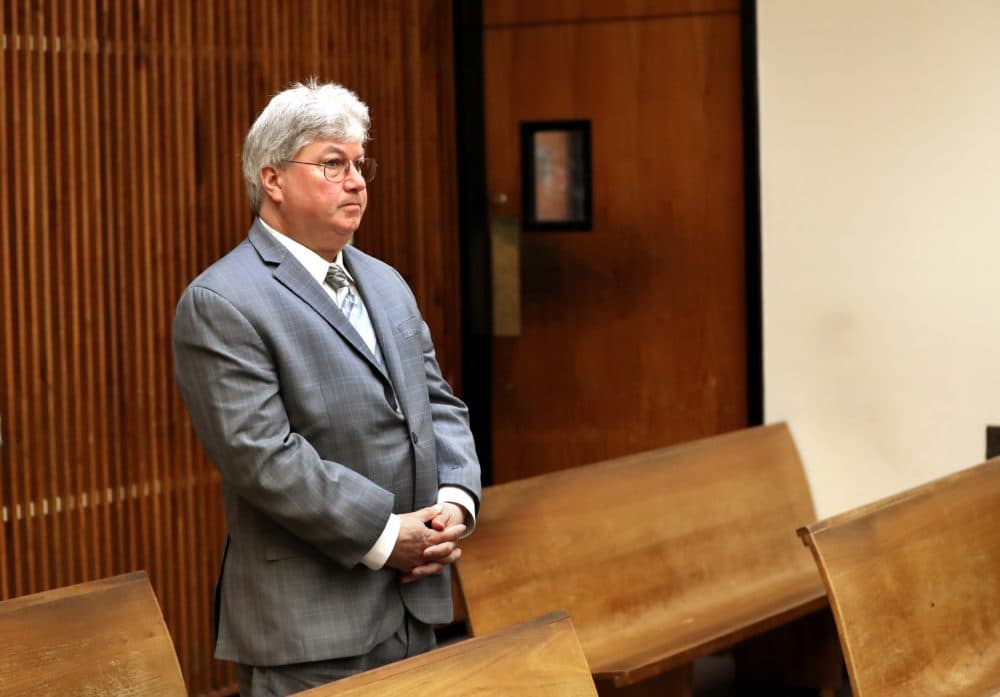 This article is more than 1 year old.
Massachusetts Sen. Michael Brady agreed Tuesday to surrender his driver's license for 45 days and enlist in an alcohol use education program to resolve charges stemming from a drunk driving incident over a year ago in Weymouth.
Brady, a third-term Democrat from Brockton, entered the plea agreement in Quincy District Court rather than proceed to a jury or bench trial. He admitted that the state had enough evidence to convict him, but avoided having to plead guilty.
If he complies with the terms of the deal, all charges against Brady will be dismissed and he will not have a conviction on his record.
"I'd like my constituents and my colleagues in the Senate to know that I accept full responsibility for my actions that have resulted in today's decision. I understand the embarrassment that this brings to all of them, as well as to my friends and family," Brady said in a statement, in which he also spoke about his struggle with alcohol abuse.
The plea agreement resolves, for now, criminal charges that have been hanging over Brady since March 2018 when the senator was pulled over in Weymouth shortly after 2 a.m. on a Saturday and arrested for driving under the influence.
The Senate, however, could still open an Ethics Committee investigation into Brady's behavior. Senate President Karen Spilka said senators are taking the matter "very seriously."
Brady told police at the time of his arrest that he had been at a "work event" in Boston, and was on his way home to Brockton. The police report said Brady was observed swerving between lanes and off the road into a liquor store parking lot on Main Street in Weymouth.
Brady then failed multiple field sobriety tests, police said, and refused to take a breathalyzer test, resulting in a six-month license suspension. After the incident, Brady apologized to his constituents, colleagues and police and said he was admitting himself for a short time into treatment for alcohol use.
The OUI charge will be dismissed in a year if he successfully complies with the terms of the agreement, which also includes paying $600 in fines, plus $65 per month in probation fees for one year. The charge of negligent operation of a motor vehicle was dismissed. Brady was also found not responsible for marked lanes violations, a civil infraction.
Brady had been arrested once before, also in Weymouth, for driving under the influence in 1998 when he drove his car into a telephone pole. In that case, Brady, then a Brockton city councilor, appeared before a clerk magistrate and had the charges knocked down to civil infractions and he paid a fine.
This article was originally published on June 05, 2019.