10 Injured In Green Line D Branch Train Derailment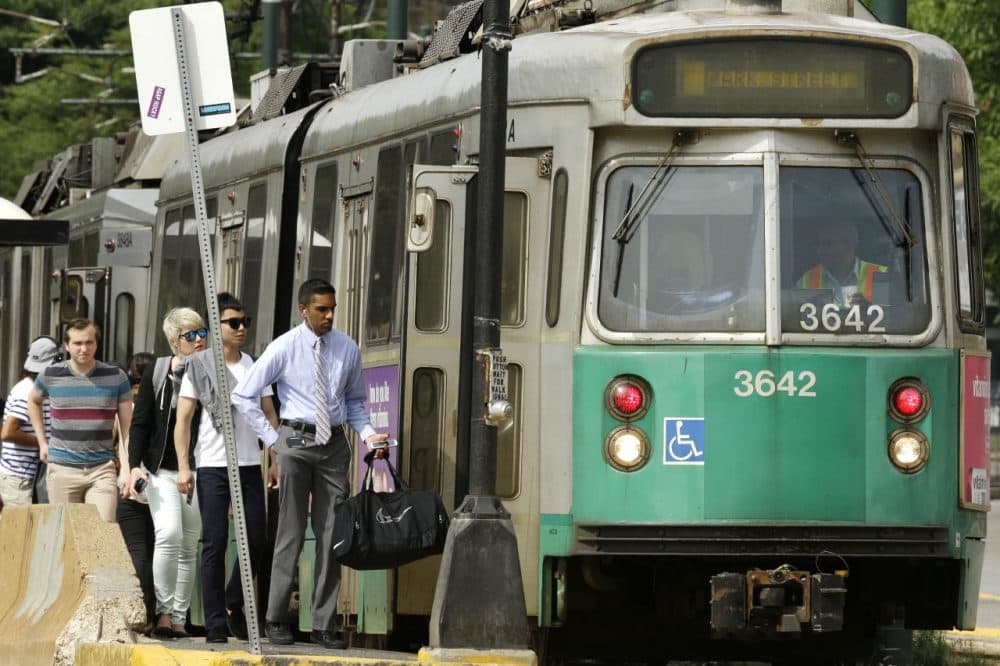 This article is more than 3 years old.
Ten people, including the train's operator, were injured after a Green Line D Branch train derailed near Kenmore Station on Saturday morning.
Nine of them were taken to the hospital, while a 10th person declined treatment. Local emergency officials tweeted that none of the injuries were life-threatening.
An additional 150 people were evacuated from the train to safety, and 500 other passengers were displaced in the backup.
MBTA officials said the accident occurred at about 11 a.m and caused severe transportation delays. The train derailed near Kenmore as it tried to make its way to Fenway Station ahead of the Boston Pride Parade and a Red Sox game.
Shuttle buses were in place of subway service from Fenway to Kenmore for the remainder of the day, said MBTA General Manager Steve Poftak during a press conference.
Passengers on the C Branch between Cleveland Circle and Kenmore Station were also bused in place of subway service, MBTA officials said.
Emergency workers said they were told by witnesses that everything went dark and they were thrown around the train car.
The cause of the derailment is under investigation, and Poftak said the MBTA is "working with our state and federal oversight partners to make sure we carefully analyze all the evidence available to us, understand why this happened, and address any potential issues."
With reporting from the WBUR Newsroom and The Associated Press
This article was originally published on June 08, 2019.