Today's Weather: Showers On The Way To Dampen Monday
If you ask people what their ideal weather is, you'd probably get a lot of different answers. I think the stunning conditions this past weekend probably captured that for more of us than any other type of weather.
As we head back to work today, we will look for the sunshine to eventually fade behind increasing clouds as a warm front approaches. The clouds will thicken and yield showers. Some of the showers late tonight and during the first part of the early morning hours will be heavy, with most areas receiving half an inch to an inch of rain.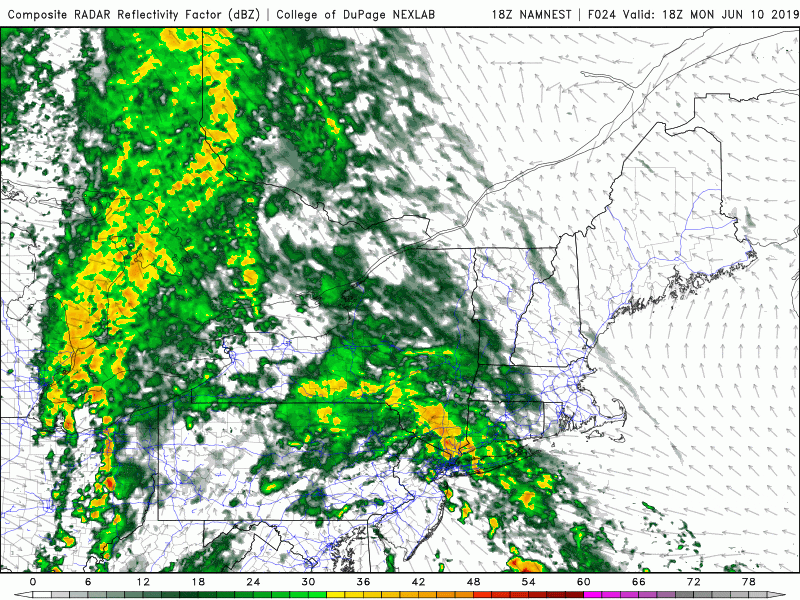 Since there will be some heavier downpours a few areas will exceed an inch of rain. Along with the precipitation will come an increase in humidity, so it will feel a bit muggy later this afternoon — and especially overnight and into Tuesday.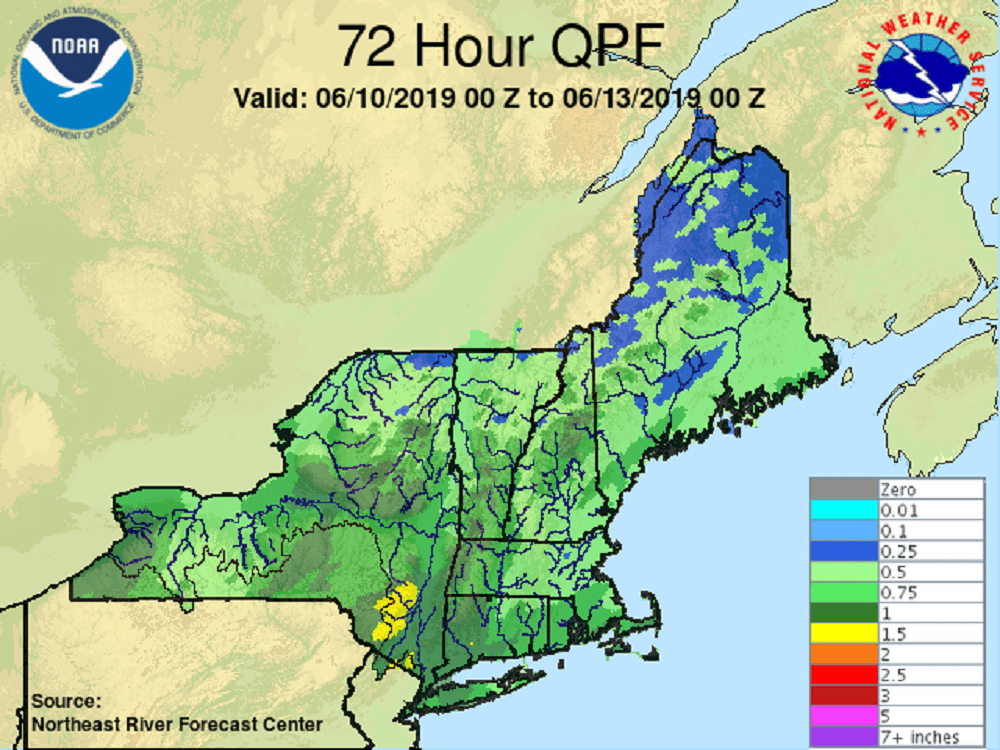 Tomorrow afternoon, a cold front sweeps the clouds and precipitation out to sea and brings back the sunshine for a mid-week treat. Wednesday is my pick of the work week, with plenty of sunshine and seasonably warm temperatures. In a sense, it will be a similar day to what we just saw this weekend.
Weather systems are on the move this week, so already, we will see more showers move in for Thursday. This next set of showers could also be accompanied by thunderstorms and some heavy downpours. Obviously, the forecast will change in the coming days and I'll be able to nail down better exactly what the timetable is for the second batch of rain this week.
Early thinking on the upcoming weekend is that we are dry and generally sunny. Let's hope it holds.
You can follow my updates here and on Twitter @growingwisdom.
---
Monday: Sunshine then clouds move in. Highs 75-80.
Monday Night: Showers arrive. Turning muggy.  Lows 58-65.
Tuesday: Muggy, morning showers. Highs in the mid-70s. Some downpours and thunder.
Wednesday: Generally seasonable. Highs in the mid-70s.
Thursday: Showers mainly the first part of the day. Highs 67-74.
Friday: Becoming partly sunny. Highs in the upper 60s to mid-70s.
Saturday: Partly to mostly sunny. Highs 72-76.
Sunday: Sunshine and clouds. Highs around 76.