Today's Weather: Make Way For A Beautiful Day
Much-needed rain ended yesterday and was followed by clearing, giving us a comfortable night for sleeping.
Today, we find wall-to-wall sunshine with readings well into the 70s. This beautiful weather won't last, as already our next weather system is approaching the region.
Depending on what time you head to work tomorrow morning, it may or may not be raining. Tomorrow's weather system is a fast mover, and I'm expecting six to nine hours worth of rainfall before it begins to shut off late in the day.
I can't rule out an embedded thunderstorm with the upcoming rainfall and generally, we all should receive another half to an inch of precipitation. This will push us slightly above average for June. With a wind coming in off the water tomorrow, it will be a chilly day with temperatures running quite a bit below average, staying in the 60s all day.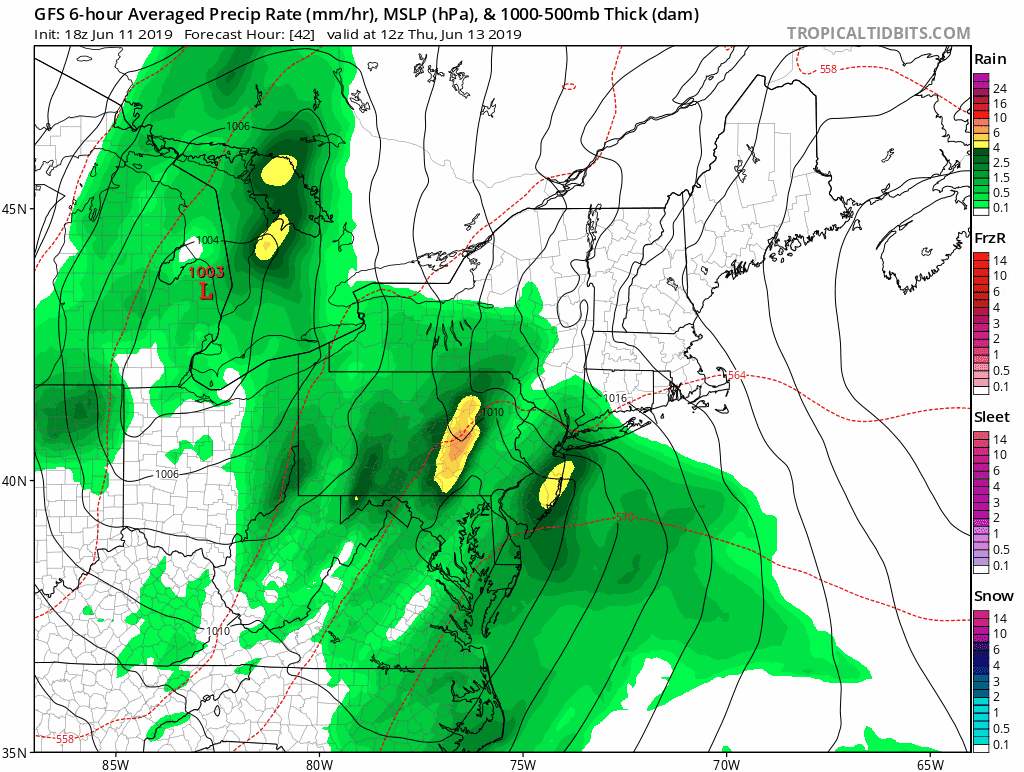 After this weather system passes, skies will clear. Then we're back to sunshine for the remainder of the work week and into the start of the weekend.
I don't think we'll have quite the perfection of weather that we had last weekend, but presently Saturday is looking like the best weather day. Sunday is Father's Day, and it's also looking OK, but I do think there's going to be a chance for showers. That weather system could linger in two parts of Monday. Temperatures will be seasonably mild, generally remaining in the 70s throughout the upcoming weekend.
You can follow my updates here and on Twitter @growingwisdom.
---
Wednesday: Generally sunny and quite seasonable. Highs in the mid-70s.
Wednesday Night: Clouding up. Lows in the 50s.
Thursday: Showers return. Late day thunderstorm possible. Highs 64-69.
Friday: Becoming partly sunny. Could be a pop-up sprinkle. Highs in the upper 60s to mid-70s.
Saturday: Partly to mostly sunny. Highs 72-76.
Sunday: Sunshine and clouds. A chance of showers. Highs around 76.