'We're In A Very Severe Crisis': Mass. Trash Processors Face Garbage Overflow
Resume
In Massachusetts, the people who process our trash are facing what they call a crisis.
Waste disposal capacity is down since two landfills in the state were phased out last year. On top of that, three of the state's waste-to-energy facilities are currently shut down for maintenance.
That's left waste and recycling processors like E.L. Harvey & Sons in Westborough struggling to process trash.
On a visit Friday, we saw crews working to process a massive pile of about 1,000 tons of trash. That's at least twice the size of the usual pile.
"We're in a very severe crisis right now on moving waste," said Ben Harvey, the company's president. "This has all kind of come to a head in the last month to two months, where we've been restricted on where we can go with our waste."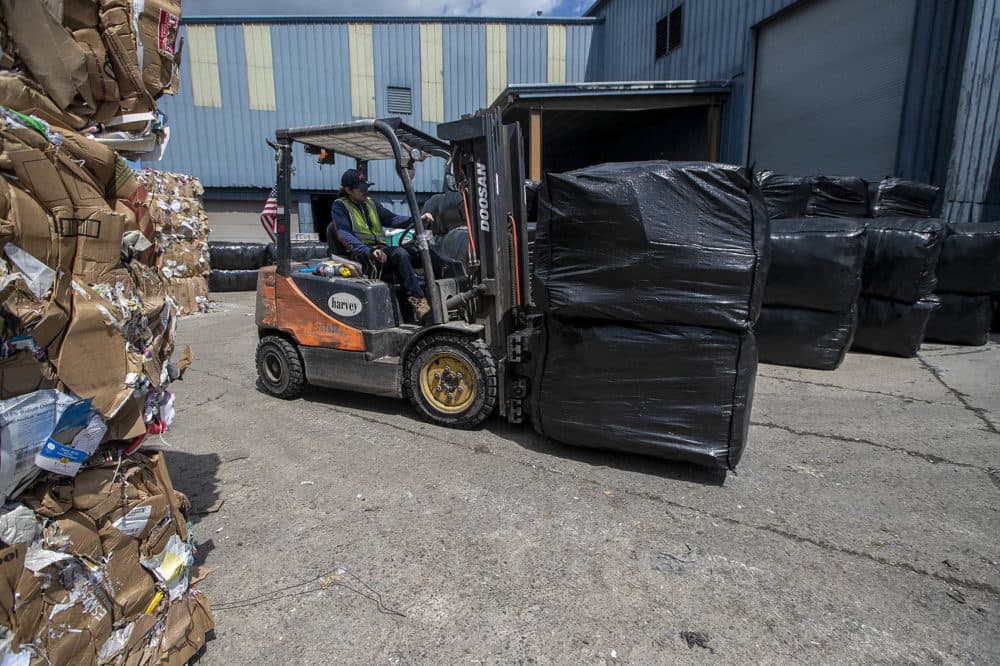 Harvey says the company is having to hire back-haul truckers to ship garbage to landfills as far away as Virginia and Ohio, though trucks are not always available.
"Our margins are being squeezed right now, but it's costing us an additional $50 a ton to move waste long distance," Harvey said. "[So] we pass that along to the consumer -- the people that are bringing the waste into us, whether that's a business or that's a municipality."
He says this week alone, "there were six facilities in the state that actually closed temporarily because they didn't have a place to go with their waste."
Officials at the state Department of Environmental Protection say they wouldn't necessarily call the situation a crisis.
The director of solid waste, Greg Cooper, says DEP is looking at permitting new facilities to help spread out the burden on the trash haulers and processors.
"A lot of it will come down to what types of facilities are being proposed to us and which ones are looking for permits, such as transfer stations or rail transfer stations," Cooper says. "And as that capacity comes online, it will help alleviate some of the pressures."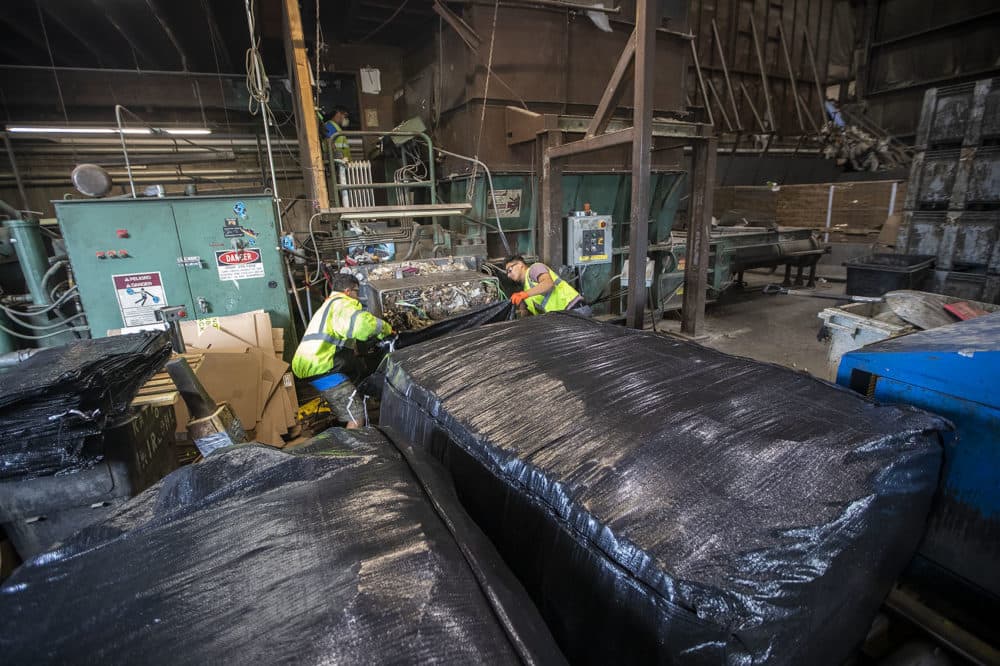 Harvey says the company is considering closing down to commercial garbage deliveries every Saturday in June to give his workers time to catch up.
And he has a message for consumers:
We need to reduce the amount of waste each and every one of us produces every day. That's a consumer issue. And how do we educate every consumer, when they go to the store, look at the amount of packaging they have. How do we convince the consumer not to have a package shipped to their house every day from Amazon? ... But that's going to take a long period time.
This segment aired on June 14, 2019.