MASS MoCA Director Expected To Plead Not Guilty To Charges Of Motor Vehicle Homicide
The longtime director of MASS MoCA, Joe Thompson, will be arraigned Wednesday on a misdemeanor charge of motor vehicle homicide, in connection with a fatal collision in North Adams, Massachusetts, last July.
According to the North Adams police, Steven Fortier was on a motorcycle driving south through town, and Thompson was driving north.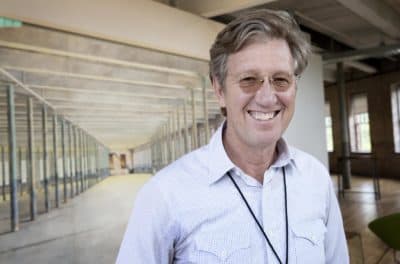 At the moment of the collision, police said, Thompson had traveled over the center line. Thompson told the investigating officer he did so to avoid colliding with the motorcycle, which he said was driving toward him in the wrong lane. But they did collide, killing Fortier.
According to police, the road evidence suggested that Fortier's motorcycle was in the correct lane and struck Thompson's car while Thompson was in the wrong lane. Thompson told the investigating officer he believed the motorcyclist may have corrected himself and swerved back into his own lane.
The investigating officer said Thompson showed "no signs of impairment." The Berkshire Eagle reports Fortier had been drinking at a nearby bar before getting on his motorcycle.
Thompson's lawyer told the Eagle and WAMC that his client will plead not guilty.
The board of MASS MoCA said it's standing by Thompson "while he resolves this deeply unfortunate personal matter."
This story was originally published by NEPR.