Boston City Councilor Michelle Wu To Rally For A #BostonTParty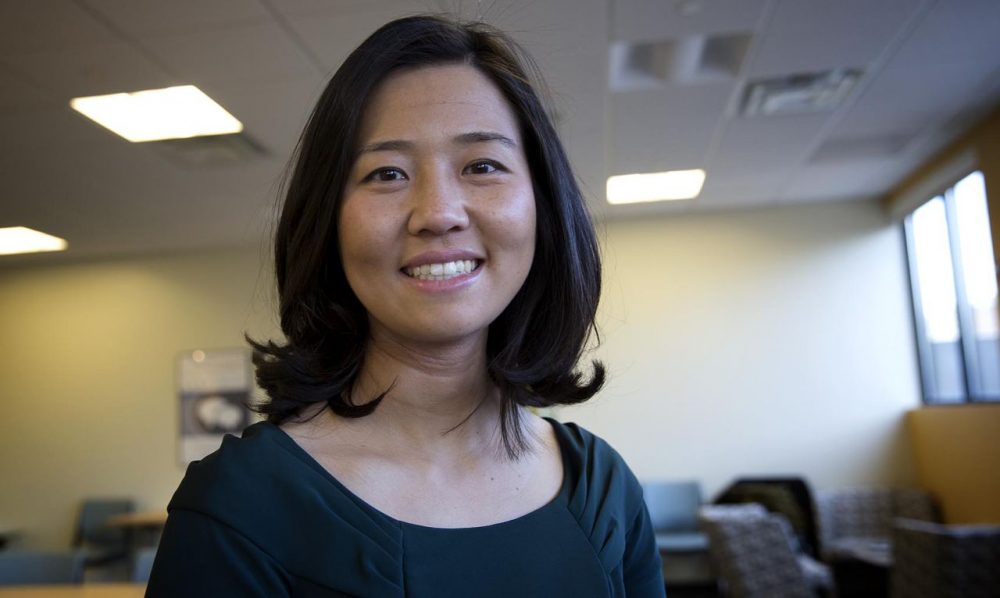 This article is more than 3 years old.
Boston City Councilor Michelle Wu is spearheading a "#BostonTParty" to protest coming fare hikes on the MBTA.
The rally comes after two recent train derailments, within several days of each other, renewed focus on the T's performance.
Wu said on Twitter that she didn't want to call for a rider boycott but to "rally our ridership & empower every commuter to push for solutions to fix the T."
The effort will put volunteers at MBTA stops and trains during the rush hour commute on Monday, July 1 — when the fare hikes will take effect — to "engage riders and spark a conversation throughout the day and beyond about what we could do NOW if we marshal the political will to act with urgency."
Subway and commuter rail fares are set to increase by an average of 6%.
In an op-ed in The Boston Globe Wednesday, Wu called for Boston, and other towns and municipalities the MBTA goes through, to have a seat at the table when it comes to the T's decision-making authority.
Wu, who has said the T should be made free, is not the only one protesting the fare hike. Boston Mayor Marty Walsh said earlier this week there shouldn't be a fare hike until the Red Line, which had the most recent derailment, is fixed.