Air Quality Permit For Weymouth Compressor Should Move Ahead, State Official Says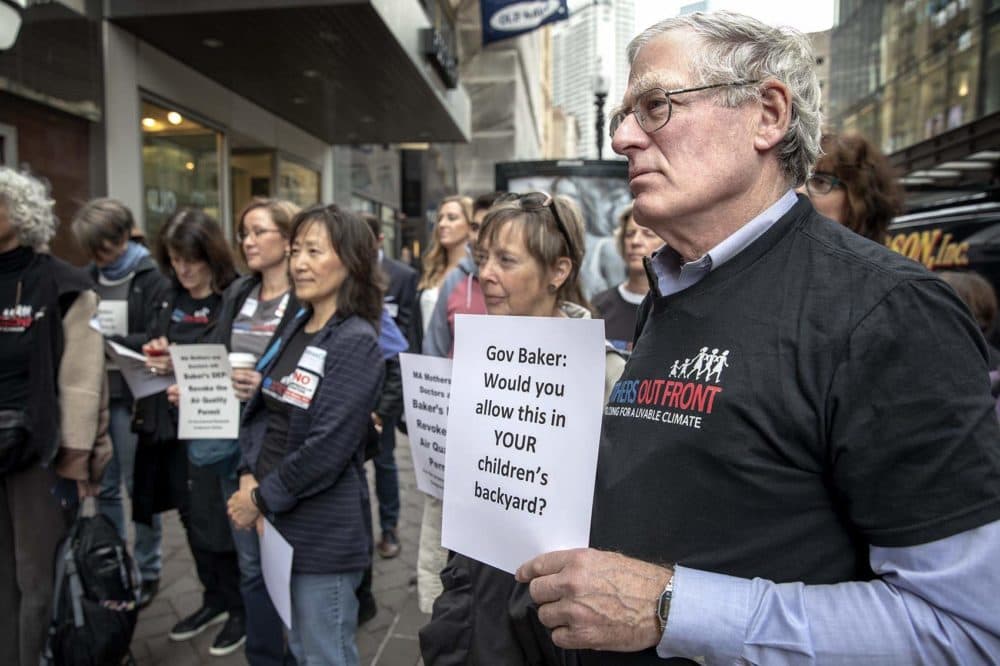 This article is more than 3 years old.
A proposed natural gas compressor station in Weymouth is a step closer to becoming reality. On Thursday an official with the Massachusetts Department of Environmental Protection (DEP) affirmed the department's decision to grant an air permit for the project.
Alice Arena, founder and president of the Fore River Residents Against the Compressor Station (FRRACS), a local activist group fighting the compressor, says she feels "betrayed" by the decision.
"I feel the DEP betrayed the public trust through this entire exercise. Their process has been a joke and I can't imagine that behavior being acceptable in a court," she said.
The state DEP issued the air quality permit to energy giant Enbridge in January, despite finding heightened levels of two carcinogens — benzene and formaldehyde — during an air quality test a few months earlier.
A coalition of surrounding communities and activist groups appealed the decision, arguing that the compressor posed a health risk.
Midway through a three-day appeals hearing in May, the DEP admitted that the permit was based on incomplete data, and published a 759-page document showing additional hazardous chemicals in the air near the compressor.
Though DEP hearing officer Jane Rothchild scolded the state for the late disclosure, she decided this week that the permit is valid and should be finalized.
"After reviewing the entire administrative record, I find that the air permit does not violate Massachusetts statutory and regulatory provisions," she wrote in a decision released Thursday. "A preponderance of the evidence demonstrates that the permit sufficiently regulates air contaminants to prevent a condition of air pollution."
Rothchild also recommended that DEP review its process for conducting air quality tests and issuing permits, and suggested that locals be notified ahead of scheduled gas releases called "blowdowns."
Rothchild's recommendations now go to the DEP commissioner, who has until July 12 to make a final decision about whether to uphold the air quality permit.
Despite Thursday's setback, FRRACS president Arena says she remains optimistic. Enbridge still needs two more state permits and a federal consistency determination from the Office of Coastal Zone Management before it can move forward with construction.
In other words, "the fight isn't over," she says.