Pope Requests Boston Archbishop Sean O'Malley Remain In Post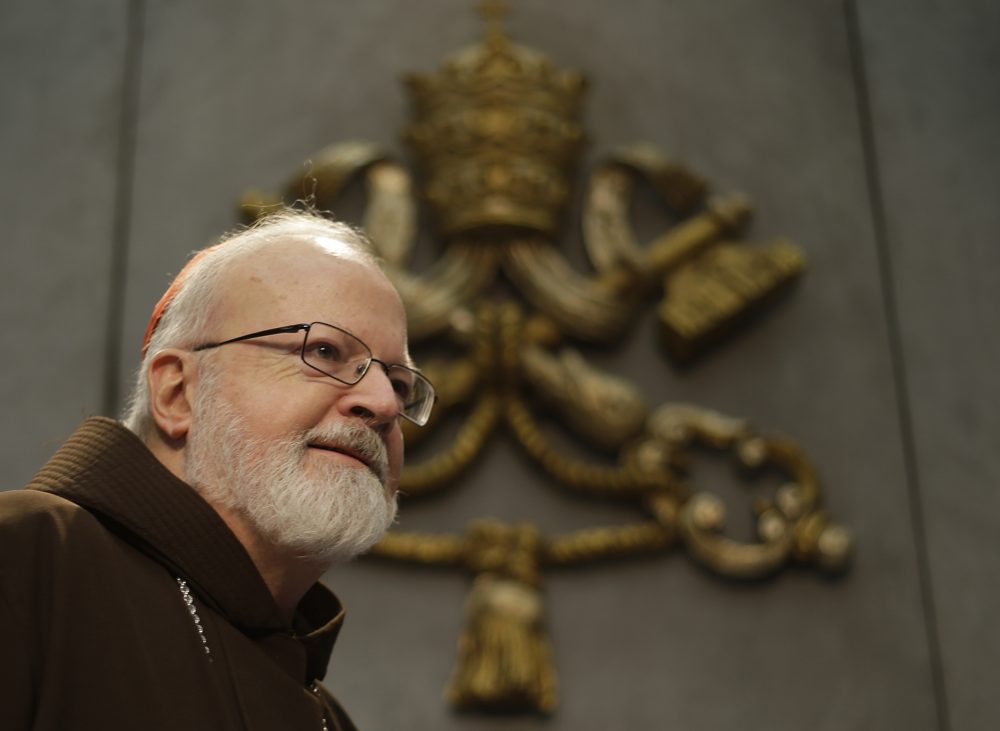 This article is more than 3 years old.
Boston Archbishop Cardinal Sean O'Malley will stay on the job a few more years after offering his resignation to the pope last month.
Pope Francis made the request after O'Malley offered his resignation, which is required whenever a cardinal turns 75.
The archdiocese said over the weekend, the pope asked the cardinal to remain in the post he's held for 16 years. Archdiocese spokesperson Terry Donilon said O'Malley is "really relieved" about the Vatican's decision.
"The pope looked at him and said, 'I think we'll keep you on a few more years there,' " Donilon says. "He loves being the archbishop of Boston and so we're pleased that that was settled right out of the box."