The 'Donnie Darko' Of Our Times, 'Under The Silver Lake' Is Designed To Drive You A Bit Crazy
Fifteen months after its wildly divisive Cannes Film Festival premiere and just over a year since its original, abandoned U.S. release date, writer-director David Robert Mitchell's "Under the Silver Lake" is finally getting a belated Boston run this weekend at the Brattle Theatre. In the interim, Mitchell's trippy, self-reflexive hipster "Vertigo" has become one of the most intensely debated and hyper-analyzed films among young cinephiles since "Donnie Darko."
It's a millennial, movie-mad hall of mirrors that's designed to drive you a little bit crazy, containing elements both witheringly astute and shockingly lame. This makes for an ungainly 139 minutes, and yet every time I felt like I was fed up with the film, a left-field bit of brilliance reeled me right back in. Part of the reason I think everybody's arguing about "Under the Silver Lake" is because it's a movie very much worth arguing about.
Andrew Garfield stars as Sam, an indolent slacker of dubious prospects and questionable hygiene. Unemployed and oddly nonchalant about his impending eviction, Sam lounges around his apartment all afternoon leering at the scantily clad women in his complex through oversized binoculars like a younger, even more perverted Jimmy Stewart in "Rear Window." Despite semi-regular, no-strings dalliances with an actress friend (Riki Lindhome), he remains fixated on his neighbor Sarah (Riley Keough) — a poolside vision resplendent in all-white outfits, snacking on saltines and orange juice.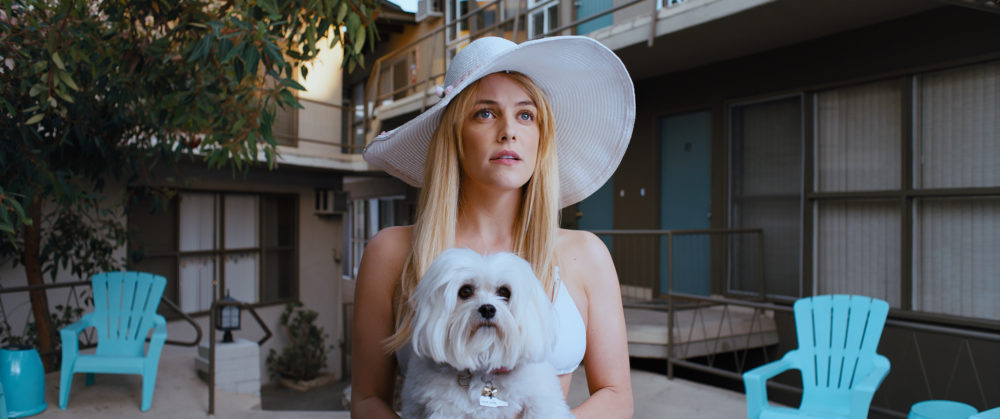 But when Sarah and her roommates abruptly move out in the middle of the night, the previously directionless Sam becomes obsessed with finding them. The gals left behind nothing but a box of memorabilia and a twin diamond symbol painted on the wall, sending our amateur detective down a sordid rabbit hole of increasingly complex conspiracies and bizarre blind alleys. This seemingly endless web of intrigue includes the recent disappearance of a Howard Hughes-style billionaire, some semi-nude female assassins in owl masks and a network of underground tunnels leading to living crypts for modern-day pharaohs and their harems.
As it turns out, the only way to solve all this is via clues gleaned from underground comics, subliminal messages mixed into pop songs, old issues of Nintendo Power magazine and prizes inside cereal boxes — a perfectly aligned set of interests for our loutish, developmentally arrested protagonist. The sidewinding, episodic structure of "Under the Silver Like" mimics similar L.A. sunshine noirs in the hazy, addled-detective tradition of Robert Altman's "The Long Goodbye" and Paul Thomas Anderson's "Inherent Vice," except that instead of a private dick, Sam's just kind of a regular one.
The biggest fights about the film seem to be over how exactly we're supposed to feel about our dirtbag protagonist, played here by ex-Spider-Man Garfield with a rather heroic unlikability. A stalkerish rage-case still clinging to the vintage Playboy magazine he stole from his father's toolbox 20 years ago, Sam's basically a walking Reddit thread in handsome movie star form. He's only capable of seeing women as either sexual conquests or objects to be rescued — like trophies in a game.
Mitchell lays some of the blame on a larger Los Angeles culture in which models and actresses are always on display, putting on peppy, phony personalities for miserable, unworthy men. Maybe the most telling moment finds Sam and a buddy (played by Topher Grace) using a drone camera to spy on a lingerie model while she's getting undressed, the two of them struck speechless when she starts crying alone in her bedroom. It's as if they're unable to process any female behavior that isn't being performed for their benefit.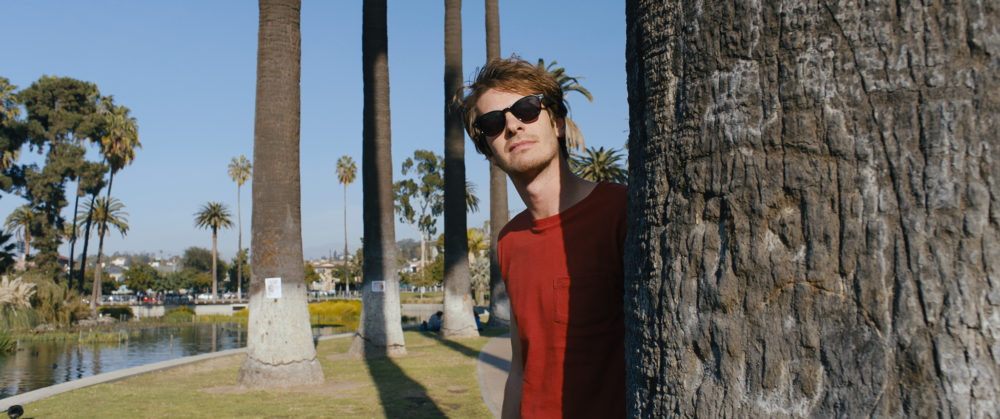 I feel like the movie dunks on the character pretty consistently throughout, with Sam's bumbling investigation more than once visually paralleled with his constant masturbating. (Not to mention his hygiene problem. By the end, even homeless people are telling him he smells bad.) So it's a pretty trenchant twist of irony that during the delays before distributor A24 unceremoniously dumped the film on VOD this past April, "Under the Silver Lake" was leaked onto torrent sites and became an instant favorite among the kind of literal-minded young men who spend enormous amounts of internet bandwidth trying to "solve" puzzle pictures like this one with the same anti-social ardor we see from Sam. Not since "Fight Club" has a film been so embraced by the very people it was supposed to be satirizing.
And like "Fight Club," it's at least half-an-hour too long. I admire what Mitchell's trying to do here while wishing he did so much less of it. As Sam's conspiracy theory grows more expansive and hallucinatory, it means even less, with at least two too many scenes of people laboriously explaining all the operational particulars long after they have ceased to matter. He also gets way too cute with the film geek references, going so far as to stage a forehead-smacking sequence during a movie screening at the Hollywood Forever Cemetery next to a gravestone that says "HITCHCOCK" in giant letters. (We get it, dude.)
But ultimately, I think that one reason "Under the Silver Lake" has become such an overnight cult sensation is because while it may mock its main character, the movie takes very seriously the fears that drive him. After all, if there's no ordering principle here — no nefarious and dastardly plan by which the rich conspire to consolidate their wealth, abscond with beautiful young women and keep the rest of us down — then you're just an unemployed loser on his couch looking at dirty magazines and watching old movies on TV. It feels better to believe just about anything else.
---
"Under the Silver Lake" screens at the Brattle Theatre from Friday, July 5 through Tuesday, July 9.