Columbia Gas Reaches Settlement With Family Of Teen Killed In Explosions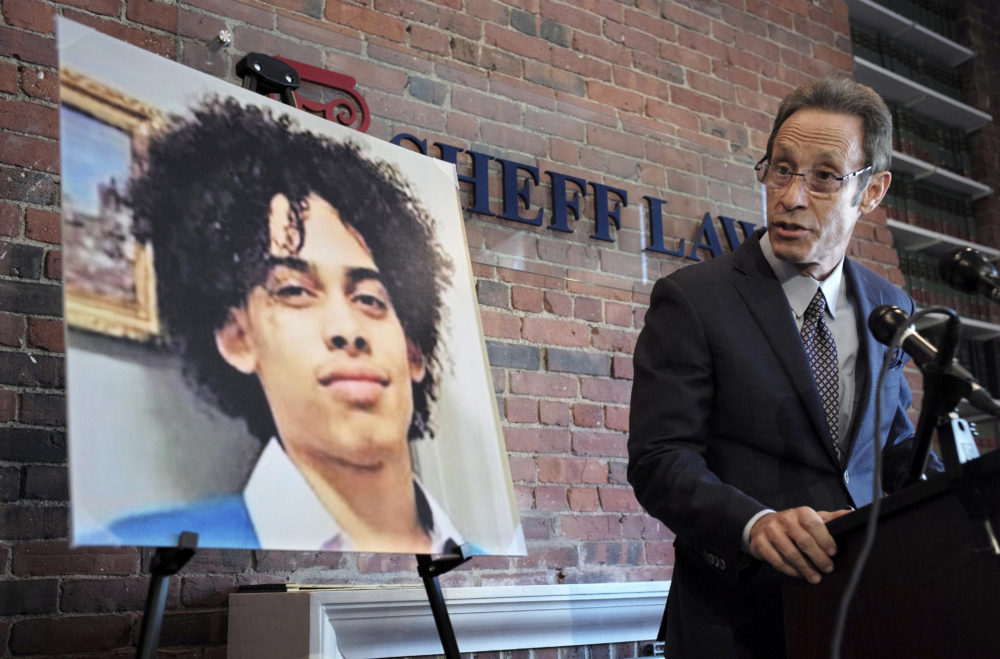 This article is more than 3 years old.
The family of the teenager killed in the Merrimack Valley gas explosions in September has reached a settlement with Columbia Gas.
Leonel Rondon, 18, was killed by a chimney that fell onto a car he was in.
His family filed a wrongful death lawsuit against the utility.
Financial terms of the settlement weren't announced Tuesday.
"[Rondon's] mother, Rosaly, described Leonel as 'the happiness of the house.' The family can only hope that this kind of catastrophe will never happen again," Doug Sheff, the family's attorney, said in a statement.
Sheff said Rondon dreamed of going to college. Columbia Gas will also set up a scholarship in Rondon's name.
Joe Hamrock, the president and CEO of Columbia's parent company, Nisource, said in a statement the company is pleased to have reached the settlement and "grateful for the opportunity" to work with the Rondon family on the scholarship fund.
"We recognize the pain that remains and understand that nothing we can ever say or do will bring Leonel back to his loved ones or erase that pain," Hamrock said.
With reporting by WBUR's Quincy Walters and the Newscast Unit
This article was originally published on July 09, 2019.