Today's Weather: Temperatures Continue To Rise, As Heat Wave Approaches
Summertime high pressure continues to dominate our weather here in the northeast. With plenty of sunshine for your Tuesday, temperatures will again rise well into the 80s. We will also have relatively comfortable humidity, considering it's the middle of July.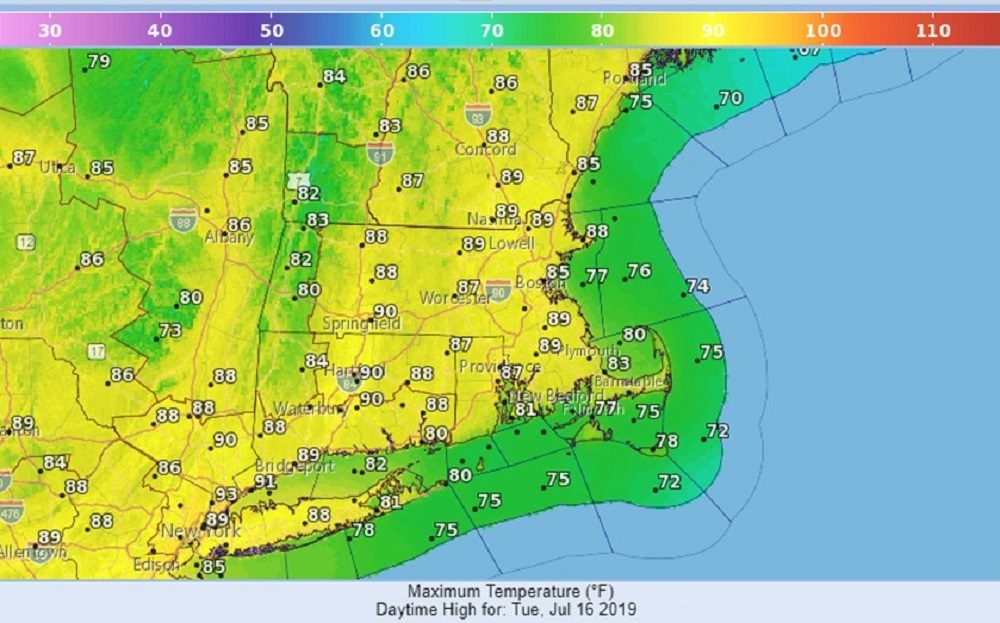 A transition to a hotter, more humid air mass will take place Wednesday. Most towns, even at the coast, will top 90 degrees. The combination of the increased heat and moisture along with an approaching cold front will set the stage for some thunderstorms late Wednesday afternoon and evening.
In fact, there is the potential for some isolated severe weather. If you're at the beaches Wednesday, check back for weather updates.
This front clears the coast by Thursday and puts Boston in a completely different air mass — one that will feature lots of clouds and much cooler temperatures.
This cooler Canadian bubble of air will be very short-lived as it slides away Friday, allowing the heat to blast back in again from the west. Friday, Saturday and Sunday could very well be the three hottest days of the summer, as some towns Saturday approach 100 degrees.
A weak system may trigger some showers and thunderstorms later Monday.
Meteorologist: Dave Goldbaum for Dave Epstein
---
Tuesday: Mostly sunny, very warm. Comfortable humidity. High 87.
Tuesday night: Partly cloudy. Low 73.
Wednesday: Partly sunny. Hot, more humid. High 93. Afternoon and evening showers and thunderstorms.
Thursday: Mostly cloudy. Cooler. Mid-70s.
Friday: Morning clouds then partly sunny and hot in the afternoon. High: low 90s
Saturday: Sunny and hot. High approaching 100.
Sunday: Mostly sunny and hot. Highs mid-90s.