Bill Would Bring Rent Control, Limit Evictions For Seniors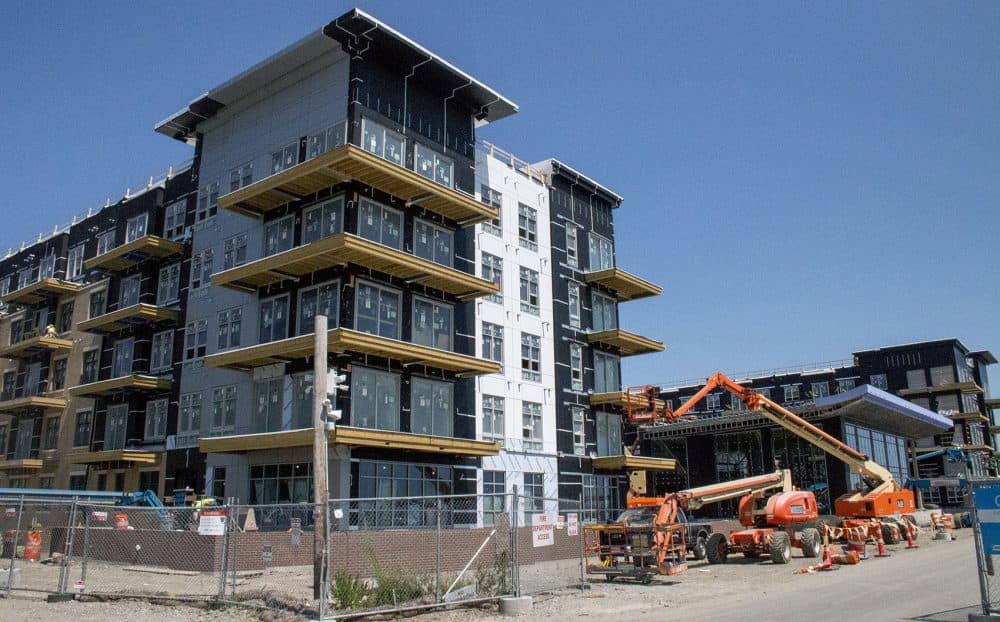 This article is more than 2 years old.
Housing advocates were forced to regroup last year after the failure of a so-called "just cause eviction" ordinance that would have created some protections for tenants in Boston — a measure supported by the City Council, but that failed to gain approval from the state Legislature.
Now, Rep. Adrian Madaro of East Boston and 20 of his fellow Democrats are pushing for a new proposal that would extend protections to seniors age 75 and older.
"We certainly want protections for other renters, but I think this is an important first step to take care of really one of the most vulnerable populations in our community," Madaro said before testifying on Beacon Hill Tuesday.
The House bill would apply only to buildings with six or more units, limiting the ways seniors can be evicted to causes including failure to pay rent. It would also implement rent control — going further than the previous measure by capping rent increases at 5% per year.
The bill is supported by Mayor Marty Walsh, who addressed lawmakers to advocate for a slate of housing legislation, including a separate bill that would guarantee the right to counsel for tenants facing eviction in housing court.
Walsh cited data from Princeton University's Eviction Lab, which reported that in 2016, Massachusetts landlords were represented by counsel in 58% of cases while tenants were represented in just 8%.
According to the lab's research, there were 37,000 eviction attempts in Massachusetts in 2016, resulting in 15,708 evictions.
Asked how he would respond to advocates for landlords, who have fiercely opposed similar measures in the past, Walsh said "they're doing fine."
"We're doing a lot of building in Boston and a lot of properties are being bought," Walsh told reporters after the hearing. "We're asking [landlords] to be sensitive of the fact that there are seniors in there that have lived in the neighborhoods for a long time and they have no place to go."
Representatives for real estate groups did not immediately comment on the legislation.
While the measure is bound to receive pushback, some housing advocates argue the bill doesn't go far enough, particularly because it applies only to people 75 and older. Advocates for the bill contend that it's a plausible first step toward more comprehensive protections for tenants.
The just cause eviction bill remains in the joint judiciary committee, and could face a difficult path given the failure of similar legislation in the past. But sponsors say they think it stands a better chance for one key reason: it targets senior citizens.
"Not only are they one of the most vulnerable populations getting impacted by this," said sponsor Madaro, "but frankly it's tough for [advocates for property owners] to come out hard against a population like seniors."