9 Summer Movie Musts On The Cape And Islands
Summer movie-going doesn't have to mean million dollar budgets with monsters and mayhem. Like theater and dance, independent film follows an almost academic calendar with festivals dominating the fall and spring. And also like theater, summer vacation hotspots can attract savvy moviegoers with top-notch movies and in-person talent.
Look no further than the Cape and Islands for nine film events to keep on your radar for the remainder of summer. Listed here in order of when they start:
Go To Wellfleet's Old-Fashioned Drive-In
51 State Highway, Route 6, Wellfleet
Every Night
Every summer night at twilight, the Wellfleet Drive-In revs up a double feature for car-loads of people. Open since 1957, this drive-in has maintained the vintage charm of an era where seeing a movie outside was a phenomenon in and of itself. They favor kid-friendly titles. (I saw "The Secret Life of Pets 2" there earlier this summer. "The Lion King" and "Toy Story 4" are playing through July 24. Titles for the following week are announced on Thursday.) There's a snack bar, playground, and mini-golf course in case anyone needs further distraction. Think through what will keep you comfortable, seating-wise, temperature-wise and bug-wise. You'll have to keep your car off, and there's no sprawling out on vehicle rooftops (fun as that appears in the movies). Plus, it's cash only for admission.
---
Time Travel To Late '70s NYC With 'Girlfriends'
Martha's Vineyard Film Center, Vineyard Haven
Wednesday, July 24
Between the three venues that make up the Martha's Vineyard Film Center (two are recently restored historic theaters), you can catch blockbusters and overlooked gems like 1978's "Girlfriends." This relatable drama about navigating New York City as a single woman came waaaaay before "Sex And The City" or "Girls." "Girlfriends" also showcases actor Melanie Mayron before her similar turn as an independent-minded photographer in the '80s TV show, "Thirtysomething." Director Claudia Weill will answer questions along with Carol Gilligan, author of the landmark feminist book, "In A Different Voice," and poet Honor Moore. (Talk about a ferry-worthy line up.) If the ferry's booked, delay your trip until the Martha's Vineyard Film Society Doc Week from Aug. 5 to 9, also hosted at the Film Center.
---
Prepare To Be Amazed By 'Runner' Guor Mading Maker
Redfield Auditorium, Woods Hole
Saturday, July 27
Few real life stories contain the kind of jaw-dropping drama that Guor Mading Maker has lived through — and he's only 35. Forced to leave his South Sudanese home and family at age 8 amid a violent civil war, Mading Maker eventually became a Concord, New Hampshire, high school track star. Fast forward through two Olympics and a first trip home in 20 years, "Runner" recaps Mading Maker's gripping life story, already an inspiration to South Sudanese youth and refugees worldwide. "Runner" also marks Bill Gallagher's directorial debut. He grew up in Worcester, attended UMass Amherst, and worked in the Boston nonprofit sector before studying documentary and moving to Spain, where he now lives. Gallagher will be present to answer questions and Mading Maker will appear via Skype. "Runner" screens on opening night of the Woods Hole Film Festival, which is packed with dozens more great choices (see below).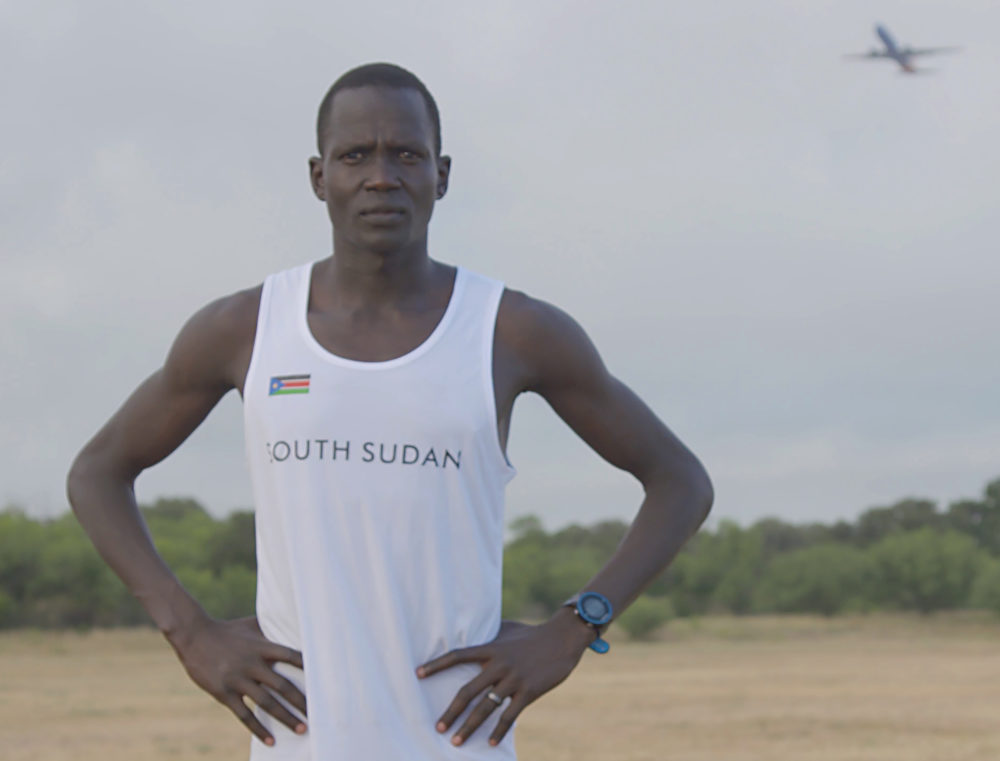 ---
Science Is Still Practiced, Here Are 23 Films To Prove It
Woods Hole Film Festival, Woods Hole
July 27 to Aug. 3
Home to abundant marine science research, Woods Hole also devotes a portion of its annual film festival to the latest science-themed films, with 23 titles this year. The documentary "Cooked: Survival By Zip Code" stands out not just because of the subject matter, where human-made natural disasters and inequities like poverty overlap, but also because of director Judith Helfand's accomplished track record. (She brought her award-winning anti-vinyl siding documentary "Blue Vinyl" to the Brattle in 2002 and, as I recall, handed out little pieces upcycled into key chains.) She'll be present for discussion. This series also includes several films with local ties — Bill Haney's "Jim Allison: Breakthrough," about the titular Nobel Prize-winning cancer researcher, and David Abel's "Lobster War: The Fight Over the World's Richest Fishing Ground" among them.
---
Free 'Jaws' Under The Stars
Smuggler's Beach, South Yarmouth
Wednesday, July 31
Imagine the fish tale you could concoct about catching "Jaws" on a Cape beach. You can, for free, as part of South Yarmouth's outdoor film series. ("Mary Poppins Returns" screens on the beach on Wednesday, Aug. 14. Other films screen "On the Green" in Hyannis on Tuesday nights.) But given the spike in Cape shark sightings and beach closures, the 1975 classic is my pick. "Jaws" inspired Greg Skomal to take up marine science, and now he's arguably Massachusetts' most sought-after shark expert. If he had his way "Jaws" would teach us about more than just great movie scores or cinematography. "Jaws" would also raise awareness about some of the Atlantic's most feared and thus misunderstood creatures.
---
Consider Cape Ann, 'The Other Cape'
Woodman's, Essex
Wednesdays: July 31, Aug. 7, Aug. 14
It has a stunning coastline, handmade salt water taffy, and lobsters in the rough. The "other" cape, Cape Ann, may even be close enough for a staycation that doesn't require crossing a canal. As for movies, for three consecutive Wednesdays starting July 31, Woodman's and Notch Brewing are joining forces to show movies al fresco, lobsters and beer at the ready. First up? "Jaws" on July 31 followed by "Goonies" on Aug. 7 and "Captain Marvel" on Aug. 14.  Keep the adamantly quirky Cape Ann Cinema in downtown Gloucester on your radar, too. There you can lounge on couches and see fringier mainstream fare like the marvelous Emma Thompson in "Late Night" or the car bad-boy biopic, "Framing John DeLorean" (at least through July 25, schedule following is TBA).
---
What About 'The Other Island,' Nantucket?
Dreamland Film & Cultural Center, Nantucket
Wednesday July 31
New Englanders have their island allegiances and when it comes to summer movies, the Vineyard has Nantucket beat. At least at this point in the season. (The star-studded annual Nantucket Film Festival takes place in late June.) But sometimes the movie lover's gotta have a movie and Dreamland is the place to go. The "Film For Thought" series offers unexpected programming that can includes a filmmaker in attendance, as it does for the documentary, "The 5th Dementia" on July 31. In it, persons with significant memory struggles form a band to sing familiar songs as a way to connect to each other, and their inner lives. Another outstanding pick from this series, the Toni Morrison documentary "The Pieces I Am," screens on Aug. 21.
---
Experience A Spike Lee Joint Mystery Night
Martha's Vineyard Performing Arts Center, Oak Bluffs
Saturday, Aug. 10
Early on, the Martha's Vineyard African-American Film Festival (MVAAFF, Aug. 5 to 10) embraced the idea of film festival as holistic experience. Now in its 17th year, the festival of course includes films, parties and post-film discussions — and also bonuses like yoga on the beach. Founders Floyd A.B. Rance and Stephanie Tavares-Rance design the schedule so that no events overlap, making it feasible to attend everything. They describe the fest as a "homecoming meets family reunion meets a conference, kind of, sort of." Opt for any shorts package — MVAAFF helps qualify short films for the Academy Awards and hosts an HBO short film competition. Or close out the festival with Spike Lee for his personally curated batch of music, films, and other surprises.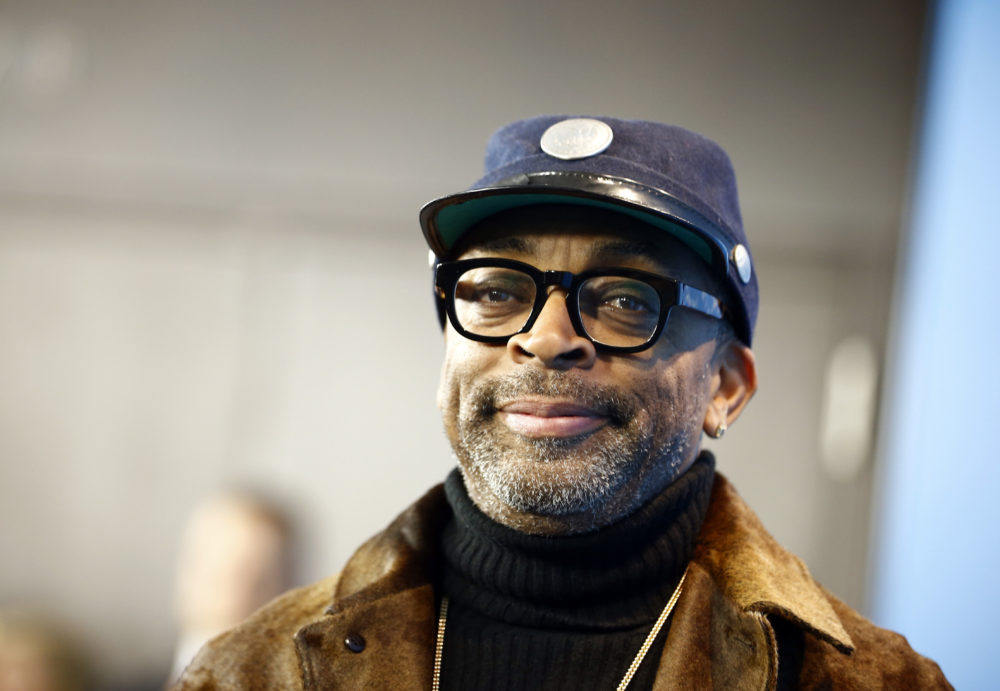 ---
'Ask Dr. Ruth' Outlandish Questions IRL
Martha's Vineyard Performing Arts Center, Oak Bluffs
Saturday, Aug. 31
The Martha's Vineyard Film Festival's Summer Series strikes a balance between of provocative, entertaining, and political films — often with impressive speakers. Just a few of this season's guests include Parkland shooting survivors with the documentary "After Parkland" and Black Lives Matter co-founder Patrisse Cullors with the documentary "Bedlam." Wednesday nights are for kids with short films under a circus tent. Sometimes MVFF takes a break from film: A new discussion series called "Inwards" delves into weighty topics like joy and power. I suggest seeing the documentary "Ask Dr. Ruth" on Aug. 31 with the iconoclastic sex therapist there in person to answer questions. This biographical doc shows the hardship she endured before becoming her famous self, explaining why your racy or mundane questions will not catch this powerhouse of anti-shame off guard. Regardless of the event, you can't beat this series' pastoral setting or welcoming vibe.