Lilith The Band Takes Pop Music Seriously
When Hannah Liuzzo and Kelsey Francis arrive at Brighton Bodega, they're ready to talk about their band, Lilith, and the story behind its long-awaited debut album, "Safer Off." But there are other pressing musical matters at hand: namely, that Liuzzo went to Carly Rae Jepsen's show at the House of Blues the night before, and she's not quite over it yet. She shows up wearing the t-shirt. And if you see her wearing it, she wants you to know: she's wearing it unironically.
Later on, she clarifies: "I think people think loving Carly Rae Jepsen comes from a place of irony, when really it's just really well-composed pop music that if you were to break it down and analyze it, is very clever. That's why so many people like it. It's almost primal."
And Liuzzo has spent some serious time breaking it down: Jepsen's use of counterpoint, the relationship of the basslines to the melody, how it incites a sense of direction and deception, the way it all culminates perfectly at the end of "When I Needed You."
She describes her attention to it as "dorky," but also stands by the idea that the music theory behind pop music is more complex than it gets credit for. That's the mentality that all of Lilith's music comes from: as co-bandleaders, Liuzzo and Francis are united by a background in extensive classical training, and while Lilith is far from the orchestral world they spent years in, they ingrain its same sense of meticulousness into every aspect of the band.
That's a part of the reason why it's taken the band so long to release their debut, which comes out August 9th on Take This To Heart Records. Lilith has technically been a band since 2014, but this whole time, they've been working on finding a way to release an album that meets their own high standards — and getting comfortable with those standards is ultimately what "Safer Off" is about, though the band itself didn't realize that until the album was competed.
The sound is deceptive: it sounds sweet but turns sour. Liuzzo and Francis' harmonies meander against fuzzy guitars, but over the course of the album, their choruses gradually build in defiance. Album openers "Decency" and "Vacation" find Liuzzo grapple with frustration and feeling overextended in relationships. By the final track, "C.O.Y.F.", they hit a point of resolve: "You want to buy a dog and own it, save it from the pound, then leave it home for days/ you're getting all its hopes up, but never come around." Sometimes the imbalance of power in a relationship isn't an accident.
While "Safer Off" isn't necessarily a breakup record, it advocates for looking around your life and asking who or what needs to be dumped. It emphasizes the difference between an unrequited feeling and a relationship that isn't fully reciprocal; neither is fun, but the latter can be sneakier.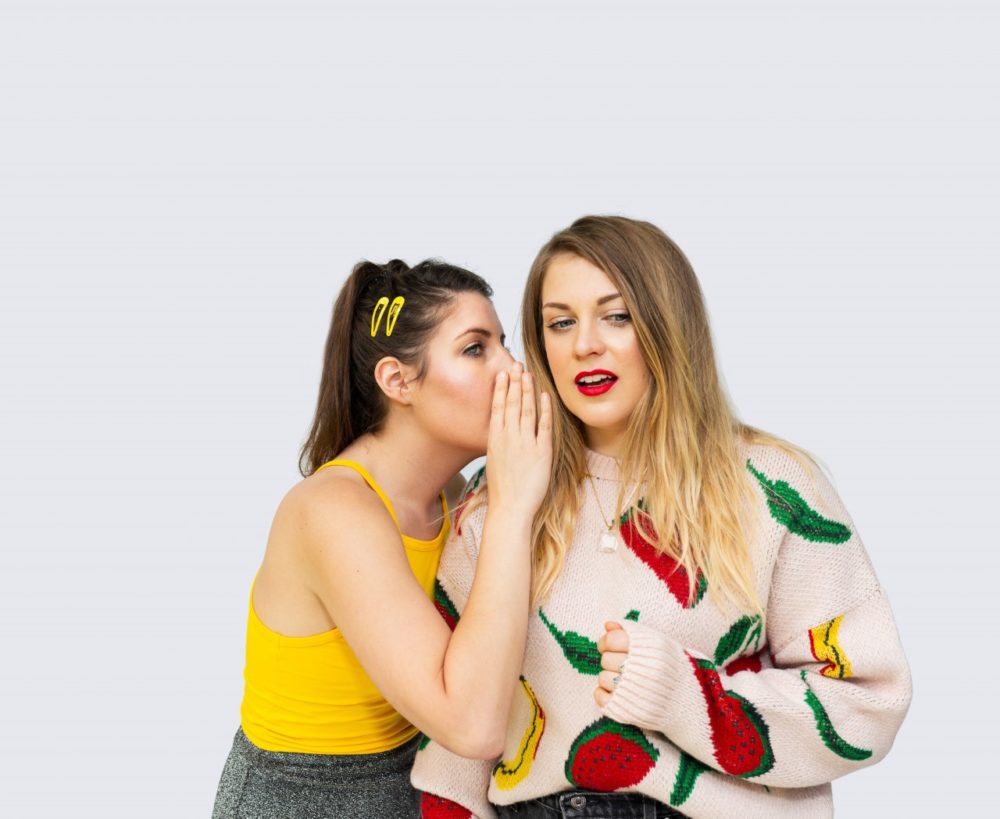 According to Francis, recognizing that you can raise your standards can be elusive. "The way I was raised, you work hard — you work hard! — and things happen to you and you keep a straight face, and that's admirable when you have to do that to get by. You have to, I get that. But it's hard to deconstruct that and move forward in a world where you don't need to live that way. You don't need to live like you're surviving. You can flourish."
But as the band got started in Boston and began working toward the record, they realized that their idea of "flourishing" looked different from their surroundings.
Today's Lilith lineup is technically a foursome: Liuzzo and Francis act as bandleaders, both singing, playing guitar and bass respectively, with Gabriel Panadero on an additional guitar and Adam Demirjian on drums. Those who know the band might see it as a part of the city's indie scene, but their musical connection goes further back than that: Liuzzo, Francis, and Demirjian met as middle-schoolers in an intensive sleep-away band camp program, and that classical training is still ingrained in their approach to pop.
According to Liuzzo, that classical training is ingrained in them. "I feel like all feelings of rawness and bashfulness are beat out of you in your musical upbringing, just from classical music. So the moment you enter stage, you're like 'I am a character and I am here to present the character.' "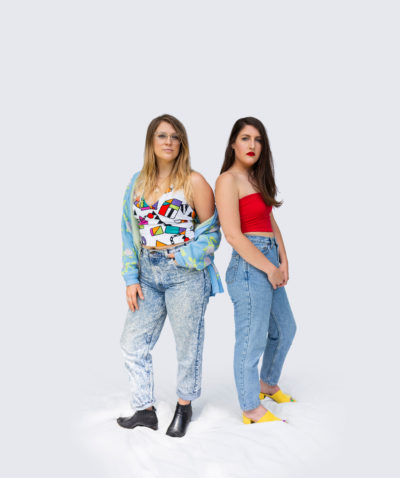 But a certain degree of rawness was critical to creating "Safer Off," and reaching that realization took time. Liuzzo had started Lilith as a song-arranging project back in 2014, when she was living in New Hampshire after college, but upon moving to Boston she started going to more indie rock and DIY shows, which often worked from less formalized musical priorities. Rather than perfection, artists tended to focus on performance and expression. After years of auditions, juried performances, and highly regimented practices, the difference was eye-opening.
It didn't immediately resonate, but as time went on, she developed a new appreciation for the performances themselves. "It was pretty isolating at first," she says. "Eventually, being more open and being more curious and actually [performing] myself, I found so much value in it and it just completely reframed the way I was absorbing live music. It was freeing."
But though the guitars and catchy hooks might deceive listeners, Liuzzo says that much of Lilith's sound still pulls from their orchestral background, which they fully embraced while working on Safer Off.
A theoretical understanding of harmony guides all of their songs, and tracks build the same way that an orchestra swells, weaving more parts together rather than playing louder. To some degree, that orchestral mindset was responsible for the long lead-up to the album's release: ingrained ideals made it time-consuming to find the right producer, arrange the songs, and produce the album to sound exactly like what they had in mind.
The process was all-consuming at times, but as it went on, it led Liuzzo and Francis to reassess their priorities and reconsider the ways they'd been spending their time outside the band. Complete dedication to the project made it harder to overlook the ways that they'd been overextending themselves in friendships and relationships that weren't fully reciprocal, and the recording process led to them realizing how draining that was.
"I was like, okay, the only way I can make this record is if I'm surrounded by people who give a sh-t and are caring," says Luizzo.
The record became a healthy kind of breaking point: it mattered too much to compromise their standards, and offered a sort of ultimatum to the habits and relationships that were draining their energy. "You can't talk yourself out of the evidence that you've already presented to yourself," says Francis. "I think that's a beautiful thing about being an artist or being a songwriter or being a writer in general. You can't hide it from yourself if you put it out there."