Listen To Oompa Go To Therapy On Her New Track, 'By You'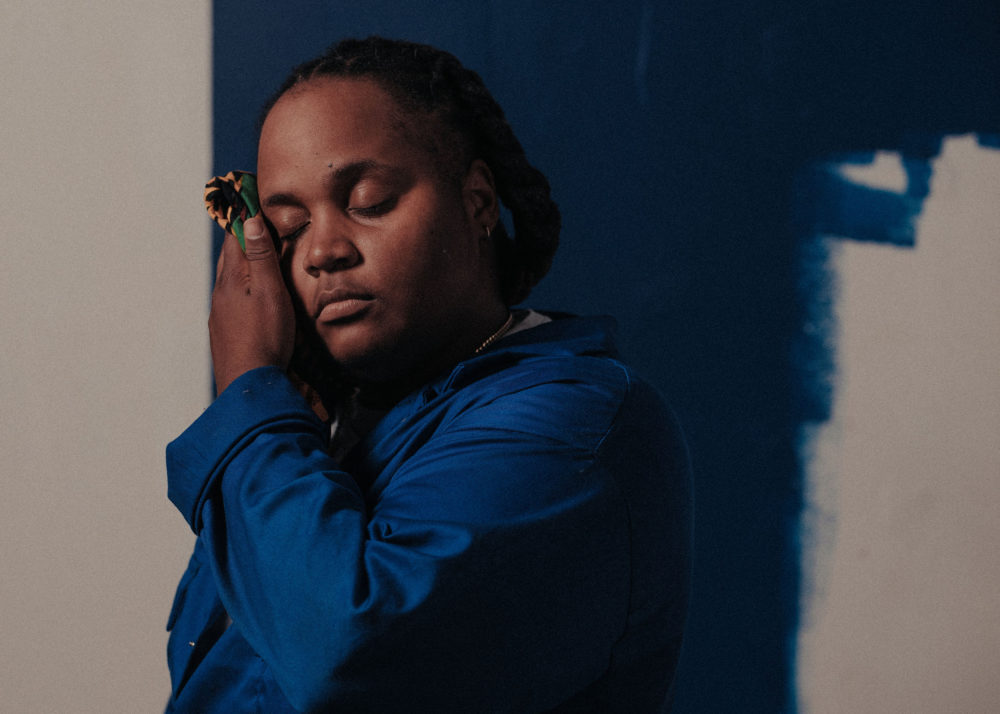 This article is more than 3 years old.
This is an exclusive song premiere, part of The ARTery's effort to highlight ascending New England musicians.
---
---
Has a therapist ever leveled an observation at you that shook you to your core? Asked a question so pointed and incisive, it stops you in your tracks?
That's the moment Oompa drops us into at the outset of "By You," the second single off her upcoming sophomore album "Cleo," which drops Aug. 10. "My therapist asked me why I care so much/ Why I wear so much/ Of other people's problems," she raps, voice low and urgent, over a yearning guitar lick. Soon, she's wondering why she spends all her money on booze, weed and women. "I'm addicted to love, too," she adds.
Oompa is something of a fixture in Boston, thanks to her well-received 2016 debut "November 3rd." "November 3rd" was lyrics-focused, with gospel-infused beats that evoked the sepia-toned boom-bap production of the '90s. "By You" feels like a throwback, too, but the sound is more stripped down, with a guitar part that swims, pleasingly, somewhere between "While My Guitar Gently Weeps" and the Red Hot Chili Peppers.
"By You" was inspired by exactly what it sounds like — a visit to a therapist, at the behest of Oompa's then-partner. "The relationship ended shortly after that," she says. "I was mostly thinking about why it is that my relationships always take on the same shapes and the same patterns and kind of end the same way. … And what it is that I'm either avoiding or trying to fill with people and/or substances."
On "By You," which Oompa produced with local beatmaker The Arcitype, the rapper's wordplay is intricate and quick, a virtuosic patter that ripples across that spare, mesmeric riff. Boston singer-songwriter Anjimile plays the guitar part and sings the hook, a liquid refrain: "I just wanna be loved, wanna be loved/ Like you … I just wanna be loved/ By you." The singer then launches into an aching verse of their own that mimics the dense cadences of Oompa's bars: "I just want to be divine/ But I can't make up my soul or my body or my mind."
The hook is deceptively straightforward — who doesn't want to be loved? But as it repeats, mantra-like, the words deepen. "I just want to be loved:" Long after Oompa lets loose her elaborate last rhyme, that simple phrase lingers.
---
Oompa celebrates the release of "Cleo" on Aug. 10 at The Sinclair in Cambridge.
Note: The audio for The ARTery's music premieres comes down after the track is released. You could still listen to the track via the streaming service embed above.
This article was originally published on July 24, 2019.