Listen To The Premiere Of Billy Dean Thomas' '2 The World,' A Beat-Driven Celebration Of Making It Through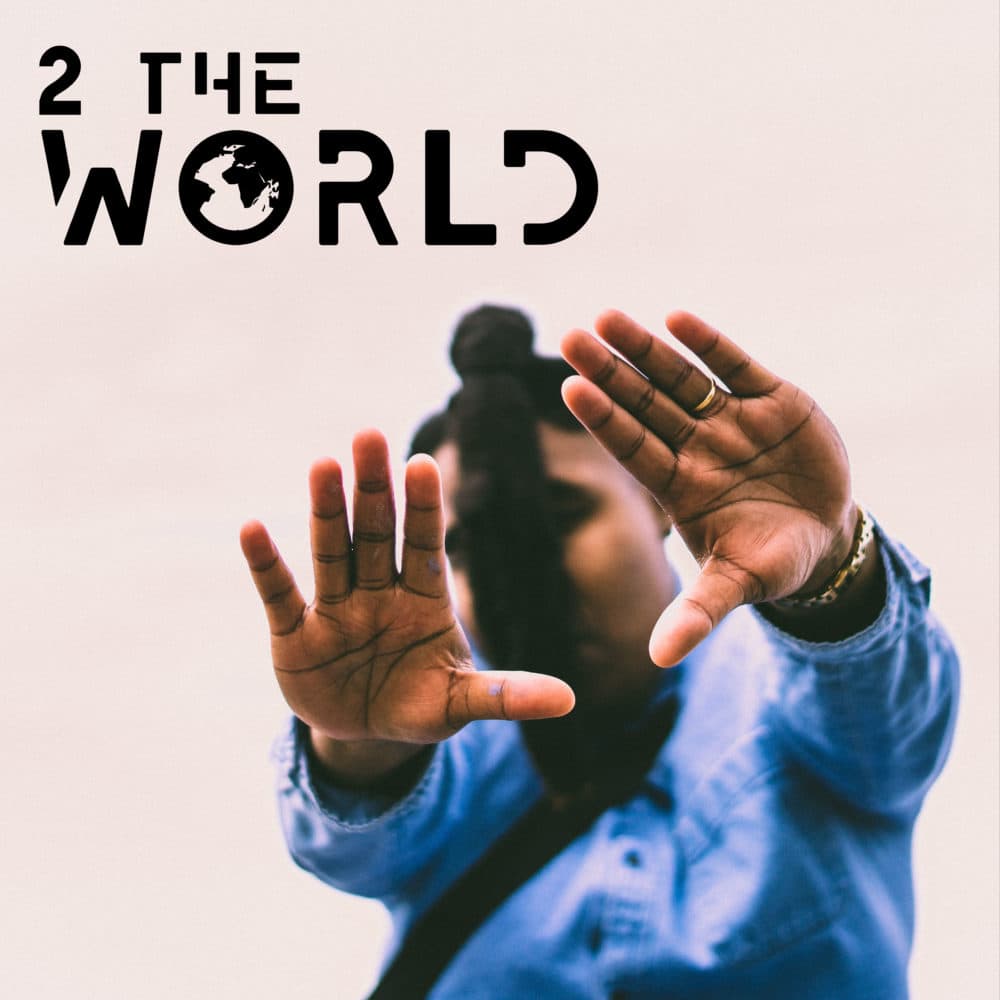 This article is more than 3 years old.
This is an exclusive song premiere, part of The ARTery's effort to highlight ascending New England musicians.
---
---
"Tina TurnUp" opens with a deep, U.K. garage-inspired beat. It reflects on surfacing from past challenges with lyrics like "mix talent with a little bit of trauma" and "sick and tired of feeling like an impostor." The mood shifts to pure party in "To the World," which asserts itself with intention and pride.
Boston-based hip-hop artist Billy Dean Thomas' new double-single, collectively titled "2 The World," marks a dramatic shift from their 2018 EP "Rocky Barboa," a calculated collection of six songs written from a place of melancholy angst. If "Rocky Barboa" was the storm, then "2 The World" is the clearing, rebuilding and celebration that follows. The first track focuses on recognition and emergence; the second is about coming into your own and being loud and proud. It makes a strong statement of self-worth, elevated by Thomas' commanding rapping.
" 'Rocky Barboa' was definitely the struggle, the fight, being in the ring... I really wanted this to be a manifestation of joy, of rage, or just some sort of a positive expression on how terrible I felt," Thomas said. "When you go through something really awful, you might go to the club because that's something that's gonna bring you out of that." After moving around and couch-surfing, Thomas has found a home in Boston — the assurance in "2 The World" reflects this newfound stability and community support for Thomas. "It's definitely been a great place for artistic development and people really believing in my work, which I haven't experienced to this degree before."
For these tracks, they joined forces with producer and artist Rilla Force to fuse an infectious, dance-driven sound, laying the foundation for a new album.
Thomas' music draws from a lot of different influences — Biggie Smalls, Busta Rhymes, trap, heavy metal, rock, electronic music, and anything with a heavy bass line and prominent drums. (Drumming is the first thing Thomas did as a musician.) "There's a lot of crossover between the energy of my music being very punk sort of influenced and it really is just a mix of so many different styles and it also changes, depending on where I am in my life at that time or what music I've listened to or grown to love."
Though Thomas melds instrumentation from different genres, the lyrics are very much rooted in hip-hop. "To the World" boasts lyrics like, "The beat so bouncy like big tits/ want more plaque plastic and gold prints/ I want more more freedom and road trips/ and more commas/ banks accounts and less drama."
"My lyrics will always be a testament to the hip-hop of who I am as an artist, my community growing up in Harlem and the Bronx... I can't escape from the influence hip-hop has had in my life and my music."
For "To the World," Thomas orders, "Everybody grab a passport." Thomas wants to take their music everywhere. "If I can't physically go there, I want the music to go there." "To the World" brings to mind an adventure about to begin, like a superhero on a mission.
The double-single "2 The World" is about self-discovery — it asserts dominance and rightfully brags about being great. This is high energy. The palpable triumph is enhanced by Rilla Force's RNBDM-style that merges electronic music and R&B. Thomas started working with the artist about two years ago. "He really has the ability to mix and make his sounds so potent and also just very different... He knows exactly what my voice needs to really shine on a track, from the effects that it needs, pitch, tempo."
Thomas said they decided on a double-single, with the help of Rilla Force, because the tracks complement one another. Together, they capture that moment of going out to dance.
As for what's next, Thomas — who was recently named one of The ARTery 25 — has quit their job to dedicate more time to their art. They are working on a full-length album with Rilla Force. And for this album, they're trying to follow their intuition and focus on having fun.
---
Note: The audio for The ARTery's music premieres comes down after the track is released. You could still listen to the track via the streaming service embed above.