Today's Weather: Uncomfortable Humidity, Possible Thunderstorms
Humidity returned yesterday and it is going to stay with us for the next couple of days. Dew points have risen well into the 60s, with a few 70s showing up. This level of humidity is uncomfortable, and when you add in temperatures in the 80s, it makes it difficult to work or enjoy outdoor activities.
Along with all this humidity, there's are unsettled patterns as well. I'm introducing the chance of showers and thunderstorms today and tomorrow, as well as for the overnight hours. The highest risk of these storms around Greater Boston will be Wednesday night, with western areas under the threat earlier.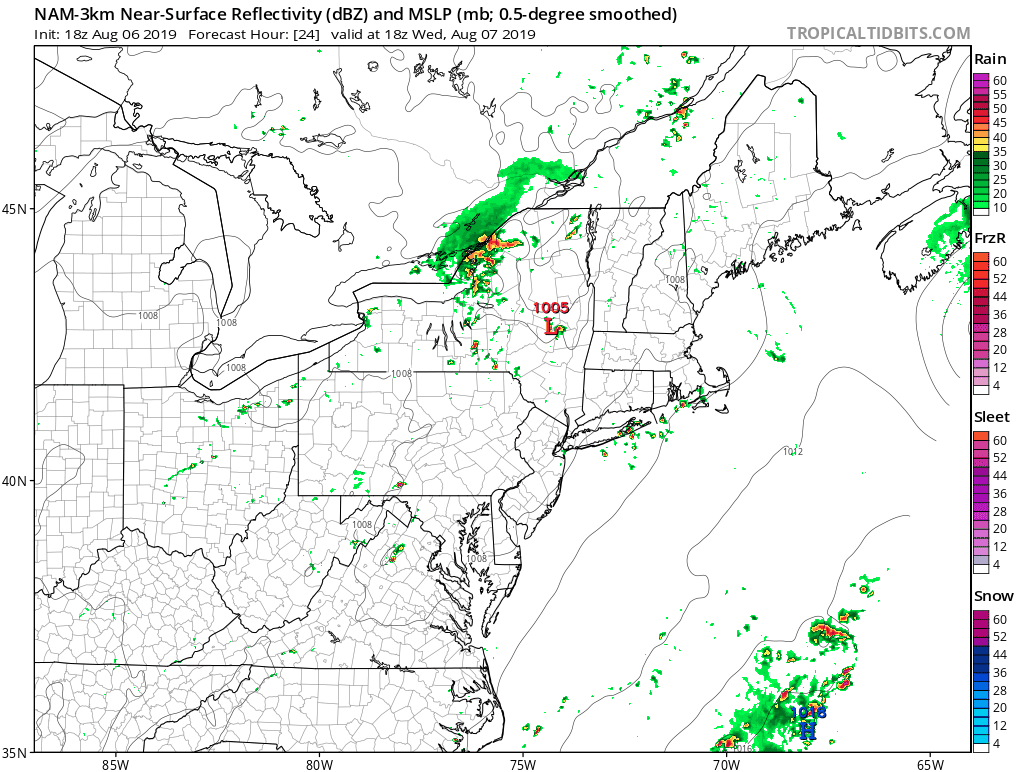 There's some instability in the atmosphere for severe weather, so there is the possibility that we could see some isolated storms reach that level.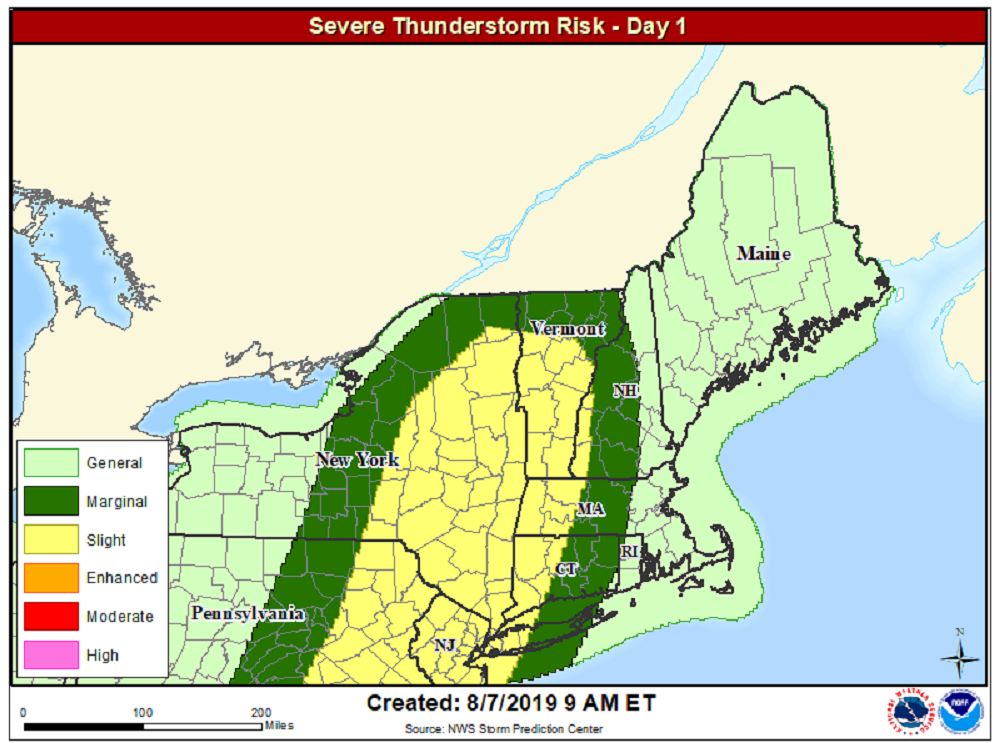 I don't expect any shower activity for the morning hours, but during the afternoon, a few scattered thunderstorms will develop. The storms will not be moving very quickly, so it could produce some scattered street flooding.
Thursday night, the storms march through the area and then end early Thursday. There's enough wind shear that there's a nonzero chance of a small tornado, so we'll have to watch the radars very closely Wednesday evening.
Thursday morning brings a gap in the action before there's an additional chance for a few showers and storms with a cold front Thursday afternoon and evening again.
If there is any humidity left over Friday, it will quickly be pushed out to sea for a much drier and breezy day. That should set us up for a nice weekend. There's a slight chance of a small shower over northern New England Saturday afternoon; otherwise, it will be dry.
Temperatures will be comfortable in the low to mid-80s. The next chance of any showers comes sometime around Tuesday.
You can follow my updates here and on Twitter @growingwisdom.
____
Wednesday: Humid with sunshine and some clouds. A shower or storm in a few towns. Mostly afternoon/night. Highs within a few degrees of 83. Cooler Cape.
Wednesday night: Mild and muggy. A few showers and storm. Lows 66-73.
Thursday: Humid, scattered showers and storms, mainly in the afternoon. Some sun. Highs in the mid-80s.
Friday: Early clouds, then sunshine. Warm and turning dry. Highs 80-86.
Saturday: Sunshine and some clouds. Highs in the upper 70s.
Sunday: Continued summer pattern. Highs within a few degrees of 80.