Today's Weather: A Beautiful Monday To Start The Week
What a great weekend of weather with plenty of sunshine, warm temperatures and comfortable levels of humidity. Does it get any better?
This week we have one fairly unsettled day. That is going to be Tuesday, but before we get there we will enjoy one more very warm day. Today is sunny and temperatures will reach into the 80s. Humidity levels will continue to be comfortable — so although it will be warmer than the past couple of days, it won't feel too hot.
We continue to lose daylight and the sun angle is also lower, so even warm temperatures are easier to take.
There's going to be a surge of warmer and more humid air Tuesday, along with increasing clouds and a developing period of showers. Some of these showers could contain heavier downpours, especially Tuesday night, and we can't rule out thunder, either.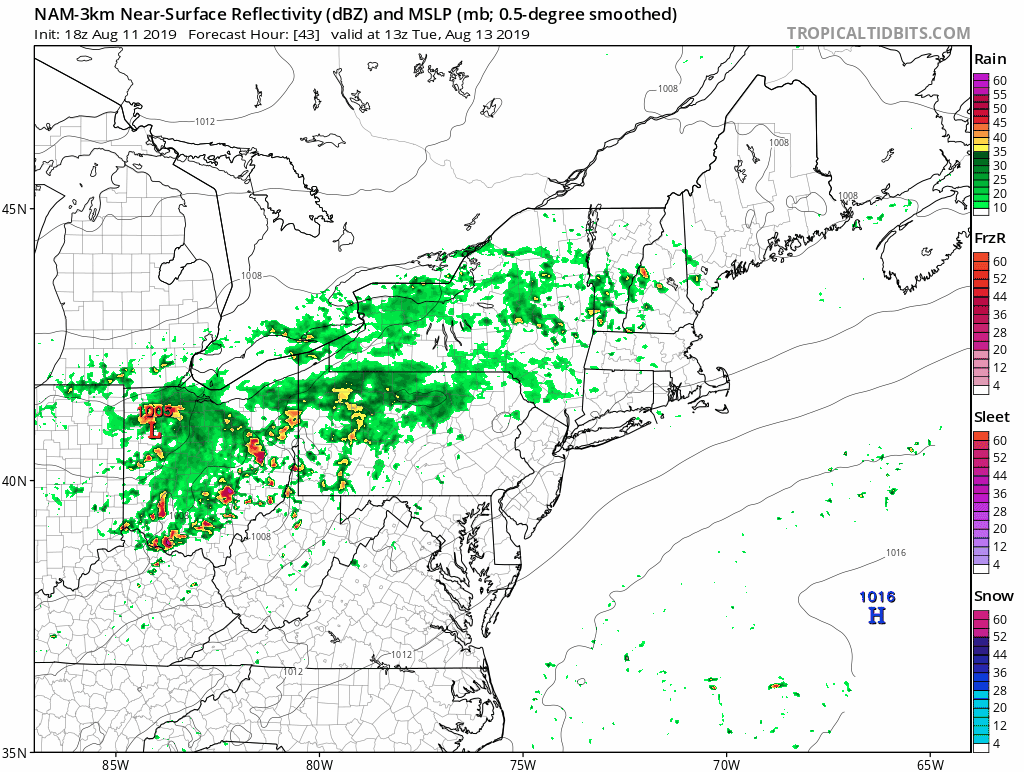 During the middle and latter half of the week, we will be in what is called a zonal flow. This keeps temperatures seasonable but also allows little impulses in the atmosphere to perhaps bring a few clouds or a quick shower.
Right now, it appears that the weekend is looking fabulous with plenty of sunshine and seasonably warm temperatures, along with comfortable levels of humidity.
You can follow my updates here and on Twitter @growingwisdom.
---
Monday: More warm weather with sunshine. Low humidity. Highs 82-87.
Monday night: Muggier as the night progresses. Lows 65-70.
Tuesday: Warm and humid. Developing showers. Highs around 80.
Wednesday: Less humid, sun and clouds. May shower early. Highs 75-80.
Thursday: Partly sunny. May shower. Highs in the mid to upper 70s.
Friday: Sunshine blended with clouds. Highs 75-80.
Saturday: Sunshine and some clouds. Highs in the upper 70s.
Sunday: Continued summer pattern. Highs within a few degrees of 80.