Massachusetts Has The Speediest Marathoners, Study Says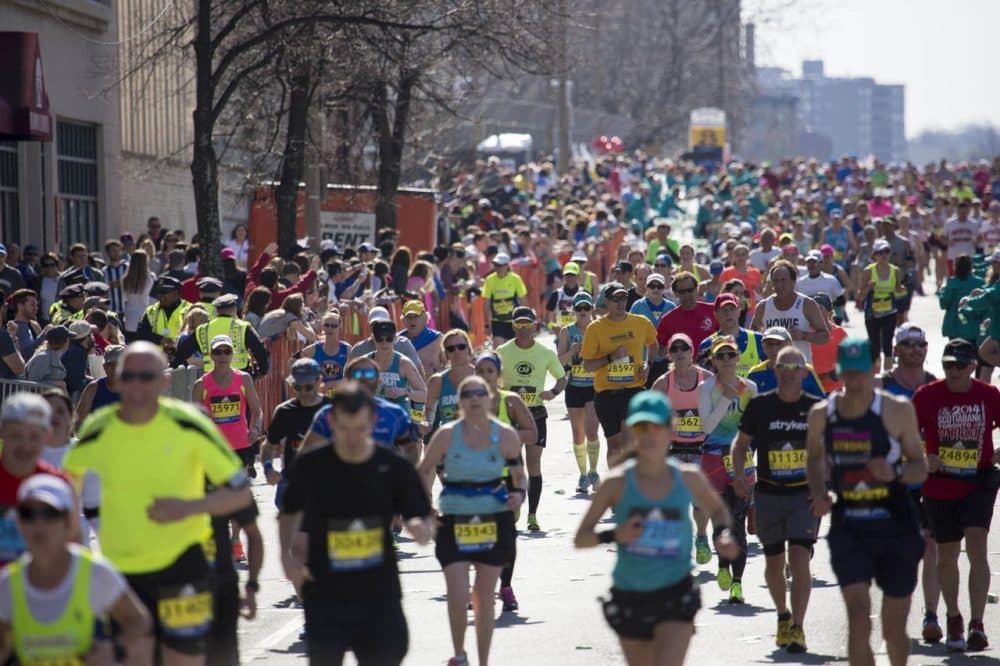 This article is more than 1 year old.
When it comes to marathons, it's hard to top Massachusetts. It's home to the Boston Marathon, arguably the world's most famous 26.2-mile race.
Now, a new study claims the state's marathoners are the fastest in the country.
The study was completed by a Danish research team from RunRepeat. Billed as the largest survey of race results in history and conducted in collaboration with the International Association Of Athletics Federations, its conclusions are based on data from more than 107 million race results from 1986 to 2019.
Massachusetts runners have an average marathon time of 4 hours, 4 minutes, 20 seconds, according to the study. That's nearly 14 minutes quicker than the second fastest state, Washington, which has an average of 4:18:09. Indiana ranks third at 4:18:57. For comparison, the report says Alaska (5:30) Florida (5:33) and Hawaii (6:16) are the three slowest states overall.
The average marathon time for Massachusetts women is 4:15:01, which is faster than the average time for men in more than 30 states. Massachusetts men average 3:54:31 for the marathon, according to the new study. Again, that's a big jump in time over runner-up Washington, whose men average 4:05:56.
The report is based on residency. If a runner from Massachusetts runs the New York Marathon, the result is attributed to Massachusetts.
The study doesn't explain why Massachusetts runners are faster than the rest of the country, but Danny McLoughlin of RunRepeat has a theory.
"I think that the goal of the Boston Marathon qualifying time acts as an inspiration to the people of Massachusetts," he said. "To have such a prestigious marathon in your own state that you have to reach a certain level to qualify for can act as a target for a lot of local runners and push them to a level they would not have achieved otherwise without this target hanging over them."
New Mexico ranks 44th overall in the study but its runners are getting faster. They shaved more than 27 minutes off their average marathon times over the last decade. It's one of 12 states where average times have improved over the last decade. The rest have slowed down.
New York leads the way when it comes to marathon participation, accounting for  close to 14% of all American marathoners. Massachusetts is fifth at just under 6%. Overall, participation in marathons in the U.S. peaked in 2014, with 545,390 people running 26.2 miles races.
While the overall number of marathoners has declined in the last five years, the number of women running marathons has been on the rise, according to the study. In Florida and Illinois, the two states that have the most female marathoners, there are actually more women running the distance than men.
Runners from all 50 states participate in the Boston Marathon every year, where these finish times have a practical application. Marathon organizers have tightened general qualifying standards by 5 minutes across the board for the 2020 race. A 40-year-old man now has to run 3:10 to qualify. A 40-year-old woman has to run 3:40.
Over the last few years, just having a qualifying time isn't good enough to get into the iconic race, which has a cap on participants. According to Runner's World, more than 7,000 qualified runners were not accepted into this year's race. You had to be nearly 5 minutes faster than your age and gender qualifying time to get a coveted bib.
Registration for the 2020 Boston Marathon begins Sept. 9. And yes, the runners with the fastest qualifying times get to sign up first.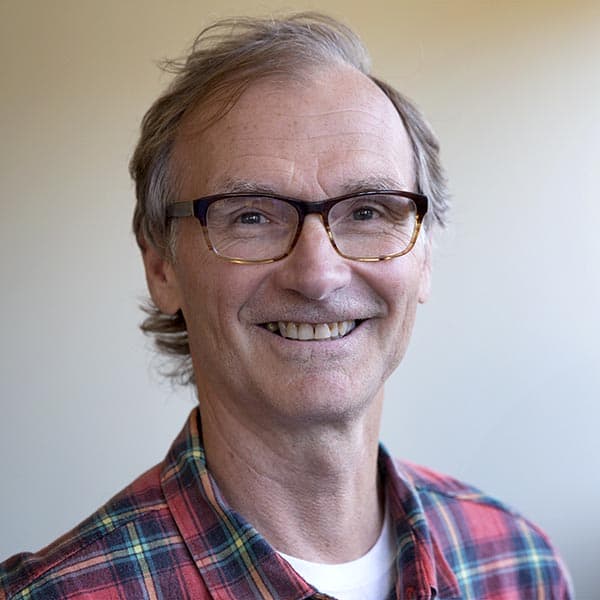 Alex Ashlock Producer, Here & Now
Alex Ashlock has been a producer for Here & Now since 2005. He started his WBUR career as senior producer of Morning Edition in 1998.