Discrimination Undercuts 'Choice' In Housing Choice Voucher Program, Boston Fed Study Finds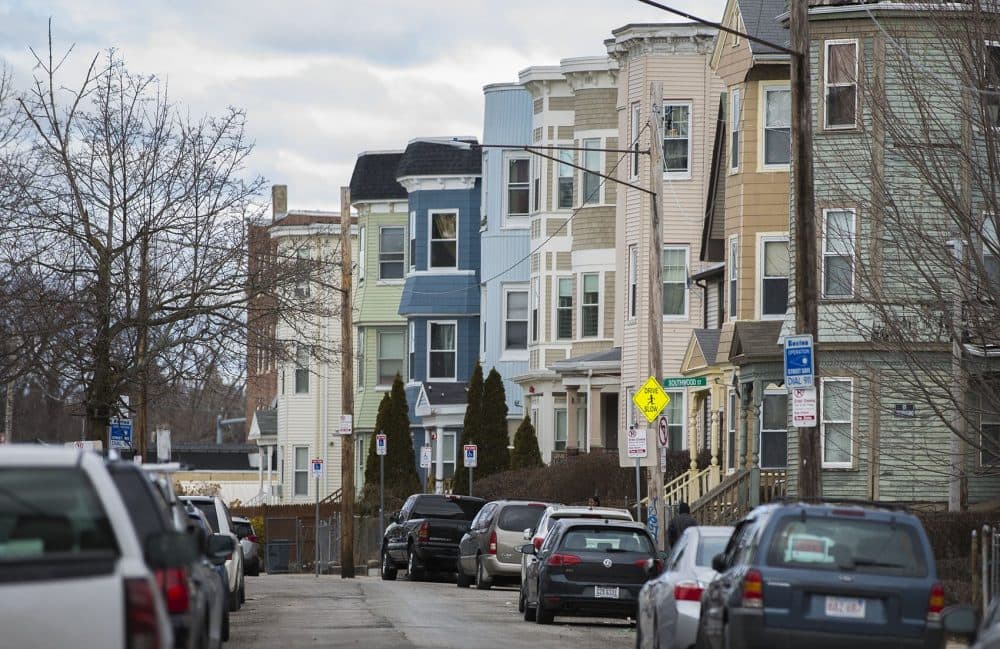 This article is more than 3 years old.
Many Boston-area families who receive federal housing assistance face discrimination when hunting for an apartment, and that could limit where those families choose to live, according to a recent study by the Federal Reserve Bank of Boston.
For the study, researchers interviewed 128 families about their experience looking for an apartment with a Housing Choice voucher (also known as a Section 8 voucher) within the past three years. They found that voucher holders who were black encountered greater obstacles in their housing searches than voucher holders of other races.
Black apartment seekers surveyed for the study had a significantly harder time getting landlords to take their vouchers. While 80% of black respondents reported encountering landlords who would not accept vouchers, only 57% of non-black respondents said they experienced the same problem.
Discrimination also seemed to play a role when voucher holders attempted to set up apartment viewings. When black apartment seekers called a property owner about a listing, it resulted in a viewing 66% of the time, compared with 81% on average for other racial groups, researchers said. The survey found that white voucher holders had the greatest success with calls to property owners and viewing units.

The Housing Choice Voucher Program is a federal program for low-income families that allows recipients to find a property and use their voucher to pay for a portion of the rent. But discrimination takes much of the "choice" out of the program, said Erin Graves, a senior policy analyst at the Boston Fed and a co-author of the study.
"Accessing opportunity sometimes requires that people move across communities," Graves said. "So reducing those barriers is something that everybody in the region needs to be committed to."
The report found that black families "used more search strategies and sought out more apartments, but they had less success and experienced more discrimination during the search process, especially in 'higher opportunity areas.' "
The study's authors define "higher opportunity areas" as neighborhoods that "positively influence residents' health and social and economic well-being" because of their demographic and economic diversity, as well as their proximity to resources such as good schools and health care.
Discrimination, whether based on race or on voucher status, may explain why the vast majority of Boston-area families who rely on vouchers end up living in so-called "lower-opportunity neighborhoods," the report's authors said.
The Boston Housing Authority (BHA) is one of the agencies that administers the Housing Choice Voucher Program in the Boston area. A 2016 study showed that 76% of BHA voucher recipients lived in lower-opportunity neighborhoods, while 12% lived in "high" or "very high" opportunity areas.
To give voucher holders more options, the BHA recently announced an increase in the value of voucher payments for certain areas of the city. The agency also said it plans to pilot a program that will provide about 200 voucher holders access to a website to search for available rentals. Participants will also receive some training on their rights under the Fair Housing Act and other laws.
The authors of the Boston Fed study suggest that housing regulators can discourage discrimination by conducting more audits of landlords (in accordance with a 2015 Affirmatively Furthering Fair Housing rule).
In addition, they recommend that the BHA help expand options for voucher holders by doing outreach with landlords in "higher-opportunity neighborhoods," and encouraging voucher holders to consider housing outside their immediate neighborhood.
"In this way, it doesn't just take a village … it takes many villages, all acting on a commitment to reduce inequality and improve people's lives," Graves said.
This article was originally published on August 14, 2019.