This Performance Reclaims The Myth Of Medusa After #MeToo
This article is more than 3 years old.
Western culture has an enduring fascination for Greek mythology. Even if you are not a mythology enthusiast, you probably have a basic idea or vague image of the various gods and figures. Fearsome monster-woman with snakes for hair? Medusa.
The Medusa we know was raped by Poseidon in the goddess Athena's temple. Athena then punished her for desecrating her sacred space by cursing Medusa with a head full of snakes and a gaze that turns men to stone. Then, a heroic Perseus severed the serpent-headed Medusa, turning her into a trophy.
But, what if Medusa's story didn't go exactly as we've been told? What if the real story had been buried under patriarchal values of male heroism and competition? A woman silenced and demonized after being sexually assaulted — that sounds all too familiar.

Gloucester-based writer and musician Brian King asked his good friend, Timotha Doane, "Do you think Athena would have really punished Medusa for being raped?" Timotha, a poet and priestess, responded, "I think she was giving her a new role." That thought turned into the first scene of King's audio-visual play "MEDUSA: Reclaiming the Myth."
Medusa's image is stamped on our collective imagination through artistic interpretations of her as an angry and ugly monstrosity like Caravaggio's esteemed 16th century depiction or a seductive femme fatale — think Uma Thurman in the film "Percy Jackson and the Olympians: The Lightning Thief." King takes what was once a narrative that robbed Medusa of her agency, praised a prototypical hero, and pitted Medusa and Athena against each other, and redefines it.
"MEDUSA: Reclaiming the Myth," which has its third and final performance of the summer on Aug. 22 at the Museum of Science Planetarium, takes a more compassionate look at Medusa, a woman whose life is shaken by sexual assault. This animated audio play with a live soundtrack by the band What Time Is It, Mr. Fox? bears witness to both the exhaustion and quiet rage of Medusa and the goddess Athena.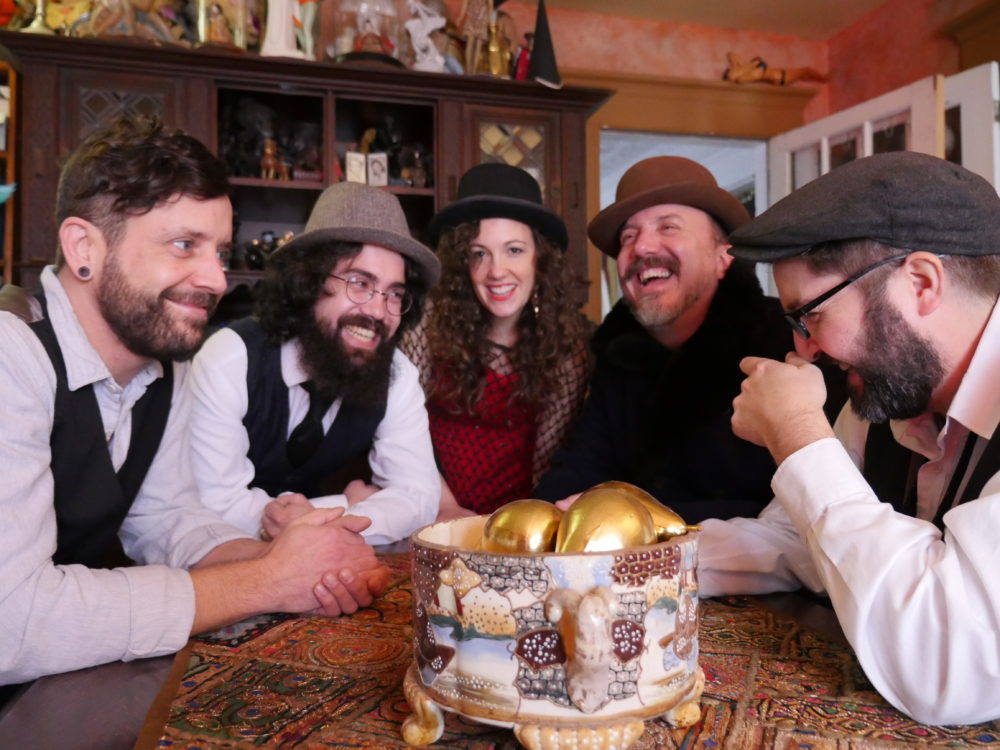 King says that, growing up queer and often taunted for his femininity, he was drawn to strong, complex female characters — whether it was The Wicked Witch of the West or Wonder Woman. The beginnings of his Medusa script sat on the shelf until the 2016 presidential election. "I was sparked by the kind of vitriol being aimed a woman running for president. I also saw a lot of parallels with the #MeToo movement. It sparked me to go deeper with the Medusa myth and see what came up," says King.
Featuring more than 15 voice actors, King's script marries contemporary language with mythological poetics, honoring Medusa's suppressed story of survival and journey to self-love.
King also redefines Athena's role. The goddess is met with the conflict of being a bystander to assault or enacting significant change. "When I think about Athena, I think about eons of being in a man's world," says actor, writer and activist Laura Crook who voices Athena. Crook's Athena is cool-headed and patient amongst the childish and misogynist gods.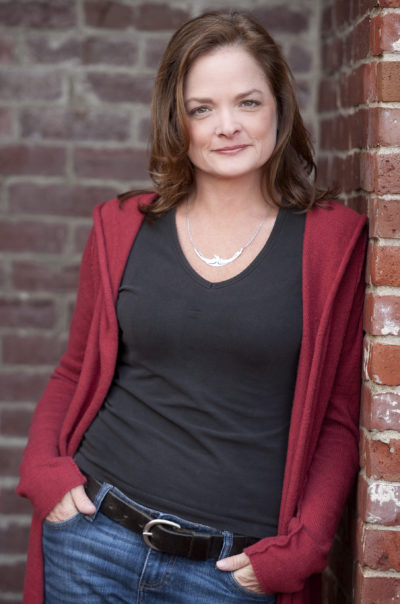 Crook told me that she has come into her own power by speaking the truth. As a survivor of sexual assault, Crook says that "empowerment really comes from holding space. It's a huge factor in the equation of how we move forward as a society — that we bear witness and listen."
The show asks us to do just that: listen. We overhear many scenes like the predatorial encounter between Poseidon and Medusa and the attack itself rather than see them on screen. Medusa says, "I do not desire fame. I desire freedom," a line that speaks to generations of people who have spoken their truth openly in pursuit of justice and liberation.
Silhouette figures and etched glyphics leave room for the imagination to fill in the blanks. The animation by Ruth Lingford and Norah Solorzano is simple yet symbolic. "There's a roughness to it that's human. Humans made it. You can see the fingerprints on it," says Crook. Solorzano molded clay to create the towering columns of Athena's temple, lending an ancient and ghostly quality to the scenes as whispers of conversations echo through the planetarium.
The planetarium's dome screen creates an illusion of suspension. Quivering sketches of gods and goddesses poised in a starry night sky, flowers falling from the clouds, haunting architecture towering over shadowy figures washed over me-- I felt like I was floating.
As I gazed up from my reclined chair, I realized I had never seen a show or movie from this angle. The literal shift in vantage point helps liberate us from the confines of what we've always been told. The next time I encounter a 'timeless' or 'universal' tale, I'll think of Athena's lasting words, "Humankind forgets. They often get the story wrong."