What To Do With Casanova's Europe In The Age Of #MeToo?
Play
This article is more than 4 years old.
Imagine you're a decision maker at the Museums of Fine Arts in Boston and your team is getting ready to open a big, new exhibition filled with 18th-century European masterworks. But the long-planned show is centered on the world as seen through the eyes of notorious womanizer Giacomo Casanova.
So, what do you do?
With the #MeToo movement gaining momentum last fall, the MFA team realized they had a problem. A show fueled by the passions of a serial seducer — better known for his trysts than his travel writing — felt insensitive, possibly offensive.
"It's interesting when you plan a show four years in advance how the world changes by the time the show actually happens," MFA deputy director Katie Getchell said.
So Getchell and a team that included curators met, debated and strategized to make changes they hope will promote dialogue about the 18th century — and ours.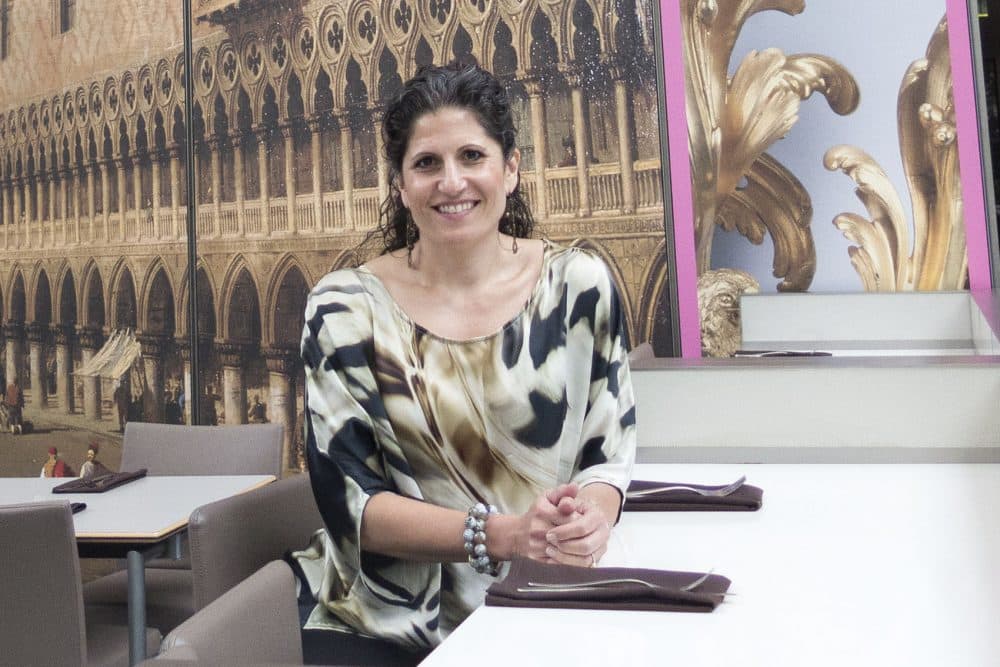 The exhibition started as a collaboration between the MFA, the Kimbell Art Museum in Fort Worth and the Fine Arts Museums of San Francisco. Curators from the three institutions wanted to transport visitors to a lavish dynamic period for European culture well-chronicled by the real life Casanova.
"Casanova wrote one of the longest autobiographies ever," Frederick Ilchman explained. He chairs the MFA's European art department. "And it's an amazing mine of social history, details about life in the 1740s, '50s and '60s. He was incredibly perceptive observer and as we say — he went everywhere, he met everyone and he wrote it all down."
The 12-volume memoir is something of a road map for the 250 rich, Rococo artworks, furnishings and costumes assembled in this immersive show. Casanova is tour guide.
Luscious installations evoke the places Casanova spent time — Venice, where he was born in 1725, Paris, London, St. Petersburg — along with the celebrities, thinkers and artists he met and corresponded with like Voltaire, Mozart, Benjamin Franklin and Catherine the Great. Casanova exhaustively documented his trips, the food he ate, his relentless intellectual pursuits and work as a linguist, librettist, actor, spy, intellectual, scam artist and jail-breaker. The list of his activities, both brilliant and criminal, goes on.
He also described unbridled affairs and sordid exploits, including impregnating his own daughter.
Biographer Ian Kelly said Casanova captured his life — unabashedly — as he neared the end of it, and it was published after his death.
"It's like, you know, your confession to your shrink — sort of everything you would say if you were saying everything," Kelly explained.
Rather than shying away from the issues raised by Casanova's legacy, Getchell said the MFA decided to try to tackle the topic head on.
But there's risk that comes with altering an existing exhibition without pandering, censoring or making a long-planned, expensive show chock full of loans from international museums something it's not.
"You can't change an exhibition completely," Ilchman said. "The ingredients are still there; we've been working this for a long time and our focus has always been on the masterpieces. It's not the purpose of an exhibition to re-litigate past injustices. The point rather is to make people today more aware of the good and the bad in a different time and place."
One change the curators made is the show's name. What was "Casanova: The Seduction of Europe," is now "Casanova's Europe: Art, Pleasure and Power in the 18th Century."
Curators also added works like two rarely seen pastels from the MFA's collection by Rosalba Carriera, one of the few female Venetian painters of the time.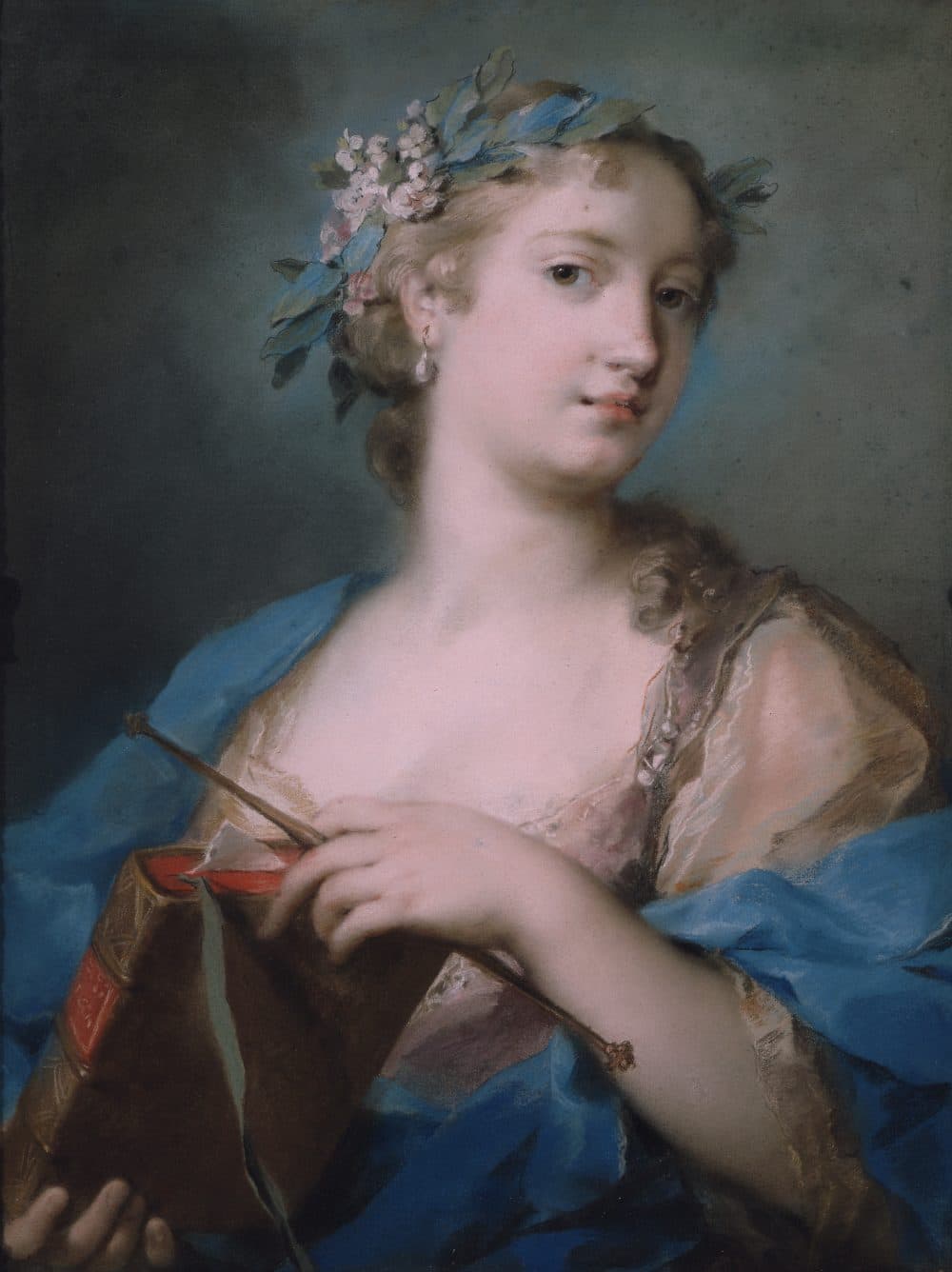 There's programming featuring talks with feminist writers, film screenings and performances. Curators also crafted new interpretation in the galleries to further contextualize the art in its time. It reads, in part:
History privileges men's voices and narratives. Often what we hear about 18th-century European women comes from the perspectives of men of the time including Casanova whose memoirs provide an unrivaled chronicle of society as well as describe behaviors towards women that today would be criminal. As with most memoirists he shares his stories from his own presumably biased perspective.
One artwork curators wanted to interpret more fully for 21st century audiences hangs in a room dedicated to the theme of "Amorous Pursuits." The walls are covered in lush, purple fabric and the lighting is dim. There are masterful paintings depicting sensual scenes of gods and humans in various stages of frolicking and dress. The canvases present a lot of bare skin. Curatorial fellow Courtney Harris brought me over to a painting on loan from the National Museum in Stockholm by artist Jean‑Honoré Fragonard. It's got a provocative title: "The Useless Resistance."
"The painting has a woman who is sort of grasping at the wig of a man," she described, "she's pulling his wig off, and we can see a bit of his natural hair underneath. And he is grasping her arm. She's twisting. And they're in a bed of pillows."
At first glance it looks like a struggle. Like he's overtaking her against her will. Like a rape?
The label and audio guide explain how during the 18th century's "Libertine" period of free love it was common for women to feign resistance. It was both an aphrodisiac and a way of maintaining honor.
"And we can see through her rosy cheeks, her smile, her apparent unconcern with the fact that her breasts are exposed that this is actually leading up to the lovemaking," Harris said.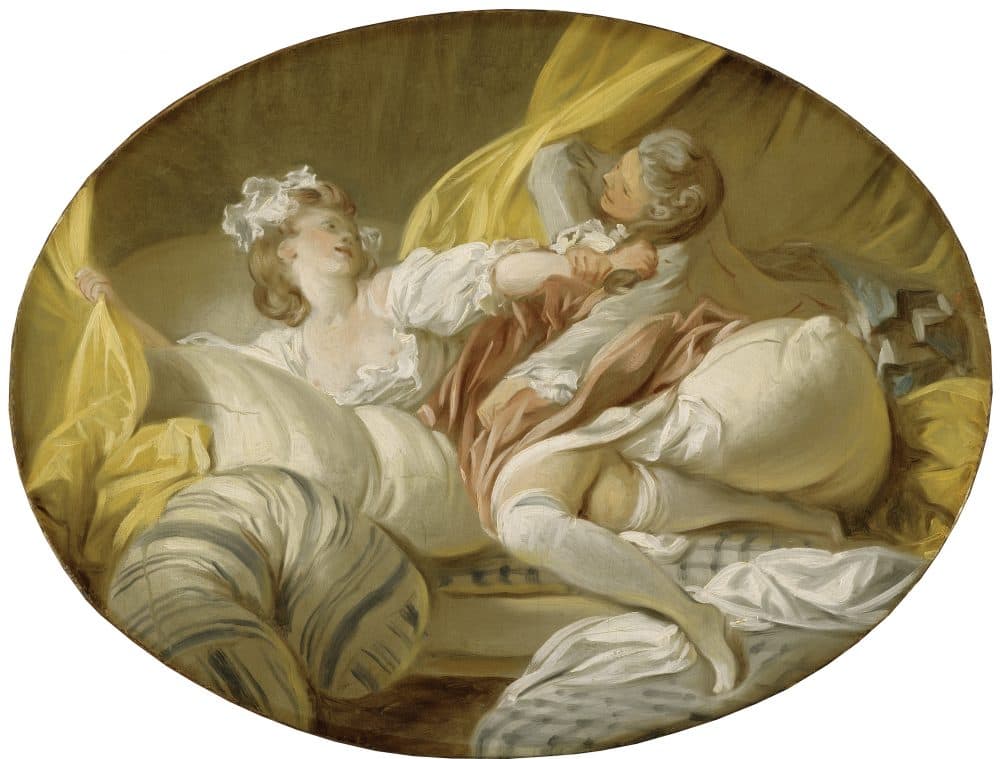 Of course, women faced (and still do) different stakes than men. This theme is teased out with a work in the next room. It's a large-scale painting of a prestigious, Venetian convent's interior called "The Parlatorio." A soundscape and installation of finely-coiffed mannequins bring the scene to life. This was a place where parents parked their marriageable daughters — but also a space where women could carve out community and independence in a male-dominated society.
Costume department head Pamela Parmal said nuns had power — and even they were having sex.
"In a sense it wasn't just Casanova, it was women too," she explained. "They had equality within the movement on a certain level."
While women's narratives now play a bigger role in the show than originally planned, there are countless untold stories and unseen perspectives. The team hopes lectures, courses and performances scheduled for the exhibition's duration will spark discussions about art, culture and Casanova.
Lowell native Obehi Janice, who is now based in Brooklyn, has been thinking about what she will create for her performance.
"I have no access to this figure," she said of Casanova. "I'm a black woman, I don't know about this dude."
Janice plans to use storytelling, comedy, film and live music in a performance this September to raise her own questions about European art's cache and about who decides to do a show about Casanova.
"I don't know why he's important," she said with a laugh. "So I have to figure out why is he important? And then I have to do the work of fixing a white gaze, or a white-centric European thinking, and go back to: 'OK, what do I really think about this material? Is he as important as they say he is?' "
Biographer Ian Kelly certainly thinks so. When asked about the MFA's decision to modify the exhibition for these times he started his reply by saying he's not looking defend Casanova.
"Nor, of course, is it the position of art to be a moral guardian either," he mused. "This is a discussion. And the wonderful thing about this is that it is bringing up so many ideas of how people lived then, how we live now and the different representations of a sensual universe within these works and within the works of Casanova."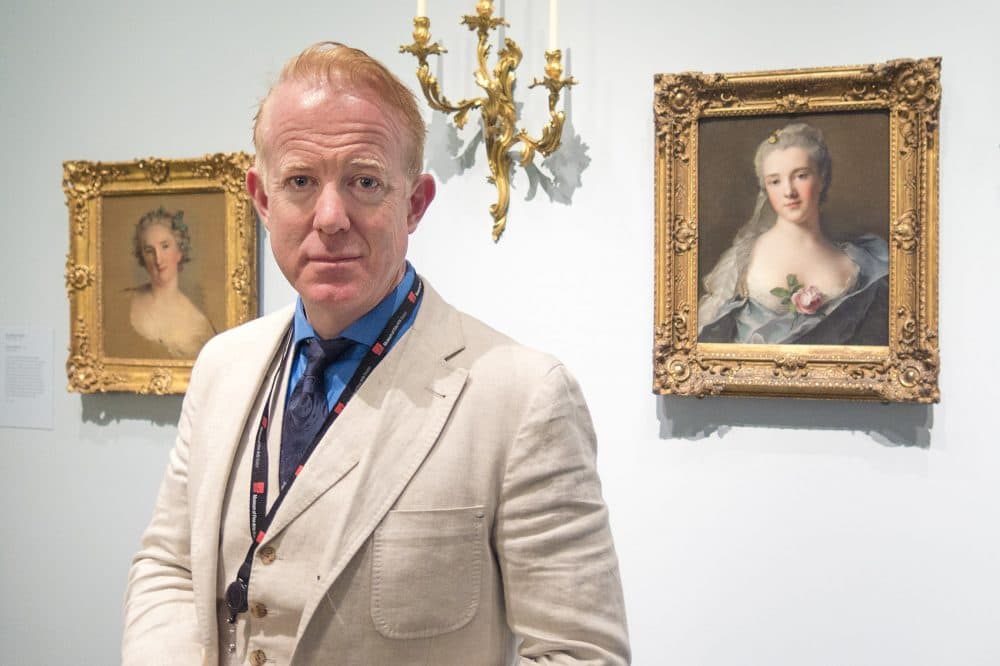 As for what the crew at the MFA expect to hear from visitors, deputy director Katie Getchell said, "Some people will think we went too far. Some people are going to think we didn't go far enough."
In the show's final gallery there are portraits of powerful, intellectual women Casanova knew including Madame de Pompadour and Catherine the Great. It makes one wonder how this exhibition would be seen through their eyes.
---
"Casanova's Europe: Art, Pleasure, And Power In The 18th Century" is on display at the Museum of Fine Arts, Boston through Oct. 8. 
This segment aired on July 11, 2018.