State Delays Review Of Proposed Natural Gas Compressor Station In Weymouth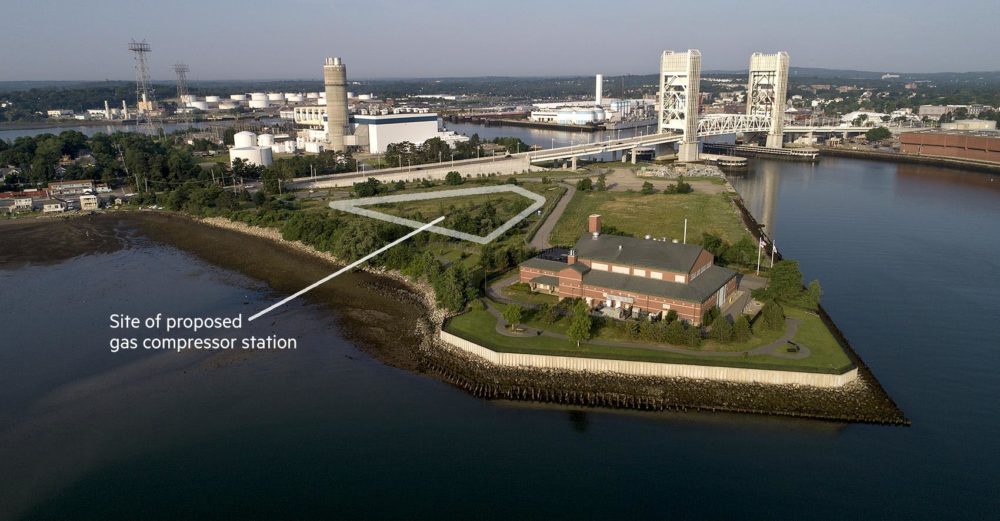 This article is more than 2 years old.
A key state agency's decision on a natural gas compressor station proposal in Weymouth will not come this week as anticipated following an agreement to delay the review process once again.
The Office of Coastal and Zone Management and Algonquin Gas Transmission, a subsidiary of energy giant Enbridge, previously agreed to a one-month stay in CZM's federal consistency review period. That delay called for the regulator's decision to come by Sept. 5.
However, the Executive Office of Energy and Environmental Affairs told the News Service on Tuesday that the parties involved agreed to another one-month stay on Aug. 16. Regulators will now restart their review on Sept. 16 and complete it by Oct. 5 unless they seek further delays.
CZM typically waits to complete its federal consistency reviews until other state regulators have fully signed off on projects. Wetlands and waterways permits that the Department of Environmental Protection issued to the Enbridge project remain pending in appeals before the department, and hearing officer Jane Rothchild has not yet made a ruling on those.
Following Rothchild's recommendation, DEP Commissioner Martin Suuberg previously upheld an air-quality permit that the department issued for the compressor, prompting opponents to file legal appeals in both state and federal court.
Hearings have not yet been scheduled in either case. In federal court, the appellants must submit their initial briefs by Oct. 2 and the DEP must submit its briefs by Oct. 23.