Mass. OKs Air Permit For Controversial Weymouth Compressor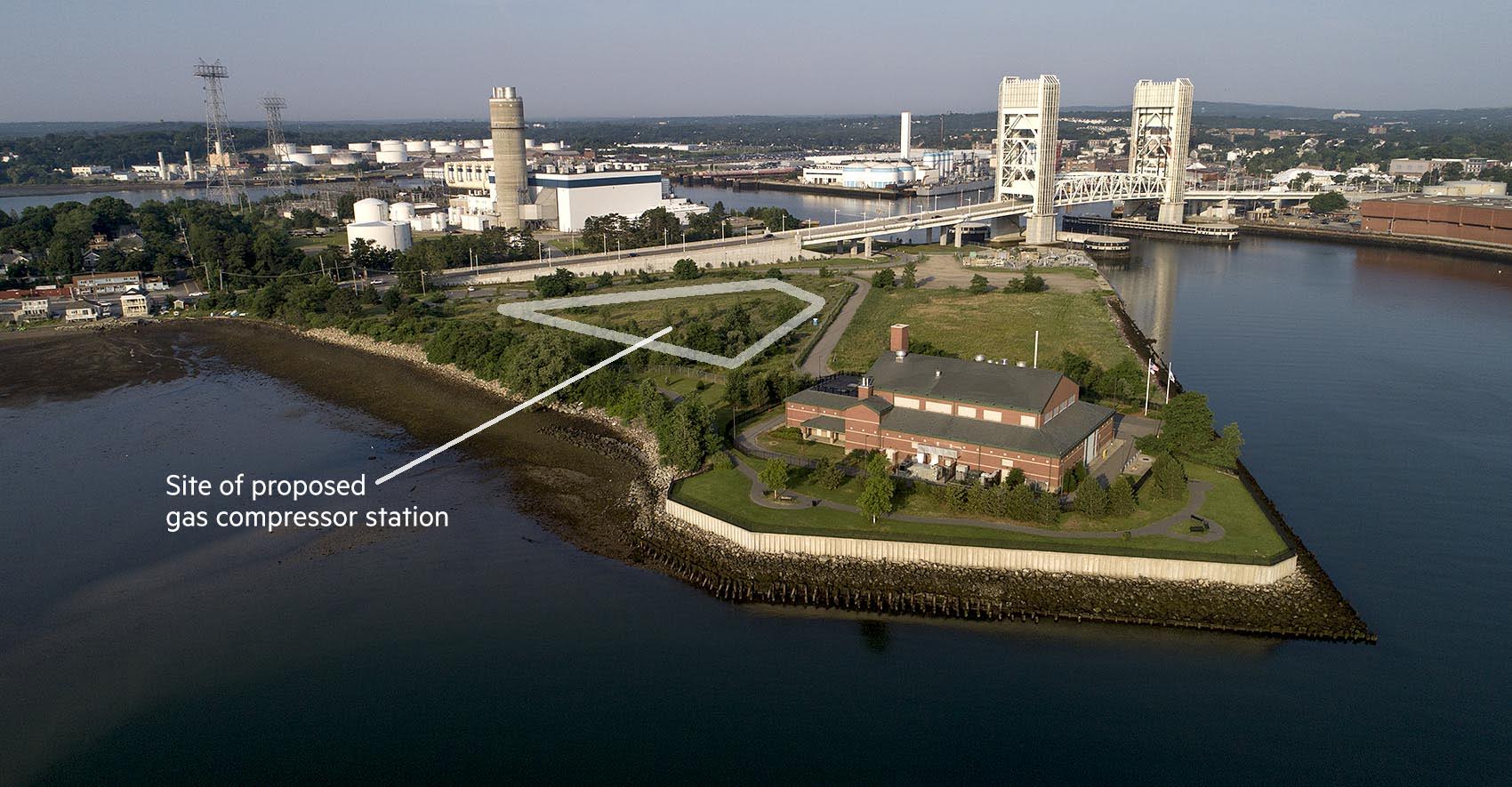 This article is more than 3 years old.
The Massachusetts Department of Environmental Protection (DEP) on Friday granted an air permit for a proposed natural gas compressor station in Weymouth, removing another hurdle for the controversial project to proceed.
A statement from MassDEP spokesman Ed Coletta noted that the "ruling relies on an evidence and science-based evaluation of air quality and health impacts associated with the proposed project [and] takes into account all applicable state and federal requirements."
In a written statement, Weymouth Mayor Robert Hedlund said he was disappointed with the decision, "but not surprised given how this process has been conducted thus far." He called the process unfair to Weymouth and all South Shore residents.
"This entire process has demonstrated that our regulatory entities seem to be beholden to industry interests," Hedlund said.
The state's move comes after a contentious appeals hearing in May, during which the DEP admitted that the project's provisional air permit was based on incomplete data, and published a 759-page document showing additional hazardous chemicals in the air near the compressor.
Despite the late disclosure, DEP hearing officer Jane Rothchild recommended in June that the permit be finalized.
On Thursday, 29 state senators signed a letter to DEP Commissioner Martin Suuberg opposing the project. The senators said the application process has been fraught with "errors, inaccuracies, and obstructions." They also argued that compressor stations should not be built in residential neighborhoods — especially one already burdened with heavy industry — and that doing so would pose a threat "to the Commonwealth as a whole."
"These compressor stations are usually located in the middle of nowhere, on 50-acre parcels of land, away from residential neighborhoods," Republican Sen. Patrick O'Connor, who represents Weymouth, said in an interview. "This is irresponsible, and this isn't something that should be sited there."
Mayor Hedlund, in his statement, added that the town's multiyear fight against the compressor has led to some positive developments, like the DEP's agreement to establish an air monitoring station in Weymouth. The DEP also agreed to a more extensive notification process to alert residents and local officials to planned gas releases known as "blowdowns."
"The most safe solution in our mind would be not to build this threat at all," Hedlund said. "But our work has at least reduced the risk than that was originally proposed by the natural gas company."
Energy giant Enbridge wants to build the compressor station in Weymouth as part of a project to expand natural gas pipeline capacity to New England and Canada. Spokeperson Marylee Hanley wrote in an email that the company is "pleased" with the state's decision, and is committed to working with stakeholders to complete the project and "deliver much-needed natural gas as soon as possible."
"The proposed Weymouth compressor station is designed and will be constructed, operated, and maintained to meet or exceed applicable safety and environmental standards and regulations," wrote Hanley.
Enbridge still needs two more state permits before it can begin construction.
This article was originally published on July 12, 2019.