Civil Rights Advocates Sue Trump Administration Over Medical Deferred Action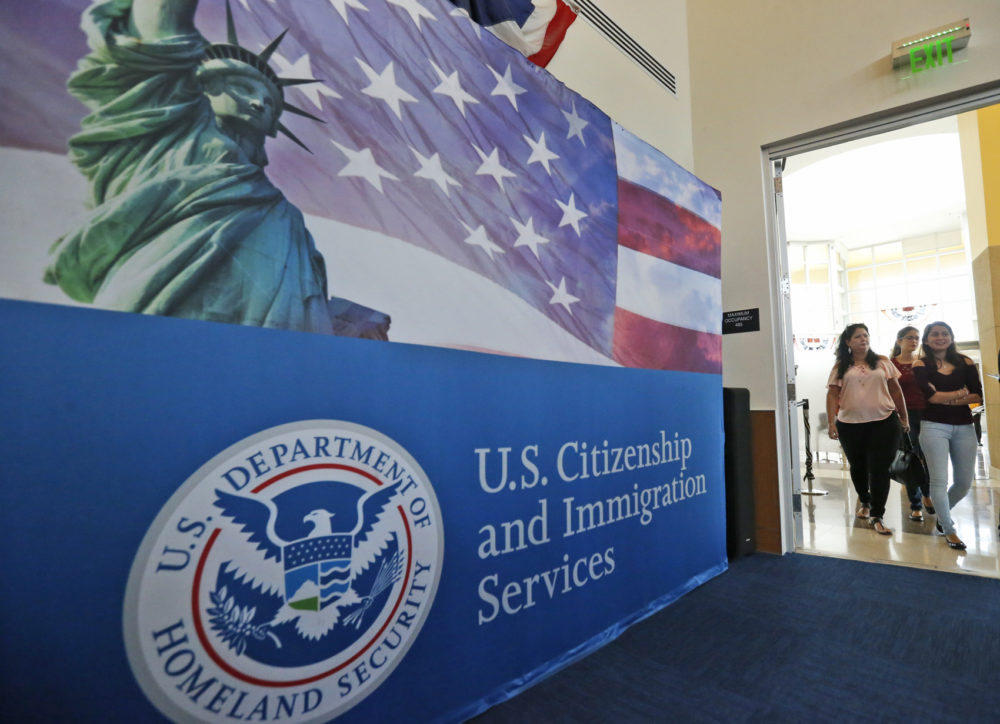 This article is more than 3 years old.
The ACLU of Massachusetts and other civil rights advocates are suing the Trump administration to try to restart a process that has historically allowed non-citizens with serious illnesses to stay in the U.S. to get medical treatment.
WBUR first reported last month that Boston-area immigrants received letters from U.S. Citizenship and Immigration Services (USCIS) saying their applications for the process known as medical deferred action were denied.
Lawyers for Civil Rights also joined the ACLU in filing the lawsuit on behalf of the Irish International Immigrant Center. The groups argue that the end of medical deferred action is unconstitutional.
Ronnie Millar, executive director of the Irish International Immigrant Center, said the center is filing suit on behalf of about 33 immigrant individuals and families. Several are children facing life-threatening illnesses.
"These families and countless more across the country, if denied deferred action," he explained, "will be faced with the horrific choice of being undocumented in the U.S. and paying for care out of pocket or being deported to home countries where their children will not be able to receive this medical care and will face severely reduced quality of life, and in most cases, death."
According to the complaint, those 33 individuals and families represent 19 deferred action cases. Six cases involve Haitian applicants; four were filed on behalf of people from the Dominican Republic; five cases involve families or individuals from Central and South American countries; and three cases are on behalf of African families or individuals. The remaining client is a European national.
Matthew Segal, legal director for the ACLU, said the Trump administration's move to eliminate the program shows "racial animus," citing the fact that nearly all of the center's deferred action clients are people of color.
"As a matter of practice, USCIS does not comment on pending litigation," a spokeswoman for the agency told WBUR in a statement.
The denial letters sent by USCIS were the first indication that the Trump administration had ended the decades-old medical deferment process without a formal announcement. That led to a week of confusing details and disagreements between agencies under the oversight of the U.S. Department of Homeland Security as to which agency was charged with processing applications. On Monday, USCIS released a statement saying it would reopen the process for applicants who had pending cases as of Aug. 7.
Massachusetts Attorney General Maura Healey is one of more than a dozen attorneys general who signed a letter asking the White House about USCIS' decisions.
Last week, 127 members of Congress, led by Massachusetts Sens. Elizabeth Warren and Ed Markey, along with Rep. Ayanna Pressley, sent a letter to the U.S. Department of Homeland Security, USCIS and ICE, urging the Trump administration to reinstate the program. The letter gives the administration until Sept. 13 to provide details about the decision around ending the program.
U.S. Rep. Elijah Cummings (D-Md.), chairman of the House Committee on Oversight and Reform, has also called for a hearing before the Subcommittee on Civil Rights and Civil Liberties to discuss the "apparent revocation of medical deferred action for critically ill children." The hearing is scheduled for Sept. 11.
This article was originally published on September 05, 2019.