Walsh Orders Independent Review Of City's Zoning Board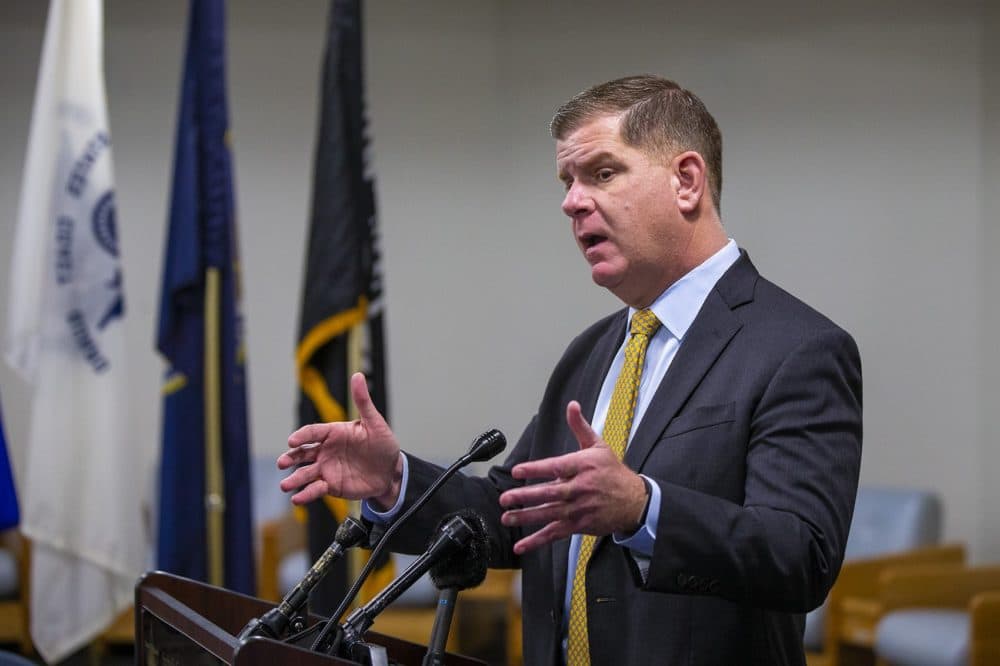 Boston Mayor Marty Walsh has ordered an independent review of the city's Zoning Board of Appeal (ZBA) after a former city official agreed to plead guilty for accepting bribes in exchange for influencing a member of the board.
The ZBA is responsible for setting regulations around what can be built where in Boston, and inspecting and reviewing buildings for compliance with its rules. The board works closely with the Boston Planning and Development Agency. Its members are appointed by the mayor every three years.
John Lynch, the city's former assistant director of the Economic Development Industrial Corporation, a division of the city's planning agency, last week agreed to plead guilty to charges he took $50,000 in bribes from an unnamed developer, according to a statement from U.S. Attorney Andrew Lelling's office. In exchange, prosecutors say Lynch helped the developer obtain a permit extension by swaying the vote of a zoning board member.
Walsh said Thursday the review will be conducted by the law firm Sullivan & Worcester LLP to take a closer look at the ZBA's approval processes and "what, if any, changes need to happen."
"The ZBA was not implicated in what happened with this bribery guilty plea," Walsh said. "It was mentioned. Again, we don't know if there's an issue with the ZBA, but it's time to take a look at it."
On Thursday afternoon, Boston City Councilor Michelle Wu told WBUR's Radio Boston that Walsh's process review "misses the point," and that more immediate steps could be taken ahead of an independent review.
"Currently, the integrity of the entire board is in question. So I think we need some quick information. Who was involved? Which ZBA board member? Was there multiple of them? What was their involvement? And once that is identified, that person or those people should be asked to recuse themselves from any votes until a further investigation is done."
Wu noted that the board is due to meet Tuesday, and called for questions to be asked ahead of that meeting.
Walsh said the law firm will identify possible issues with the board but will not make recommendations.
With reporting by WBUR's Laney Ruckstuhl, Carrie Jung and Walter Wuthmann
This article was originally published on September 05, 2019.