7 Designers To Watch At Boston Fashion Week
This article is more than 3 years old.
Fashion season is upon us, and as expected, there are a lot of fresh new trends we can expect to see on the runway. From the latest women's street style to wearable art, here are seven designers to watch for at Boston Fashion Week (BFW) and Latinx Heritage Night at the Museum of Fine Arts.
Christian Restrepo studied at MassArt before launching his label SIGILO. The Brookline native combines art, nature and unconventional materials like staples and handmade paper fabric to create sculptural silhouettes, long and minimal draped dresses, coats and jewelry. In 2017 Restrepo looked to the Isabella Stewart Gardner Museum's exhibition, "Henry James and American Painting," to create hand-made garments to reflect the exhibition. Just recently, he was featured in the "Gender Bending Fashion" exhibit at the MFA.

---
What's behind the growing success of Melina Cortes-Nmili's brand Lalla Bee? Since her debut in 2015, the Dominican designer has been creating custom dresses that have ended up at New York and Boston fashion weeks, Styleweek Northeast, and a fashion show series at the Courtyard Tea Room & Map Room at the Boston Public Library. Nmili believes that clothes strongly influence our mood — to her feeling physically and aesthetically comfortable is essential. She uses silk and printed jacquards mostly from Italy to create dresses that are both long and short, form-fitting with a pop of color.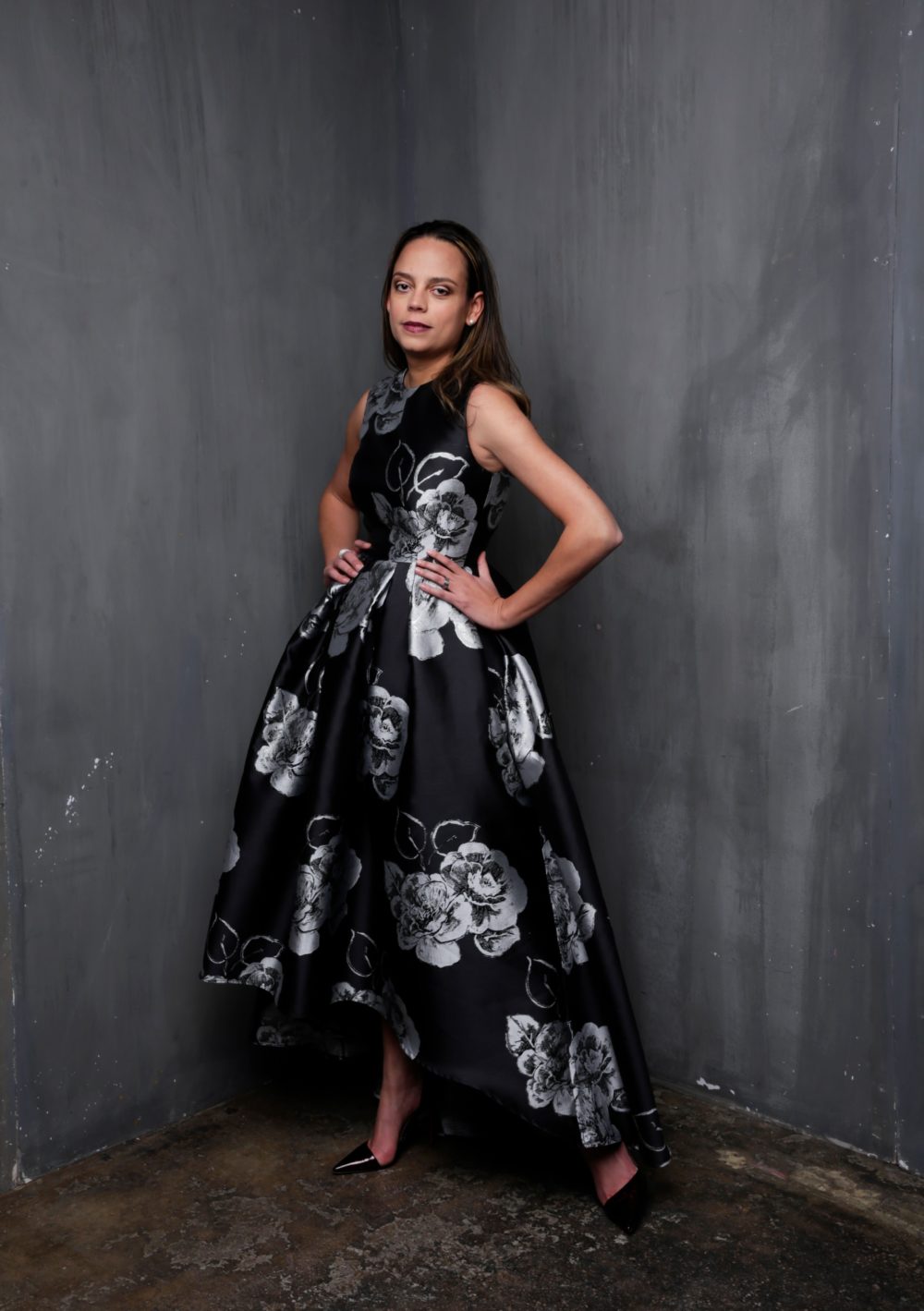 ---
Mexican-born fashion designer Graciela Rivas Leslin combines the dual identity of two countries to create an arty, ultramodern line. This self-taught designer obtained a degree in international business before launching Graciela Rivas in 2015. Her colorful line features intricate patterns and risky cuts ranging from high slit to body con dresses. Graciela Rivas designs have been displayed in the storefront windows of New York City's Macy's Herald Square during NYFW and was selected to be part of Saks' 2017 Emerging Designer showcase in NYC.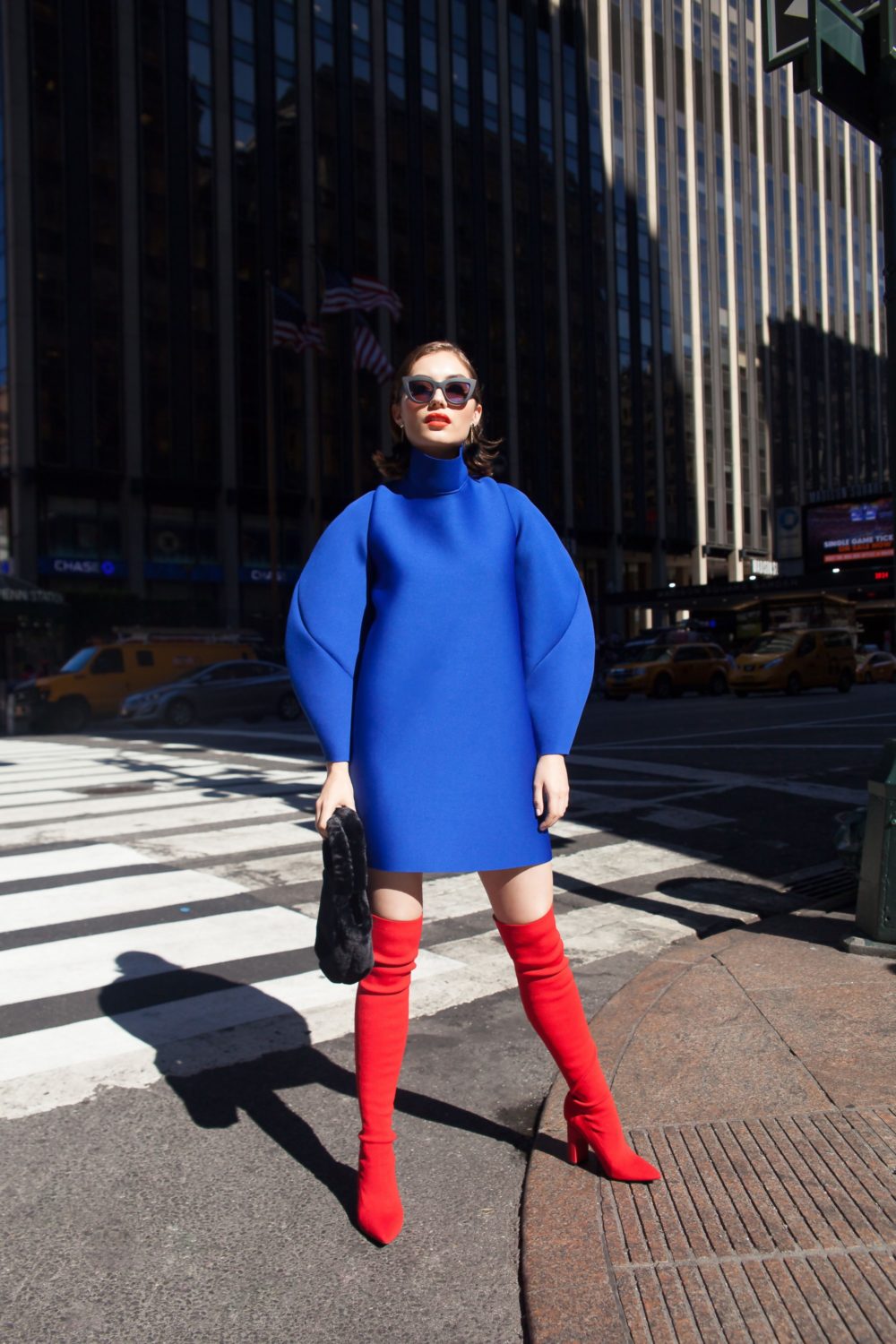 ---
From the age of 5, Nubia Williams knew she wanted to create fashion. A daughter of a visual artist, Williams immersed herself in art and fashion before attending Parsons School of Design in New York. Her line, BrandNubia, launched in 2015 with the goal to create wearable art for women who are powerful, creative and super diverse. It features architectural shapes such as curves and linear lines, exoticism, rich and bright colors. Williams will make her second BFW appearance on Sept. 27, at Warehouse XI in Somerville from 7 to 10 p.m. The night will showcase the designer's collection titled "Hueman," which will highlight America's history and diverse groups. Her ready-to-wear line will launch in stores in 2020.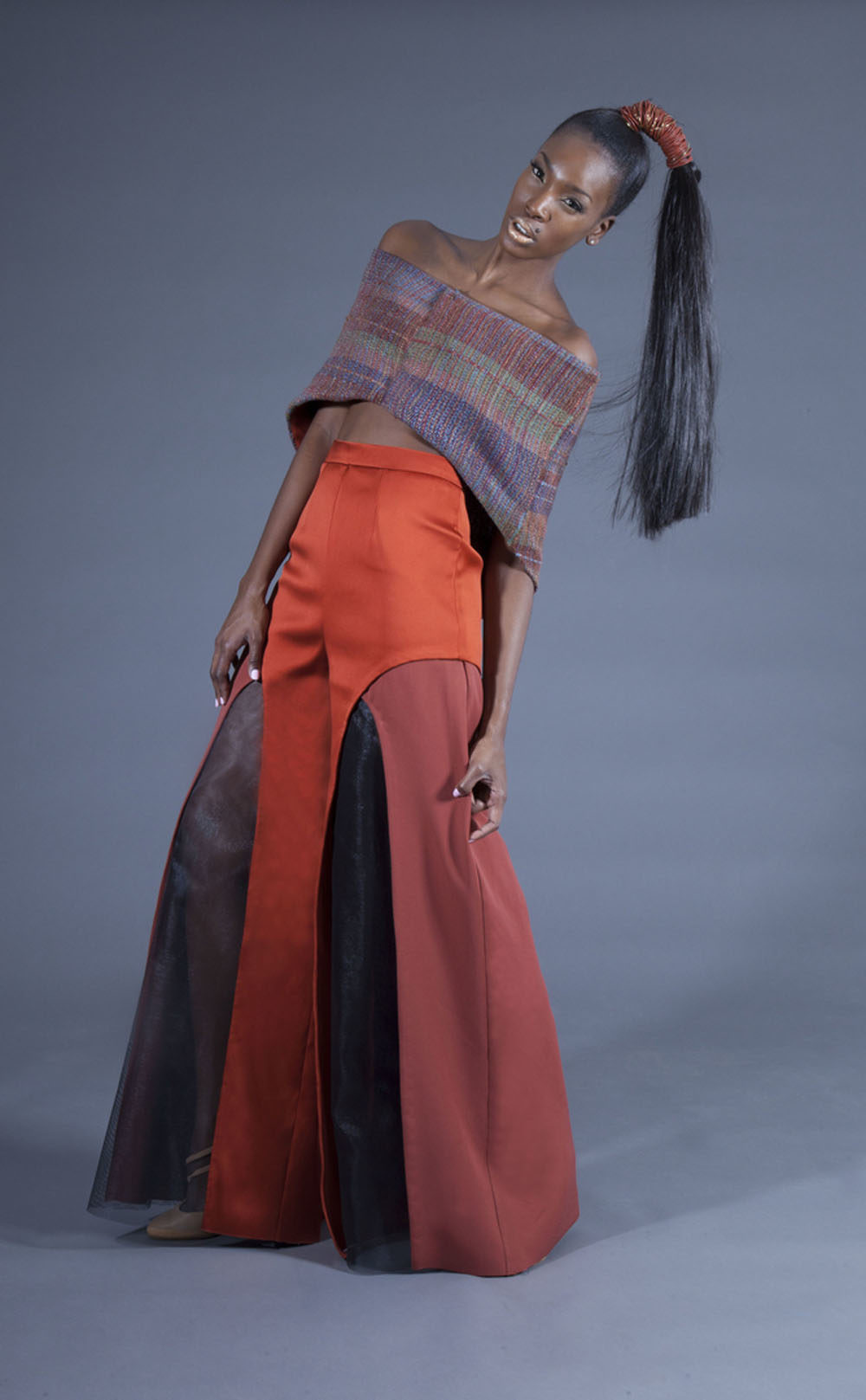 ---
Born in Pakistan, Afsha Iragorri's brand, Fitagorri, offers Western fashion with a South Asia twist. Founded after she graduated from MassArt in 2017, the designer established her own womenswear designed to embody female-empowerment. She uses a variety of materials like pleather (artificial leather) and traditional Pakistani embroidery techniques to create tops, jackets and pants that have a futuristic feel to them. Drawing from Iragorri's ethnic and cultural heritage, her models have worn hijabs on the runway. Her show is scheduled for Sept. 28, from 7 to 10 p.m. at the Downtown Boston Holiday Market.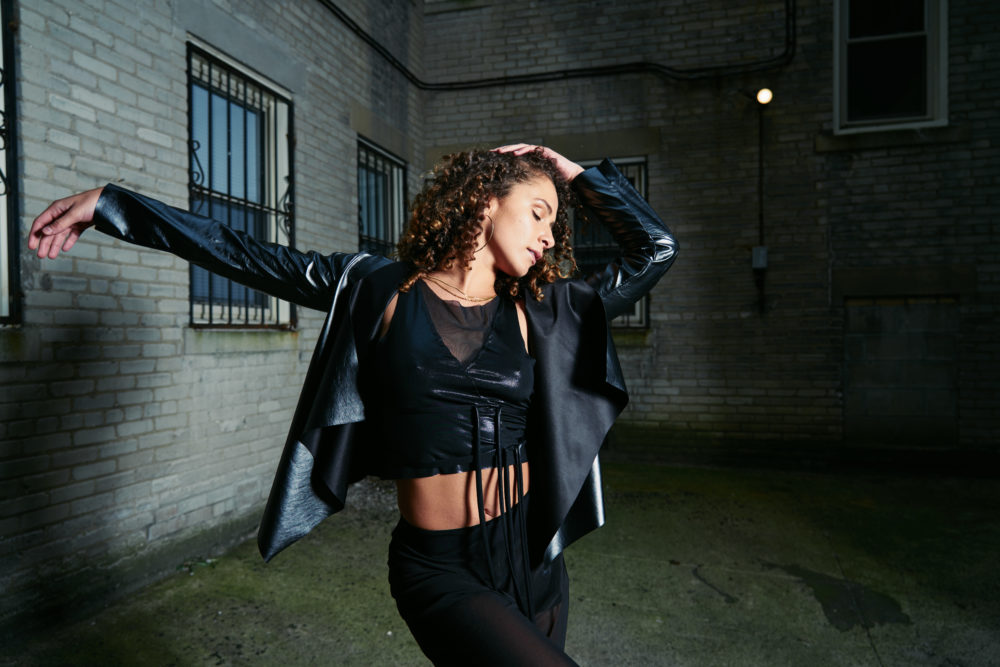 ---
Designer Meghan Doyle credits her experience at the School of Fashion Design on Newbury Street as inspiration for creating Tallulah & Poppy in 2018. The designer began her career studying fashion before doing design and technical development at TJX, the parent company that owns T.J. Maxx and Marshalls. Doyle creates a range of styles for women, and she's best known for timeless, eye-catching and elegant dresses and tops. While the goal has been to create for women, her plan is to launch a children's line called Little T and Little P. Her latest collection will feature holiday pieces that will be shown at the Mandarin Oriental hotel on Sept. 22.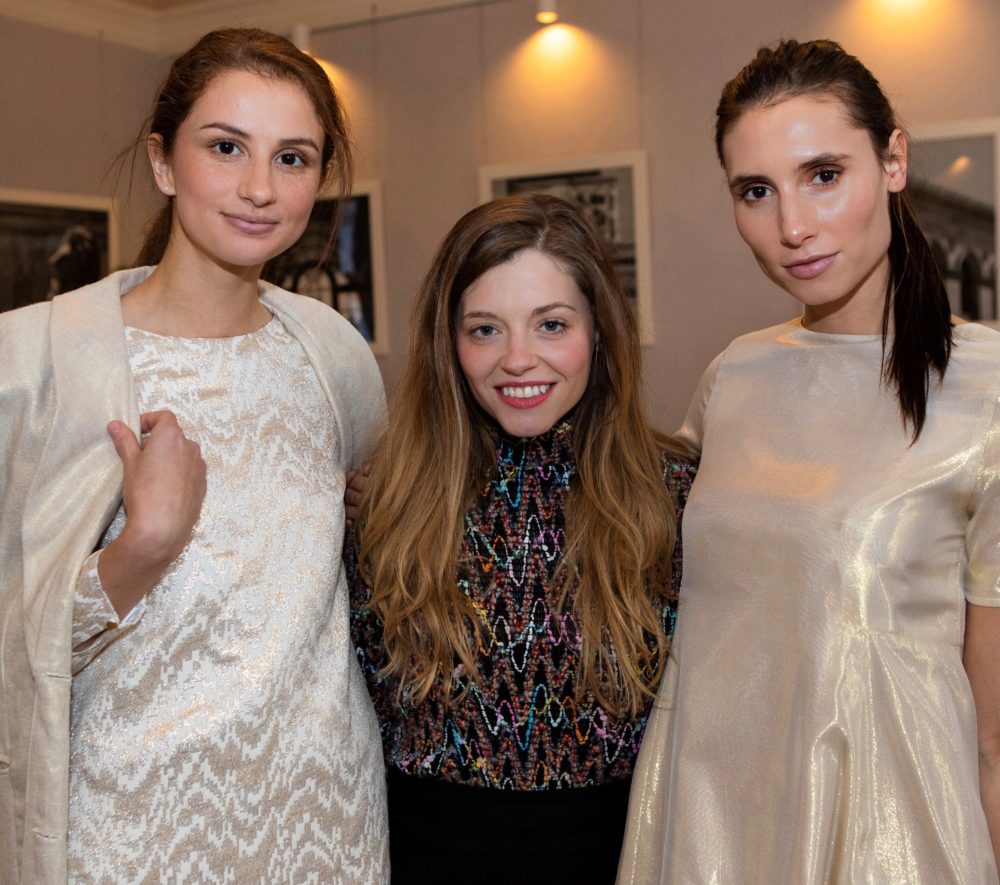 ---
Founded in 2012 by Rufus Dixon, RHDIV was inspired by the designer's senior fashion show at Newton's Lasell College. There, Dixon used leather to portray strength and confidence in the wearer of his clothes. And as time went on, he thought more about patterns, colors and stylistic twists. The label has defined itself by an unyielding commitment to create a range of designs. Whether it's the lavender or black cape, or the multi-colored leather skirt that's intricately crafted, everything is made-to-order. The next phase of the designer's collection is to make his clothes more inclusive for women. His show is scheduled for Sept. 26, from 6 to 10 p.m. at Arlington Street Church.