Fall River City Council Hires Law Firm To Enforce Order To Oust Mayor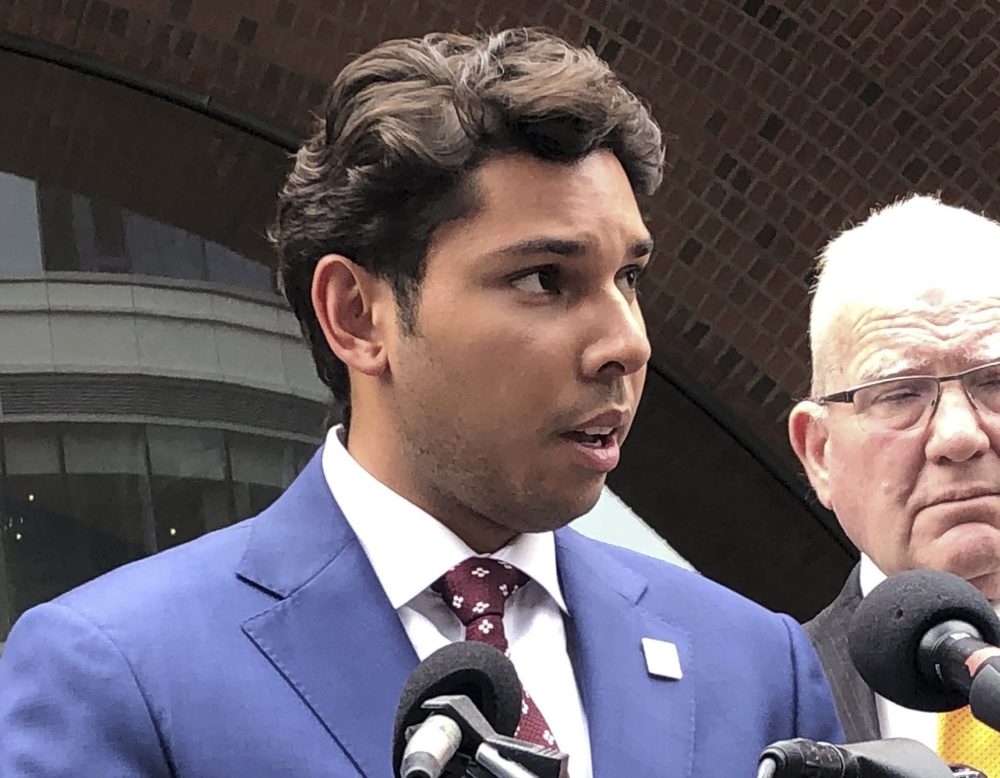 This article is more than 3 years old.
The Fall River city council voted Wednesday night to hire a Boston law firm and enforce the temporary removal of its mayor Jasiel Correia.
After the city council convened a private meeting Wednesday night, attorney Lauren Goldberg of KP Law, PC, briefly spoke to the press. Acting mayor Cliff Ponte and city council vice president Pam Laliberte-Lebeau stood behind her.
"The Fall River city council voted tonight to proceed with litigation to enforce its September 10, 2019 emergency order," Goldberg said.
The decision to hire legal counsel came after Correia refused to temporarily step down as mayor following the emergency order, saying the vote had no legs to stand on.
"They do not have the power to remove the mayor from office at any whim," Correia told WBUR ahead of the Sept. 10 meeting, resulting in the temporary removal vote. "There are parameters already in the [city] charter that explain when a mayor has to vacate his office. This is not one of them."
City councilor Shawn Cadime says that the scandals surrounding the twice-arrested mayor has destabilized the city.
"I think the goals for us and the city council is to kind of stabilize the situation," Cadime said before the private meeting. " [We want to] get somebody who's in a leadership position at least until the voters have their day again to vote in November."
The mayor was indicted earlier this month on a total of 24 counts for allegedly extorting marijuana vendors for cash and defrauding investors through an app he started before he became mayor.
Correia made it to the November ballot in a preliminary election Tuesday night, with just 21% of the vote. He will face school board member Paul Coogan, who garnered nearly three times the number of votes for Correia.
This story is a production of the New England News Collaborative. It was originally published by The Public's Radio, or Rhode Island Public Radio, on Sept. 19.