Trump Challenger Weld Says President Committed Treason, 'Pure And Simple'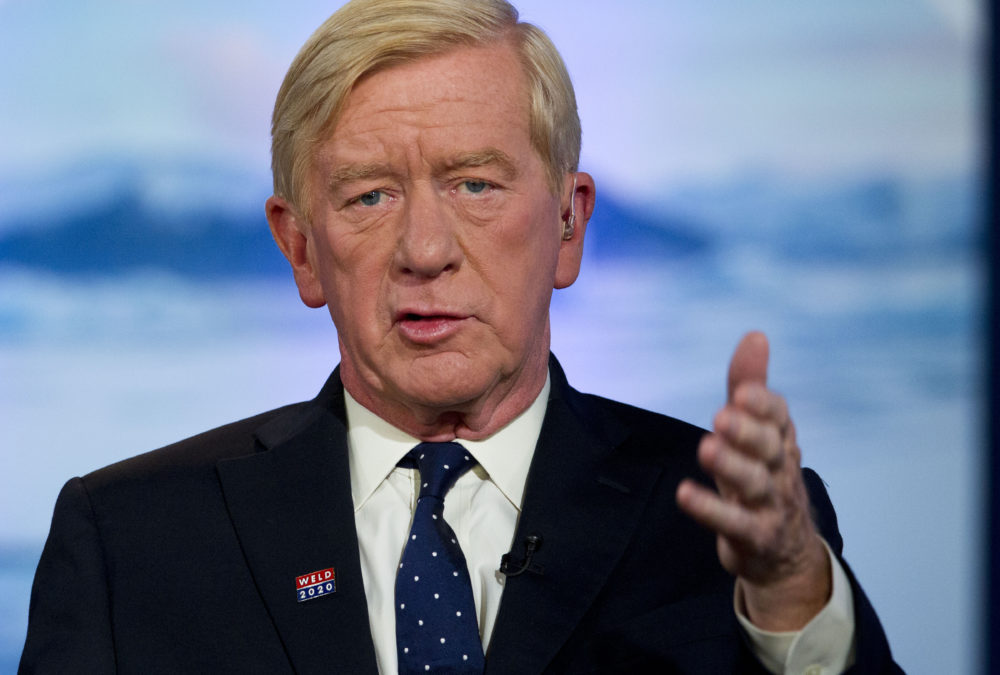 This article is more than 2 years old.
Former Massachusetts Gov. Bill Weld called President Trump's admission that he spoke to a Ukrainian official about the son of Democratic rival Joe Biden "treason."
The comments from Weld — who is challenging Trump in the Republican primary — come as Trump has repeatedly denied any wrongdoing following an explosive Washington Post story published Friday. The story, which centers on an Aug. 12 complaint by an anonymous whistleblower, said the president in a July phone call pressured recently elected Ukrainian President Volodymyr Zelensky to investigate Biden's son, Hunter Biden, and a company that used to employ him to dig up political dirt.
Appearing on MSNBC's "Morning Joe," Weld said he believes the president's actions were not only unconstitutional, but illegal — and therefore subject to the ultimate punishment.
"That is treason," Weld said. "It's treason pure and simple. And the penalty for treason under the U.S. Code is death. That's the only penalty."
To be clear, death is not the sole penalty for treason under the U.S. Code. Those found guilty of treason also face imprisonment of least five years and a fine of $10,000 or more. They are barred from serving in any public office.
Weld suggested impeachment may be "a pretty good alternative" for the sitting president.
Indeed, the debate among House Democrats around whether to begin the process of impeaching Trump has intensified once again. And on Thursday, Acting Director of National Intelligence Joseph Maguire has agreed to testify before the House Intelligence Committee about the whistleblower complaint.